The 5 Reasons Client Satisfaction Matters
Competition in small business is fierce. In the rapidly changing world of art & commerce, it's challenging to find your focus.
Should you be studying the latest marketing trends, designing a user-friendly website or calculating the perfect price point?
No. The real difference is won with exceptional client service.
As Michael LeBoeuf, Business author and former management professor said:
"Every company's greatest assets are its customers because without customers there is no company."
Let's take a deep dive into the 5 reasons client satisfaction matters for your business:
1. It builds "know, like, trust."

Allow me to paint a picture. You begin following an innovative new business online and really dig the content they're putting out. They've given you a behind-the-scenes look at their shop on Instagram stories growing your connection to not only their remarkable work but the person behind those pieces. There's an authenticity shared that's speaking directly to you.
You decide to take the relationship offline due to what a great fit this business is with your values and personality – you need to make a real-life connection. The moment arrives when you walk through the doors of the brick and mortar shop, and it's …well, disappointing. There's none of the creativity, excitement or engagement you saw online – instead, you've discovered a collection of inattentive, disconnected and frankly standoffish individuals who don't give you as much as a second glance.
Does this situation sound familiar?
The process of getting your clients to know, like and trust you takes hard work and exceptional client service. With social media and online presence playing such a significant role today, it's even more important that our businesses are authentic across all channels. The moment you lose your clients trust by being something you aren't, or by providing them with second rate service, it's next to impossible to win them back.
Here are a few essential aspects each business needs to have to build (and keep) trust:
Consistency:
Be consistent in all that you do. For instance, if a client comes into your shop for a service one day, it should be the same experience 6 months later. In the same vein, you want all of your client experiences to be equally amazing – this will ensure clients that are referring their friends can do so with confidence.
Coherency:
Your branding should be the same on your website, Facebook page and in the shop. If a client hits up your site and it's dark and brooding but then another client is on Facebook, and it's all sunshine and roses it will be difficult to build trust among your clientele. This also translates to a physical space, think about how your decor, music, and staff are reflective of your brand.
Be Direct:
When you're communicating with your clients be upfront, honest and straightforward. Don't hide behind jargon or policy if you're in a sticky situation – just be open and direct.
2. It puts your clients in the driver's seat

If we polled 1000 people on the type of service experience they prefer you'd be lucky to get 10 of the same answers. You can make it easier on yourself and set up systems that automate your business allowing your client to control aspects of their experience.
Now, I'm certainly not suggesting you throw them to the wolves and forget about the 'service' aspect here, but the majority of clients prefer to feel as though they're in control of their appointment booking process. Clients enjoy having the control and freedom to find information that's relevant to them and make their own decisions.
One way you can incorporate automation into your business is through online appointment booking. The days of working a Monday-Friday, 9 to 5 have mostly gone by the wayside (I know, I'm preaching to the choir here), so your ideal client is seeking out services that can be booked (and rescheduled) when they have the time.
Make booking and changing appointments as straightforward and available as possible. With appointment scheduling software, you can offer links in your social media, through your website and even as a link in your email campaigns. Online appointment booking apps such as Bookedin help make booking super easy for clients, eliminate scheduling blunders, and automate communications with clients. Meaning no more phone-tag for you and a smooth experience for clients before they even walk in your door.
3. You only have one chance to make a great first impression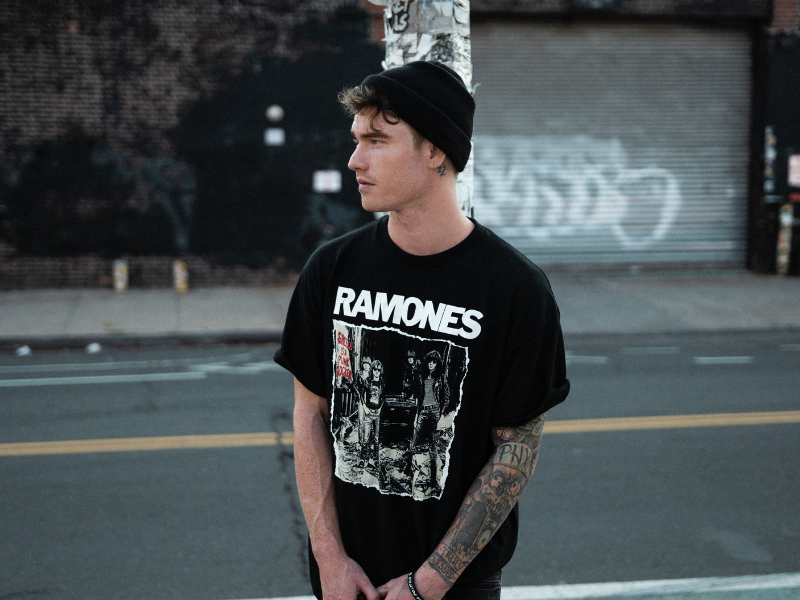 When it comes to client service, we often over-complicate things. While it's important to understand your ideal client to provide them with customized service, it's your first impression that can make or break this new relationship before it even begins.
Your potential new client will form an opinion of you within 7 seconds of your first meeting, and perhaps, more importantly, they'll decide if they trust you within a tenth of a second. With so little time to leave a positive mark and so many directions to go – where should you place your bet?
Let's just keep it simple when it comes to excellent client service. All you need to focus on is being your authentic self and showing genuine care and respect for your clients – the first time.
Your clients are busy people just like you; they don't want to worry about figuring out complicated procedures for booking appointments or following 4 steps to contact you with a question. Your clients crave simplicity.
In today's busy environment your clients only want two things:
A business that understands their time is important
A business that values & respects them
It's as simple as that.
How can you keep meeting those expectations? Here a few tips:
Ask your employees for feedback (for example: What are your clients telling them about past negative experiences?)
Make all of your client self-service interactions user-friendly
Send short surveys following each of your client interactions
4. Word of mouth marketing for the win

I'm not sure if you're catching onto the trend so far, but if you want to build a group of raving fans, it's imperative you be front and center when and where your ideal client hangs out. You want to make a killer first impression and have your clients shout your name from the rooftops.
This spot has changed over the last couple of decades. Whereas traditional marketing used to be primarily print (think flyers, newspapers, and magazine), it's shifted over into the digital medium making it easily accessible to businesses of all sizes.
Your first step is figuring out where your client spends the majority of their time. If you tend to serve the 18-29-year-old crowd, it might make sense to focus your efforts on owning the Instagram game and cooling your jets all other social networks, so you're able to master the technology.
Make it easy for your clients to locate your business, view dynamic images of your best work and book their appointments – all within the same app. This will put into action the best-kept secret (and most cost-effective form of marketing) – word of mouth.
According to Jeff Bezos, CEO of Amazon:

"Build a great experience; customers tell each other about that. Word of mouth is very powerful."
No matter how much technology changes year to year, word of mouth marketing will remain the primary driver behind a successful business. In fact, 92% of consumers trust recommendations from friends and family more than any other form of marketing.
I'll give you a sec to let that sink in.
So, how can you encourage your clients to get your name out there? After all, people are 4 times more likely to visit a business that they are referred to by a friend – imagine what a positive effect your current client roster will have on your business when they're singing your praises!
Here are 3 ways to start increasing your word of mouth marketing:
Share client testimonials and reviews
Offer an incentive to your clients when they review you online
Make sure you have exceptional client service, engaged shop staff and informed support
5. Your clients have access to more choices than ever

In your business, there should only be one boss, and that's the client (thanks, Sam Walton). It might sound cheesy, but it's true. Without your clients, you'd be sitting around an empty shop and eventually…a closed one.
As you fixate on growing your business, it can be easy to lose sight of the clients you currently have, the ones that were there on day one. But with technology, today, your current and potential clients have easy access to the information, reviews, and prices of your competitors at the stroke of a key. The moment they begin to feel taken advantage of you're at risk of losing them – and with them, money and reputation.
Related → The Ultimate Guide to Client Satisfaction
Here are a few easy steps to making sure your clients feel valued and stick around for the long term:
Anticipate their needs
Be an active listener & follow through with solutions
Always be respectful
Treat each client as a VIP
Thank them for their loyalty
Why does client service matter for your business?
In a nutshell: client service is everything.
Without it, your business can't sustain growth, build trust, loyalty or develop long-term high-value relationships.
Happy clients = successful business.
In the end, it's a simple as that.