Add a little color to your world
Managing a booking calendar sounds simple… until you need to do it on a daily basis. We learned quickly that our customers need more than the ability to book 'Person X' into 'Time Slot Y', which is why we're so glad to announce another round of improvements to your BookedIN calendar! I'll take you through them one by one and explain how they could benefit your business.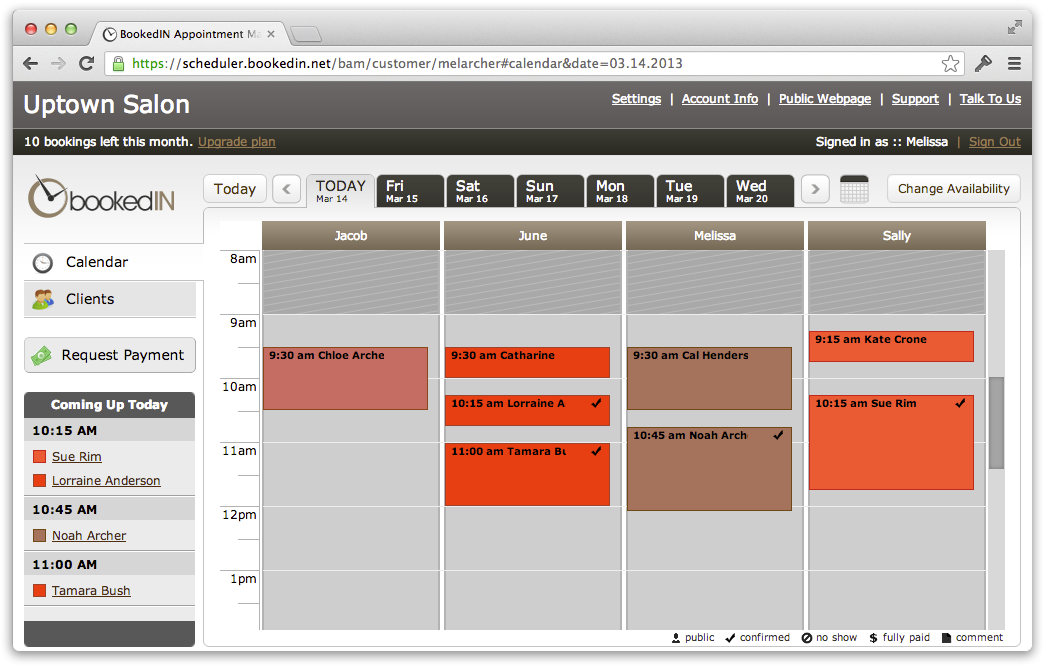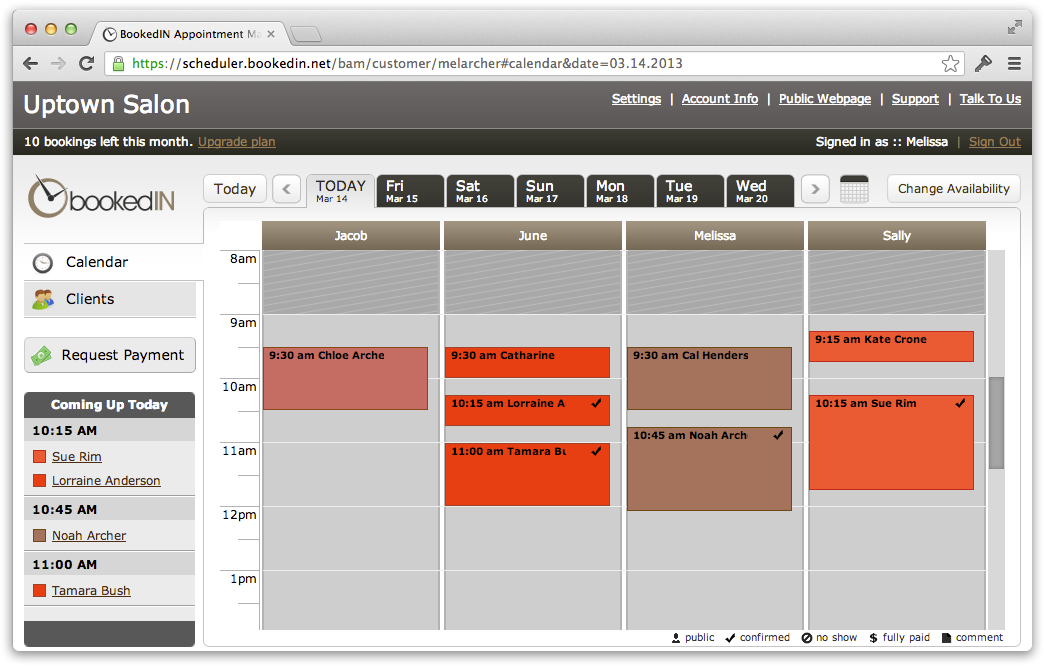 Resource Color Coding
 If you work alone or with a partner this might not be a selling point, but figuring out whose booking is whose when there are five resources on the calendar can be a bit of a challenge. That's why we've given you the ability to color code your resources. (And so that you can pick your favorite color.)
Set the color of each resource to make your calendar easier to read and avoid any confusion about who's supposed to be doing what and when. You can find out how by checking the FAQ.
Appointment Notes
We mentioned this in our post about custom booking fields, but BookedIN now gives you the ability to make notes about a specific appointment booking. This can be done by clients when booking online or by staff at the time of booking and once the booking has been created.
You can use this to collect required information ahead of the booking (medical details, pet names or specific instructions) track progress (in conjunction with the booking history) or just leave reminders for yourself or other staff members.
Overlapping Bookings
Whether you're incredibly good at multitasking or simply know you'll have a lot of downtime during a booking, we've introduced the ability to make multiple bookings in a single time slot. This can only be done when a booking is created internally (so you don't need to worry about clients double-booking you online) and the appointments don't have to align perfectly (so you can book something quick during the downtime of a longer booking).
Overlapping bookings will allow you to maximize your time without risking double bookings, so you can take more bookings and make more money!
Whether you plan to use all of these features or just the one that suits you best, we're really excited to make them a part of BookedIN! Try them out, let us know how they work and keep telling us what you'd like to see next!