19 Business Tools Every Tattoo Shop Needs to be Successful
The business tools you need to make your tattoo shop a success might be new, but your dreams are still the same.
Think back to when you first opened. The focus was on building a stellar reputation, getting clients in the door and scoring a roster of talented artists – I doubt much has changed. What you didn't factor in for was all the hours you'd spend trying to figure out:
Marketing
Productivity
Time Management
Work/Life Balance
I'm here to give you the business tools that will help bring clients to your tattoo shop, bump up productivity and manage your work/life balance.
Without further adieu, here are 19 business tools that every tattoo shop needs to be successful.
Website & Email
1. Squarespace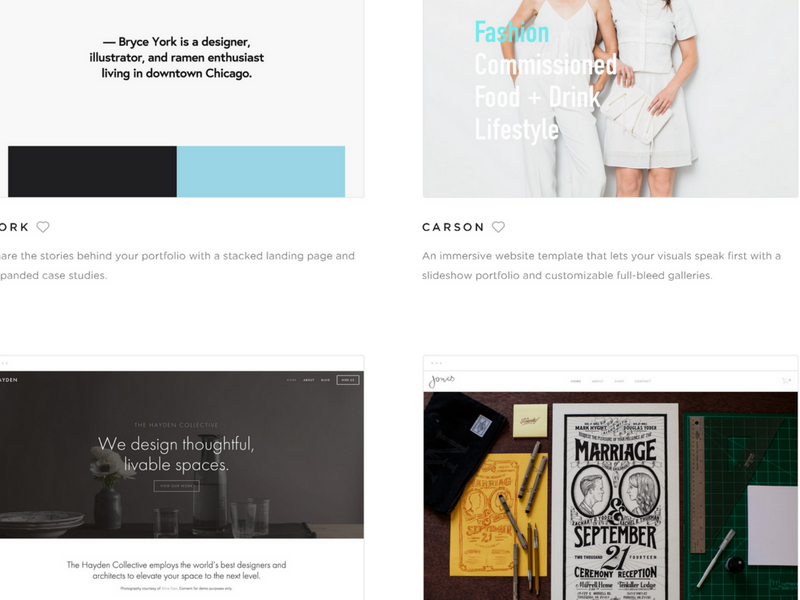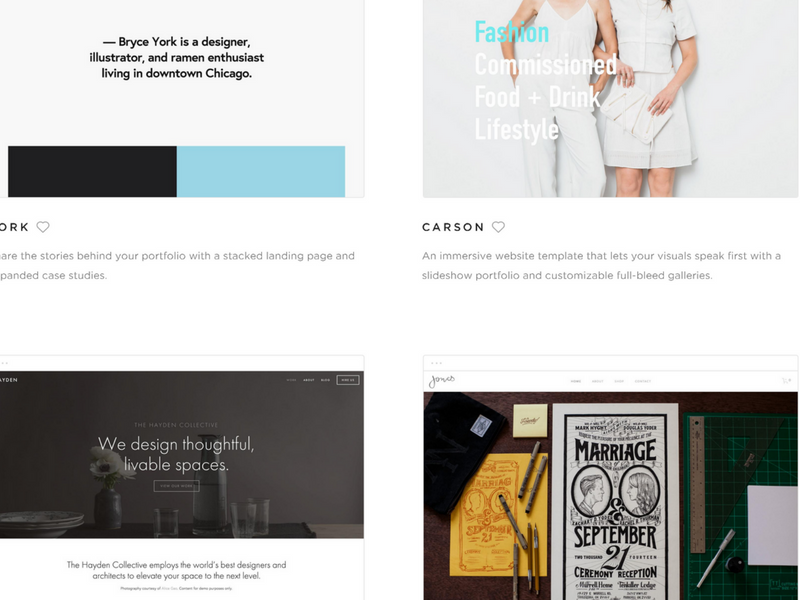 Nothing is stopping you from creating a user-friendly, modern website anymore.
Build your shop's website on this easy-to-use platform, with clean, updated design options that are compatible across all devices (web to mobile).
With easy to customize templates and responsive support staff, Squarespace is the go-to for tattoo shops who want a standout, interactive website that's easy to maintain and navigate.
2. G suite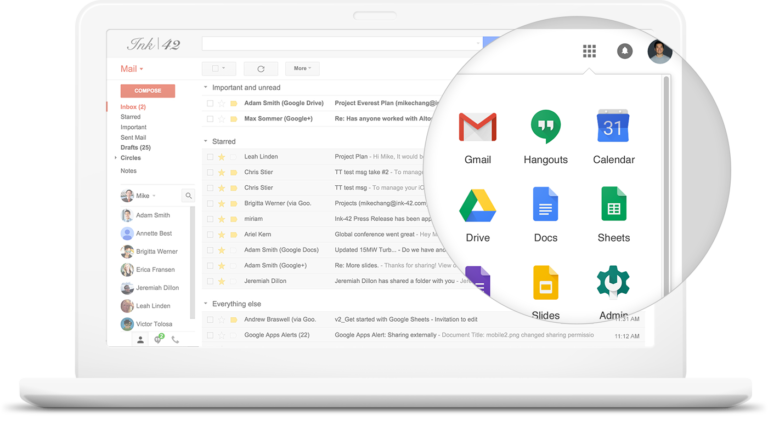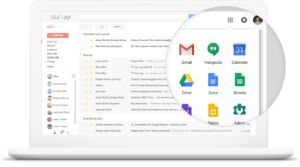 Most of us start out with a good ol' Gmail, Hotmail or *gasp* Yahoo account but once you're up and running a business your personal email look can look a bit…unprofessional.
Switching over to Gsuite helps to organize all your business emails, separating out that mess of spam, trash, or personal inquiries.
G Suite by Google lets you build out the foundation of your business (email, calendar, documents) from your personal life. (starting at $5/month)
Social Media Marketing
3. Instagram
To form a personal connection with your shop you need to put a face to your brand – and that's where Instagram comes in. The quickest way to build the know/like/trust factor with your audience is to share content that demonstrates your expertise. Instagram allows you to do that in three ways: photo, video, and written copy. It's the perfect way to give your shop a unique voice.
Related → How to Book Appointments Through Instagram
4. Instagram Stories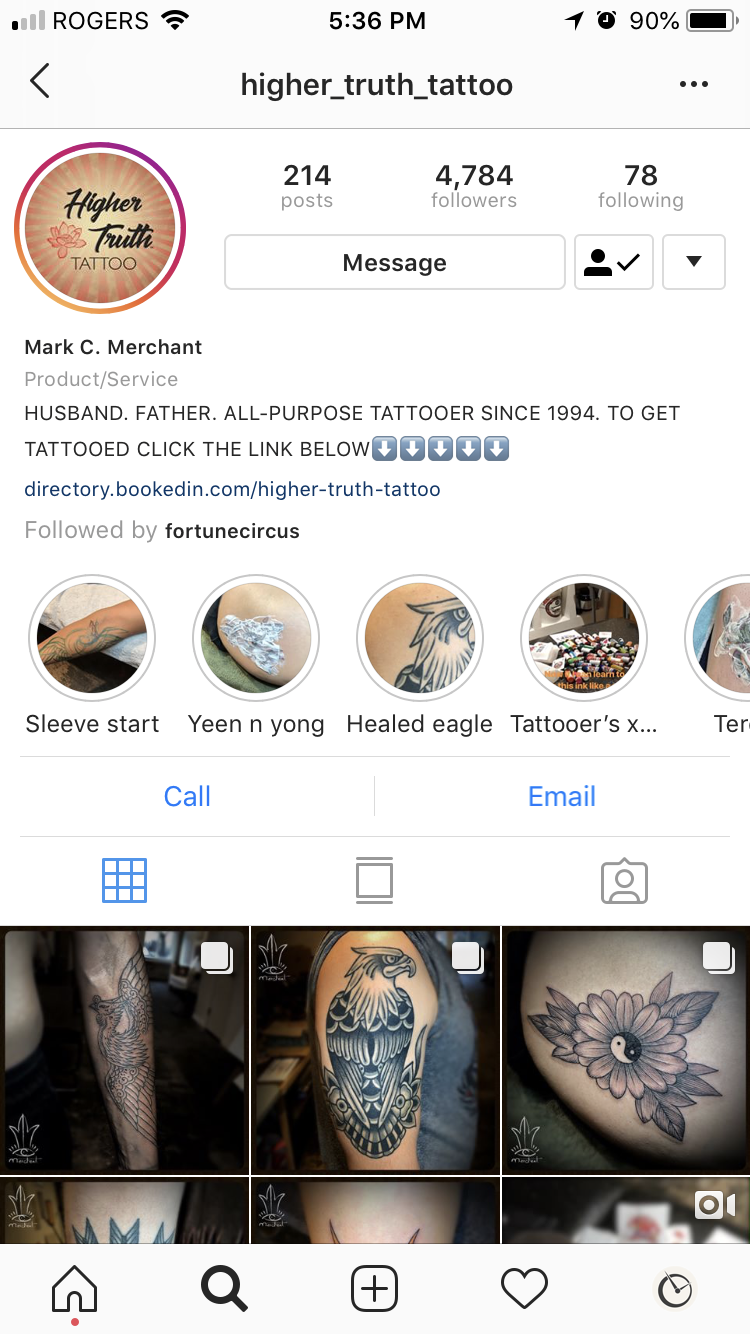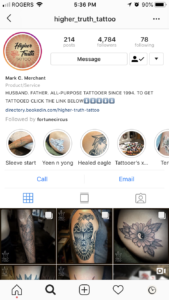 You can use Instagram Stories to give your clients an inside look at your tattoo shop, and its personality. With stories sticking around for 24 hours (unless you save them) you can give a behind the scenes look at your shop, a night out with the team or any other unique opportunity that will amplify your shop's voice.
The possibilities are endless when you begin to add strategy to your stories. You have the chance to drive clients to your shop, your Instagram account, and your website, have some fun, and test it out!
Photo Editing Tools
5. Instasize

There's nothing worse than snapping that freshly inked tattoo and having to open three different apps to get your photo "just right." Well, with Instasize those days are done. This app is your one-stop-shop for image and video editing. Whether you need to layer filters, adjust your lighting, add custom text, or even edit an in-shop video, Instasize has made it simple.
Plans start at $0 with Pro-edited content available for a low monthly fee.
Related → How to Get More Tattoo Clients—The Ultimate Guide
6. Canva
If you're more interested in sticking to a graphite pencil and paper when it comes to sketches, chances are you'll find Canva more user-friendly when it comes to crafting that perfect post.
Canva makes it simple to create amazing graphics for your blog, social media, and almost anything else that requires basic design.
Pre-loaded with thousands of templates, custom fonts, and straightforward building tools, Canva is your best free option for great graphic design without the training.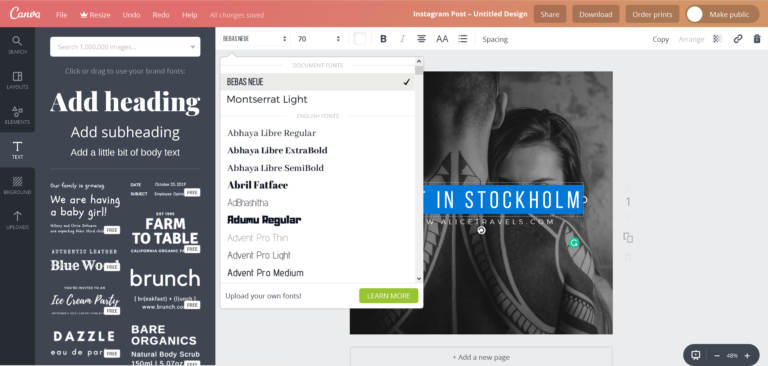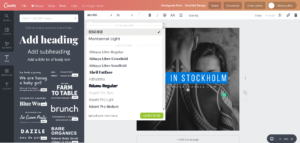 Social Scheduling
7. Buffer
Buffer lets you schedule your social media posts across Facebook, Instagram, Linkedin, Pinterest, Twitter, and Google. Depending on the plan that you choose (Free to $400/month) you can plan further ahead with your content.
Each plan lets you add their browser extension, so you can post photos, videos, and content to your audience as you find it.
The feature that sets Buffer apart is the option to use their auto scheduler. "Buffering" your posts will set them at Buffer's 'optimal' times, so you no longer need to worry about "best times."
If you're on top of when your audience is online, you have the option to use "buffering" in conjunction with planned posting times.
To keep on top of your analytics, Buffer will email you a report each month as well as gives a dashboard for quick view data.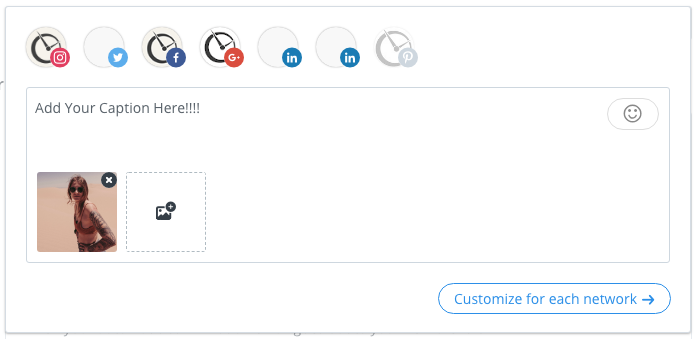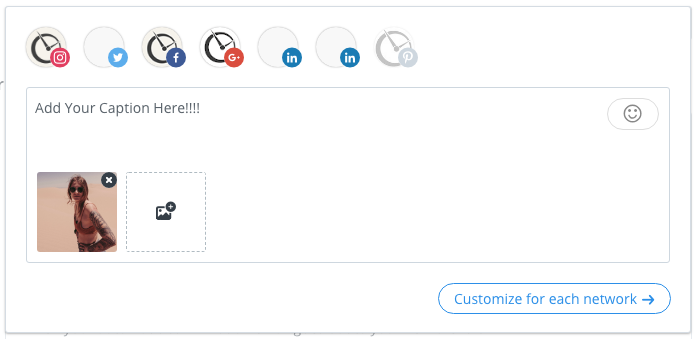 Instagram Scheduling Tools
8. Planoly

An honorable mention goes to Planoly, the perfect scheduling, and planning tool for those tattoo shops that obsess with their IG feed.
Planoly lets you upload your photos (without downloading and taking up space) and visually plan out your grid.
You can shift and move the photos around to plan weeks ahead to get that perfect look and brand feel before you post a single image. Planoly also offers the analytics to track engagement, comments, likes, and followers.
Social "Repurposing"
9. MeetEdgar
Creating content is time-consuming, so it's crucial you get the most bang for your buck out of each piece. Enter MeetEdgar.
This business tool organizes and republishes your most engaging and accessible content to drive more traffic to your website.
MeetEdgar automatically posts status updates and shares the content your audience wants at the optimal time each day. Once it runs out of original material, MeetEdgar starts to recycle older updates and repurposes them – genius.
Currently, MeetEdgar works with Facebook, Twitter, and LinkedIn. Instagram and Pinterest are coming soon – so stay tuned!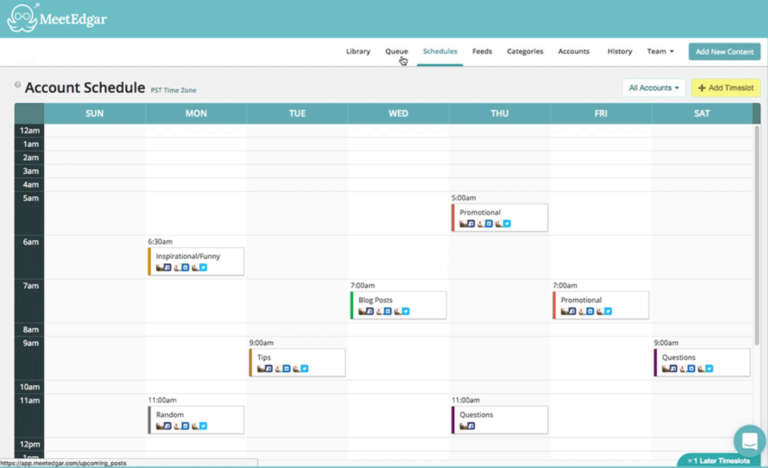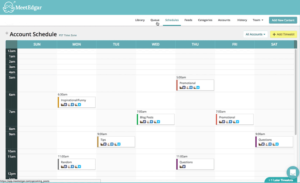 10. Quuu
Don't have time to create content every day but you know that it's what builds trust and grows your following? Well, that's where Quuu can help you out. They hand pick content for you and then using your scheduling tool send it out to your audience.
These aren't generic, run of the mill articles that your followers are going to dismiss – they're well-researched finds that will help to establish you as a thought leader and drive traffic to your site.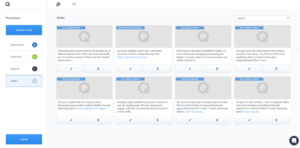 Stock Photo Sites
Creating new content on a daily basis can be a struggle for even the most dedicated tattoo shop. Here are two excellent sources to pull from for stock photography.
11. Unsplash
First up, Unsplash. They offer an enormous library with a creative commons license, so you're free to use these photos as you wish!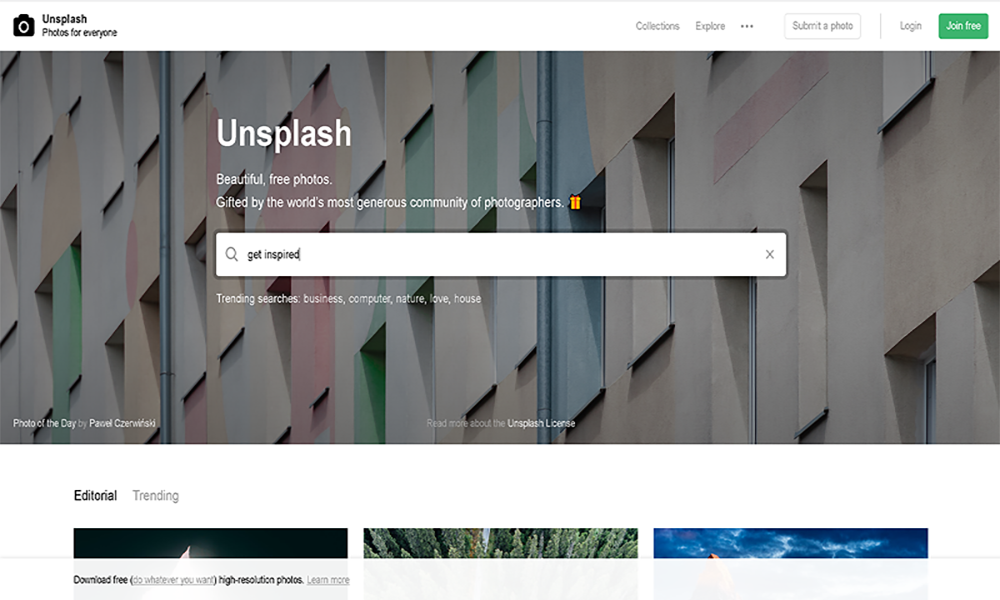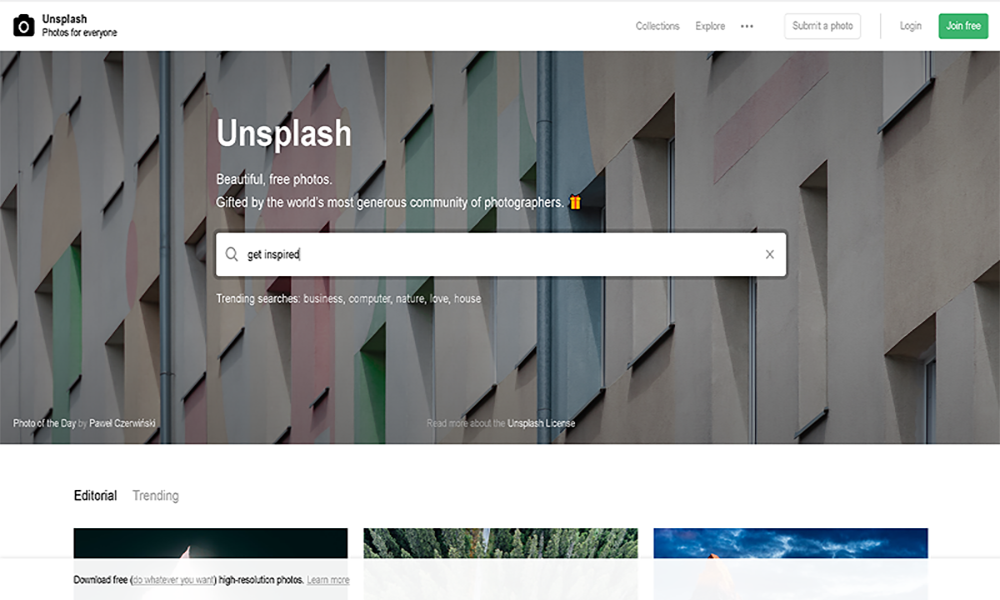 12. Gratisography
My next favorite source is Gratisography. This site is a go-to when you're looking for stock photos that won't be in everyone else's feed or ad campaigns.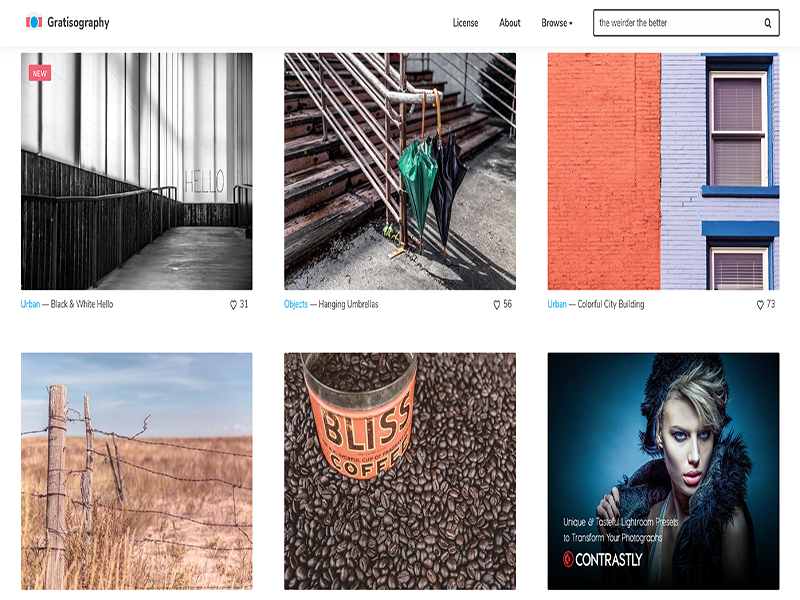 Video Editing Tools
13. Promo
Social media is becoming video focused, with Facebook streaming 4 billion videos daily and 300 hours being pushed to YouTube every MINUTE. It's shocking we have time to do anything else.
So, if you're looking to market your tattoo shop, it's essential to have a high impact video. Promo lets you create 15-second high-quality videos with music, text, and your logo in a matter of minutes.
It's a pay-per-video model with prices starting at $20. Promo includes a high-quality video and music library with over 3.5M clips. This type of video is excellent if you're looking to create an ad within the IG platform or Facebook video ads.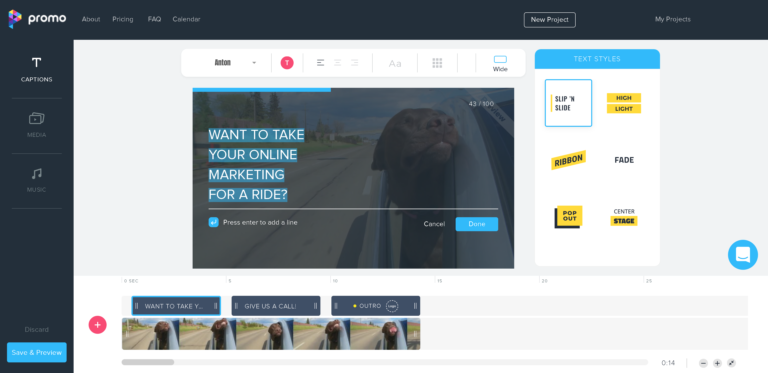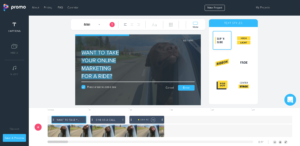 Business Automation
14. BookedIN Appointment Scheduling

No more pencils, no more books.
It's time to say goodbye to money lost from no-show appointments and last-minute cancellations and hello to your clients being able to book appointments with you through your website and your social media accounts.
BookedIN's tattoo studio software lets you save more time by having your clients book anywhere and anytime they want to. Our goal is for you to leave your work where it belongs – at work.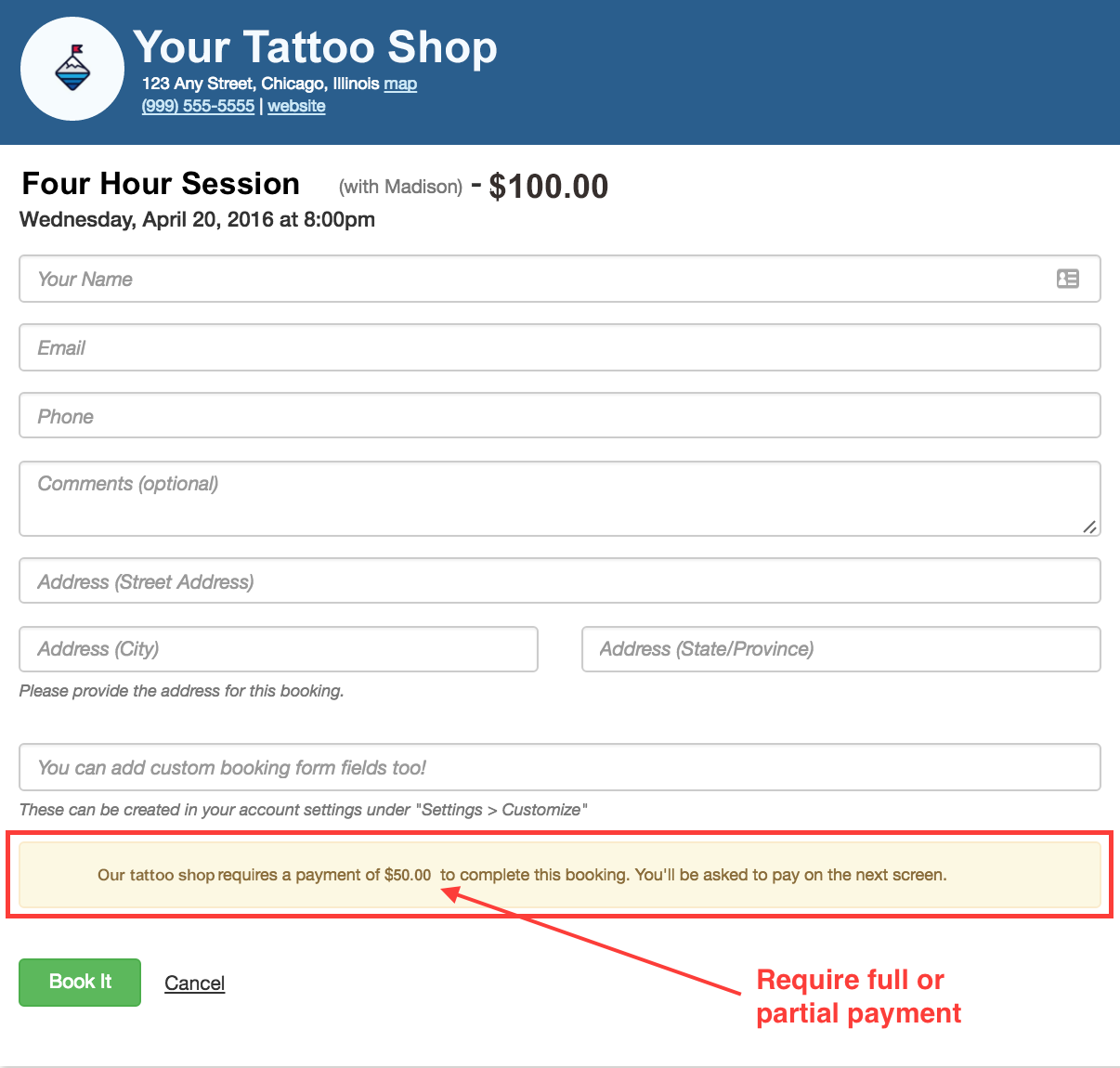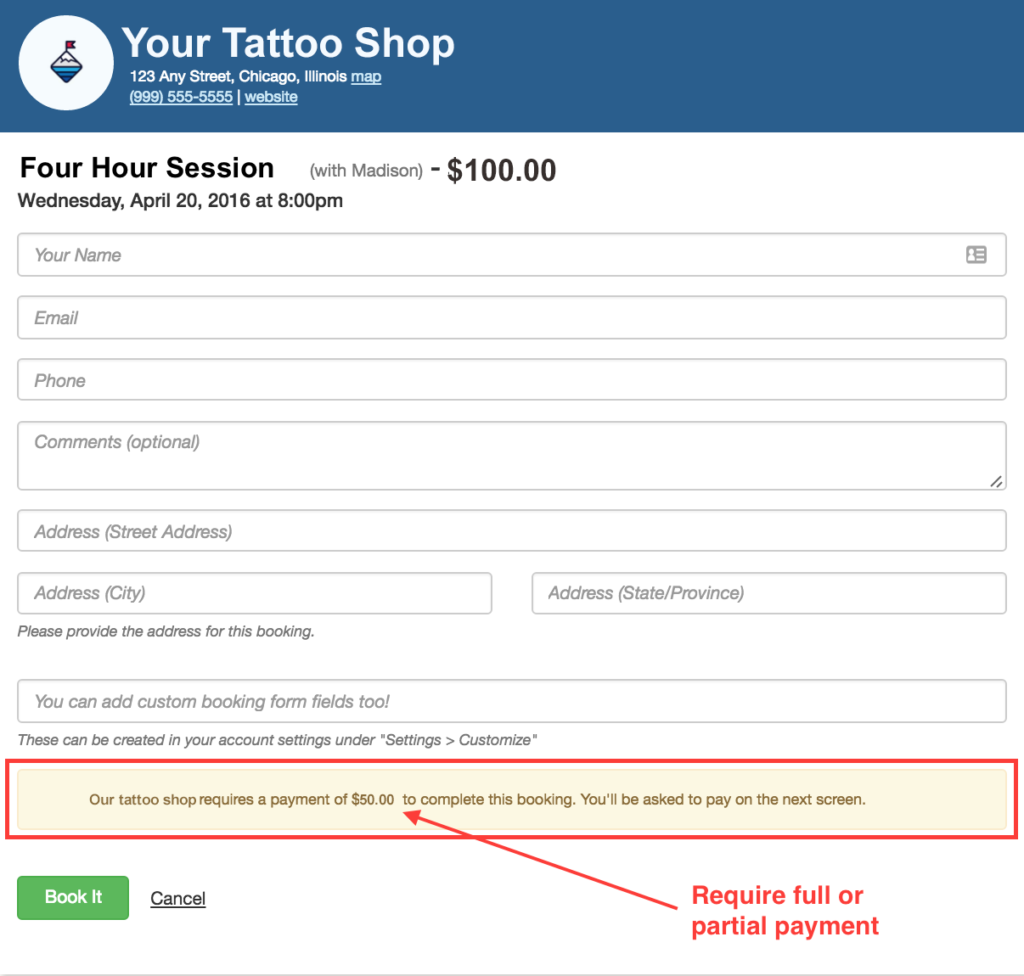 Time Management & Productivity
15. RescueTime
Do you log in to Instagram and then look at the clock and wonder where the last hour of your life went? Or is it a bit more urgent than that – curious about why your receptionist can't seem to get to all your calls throughout the day while you're busy tattooing?
It's time to try out RescueTime.
It runs securely in the background of your computer giving you updates on:
how much time you've spent on different websites
time spent performing specific tasks
tracking how much you've accomplished
determining whether you've achieved your productivity goals
You can even install it on your phone…is that too far?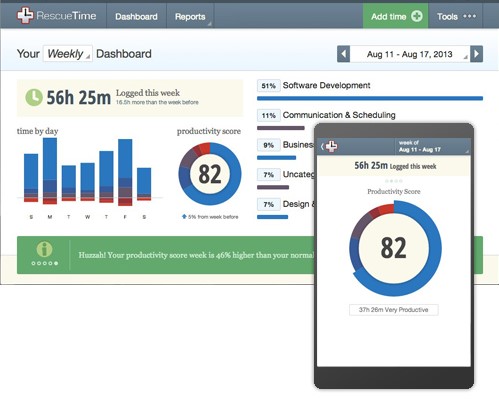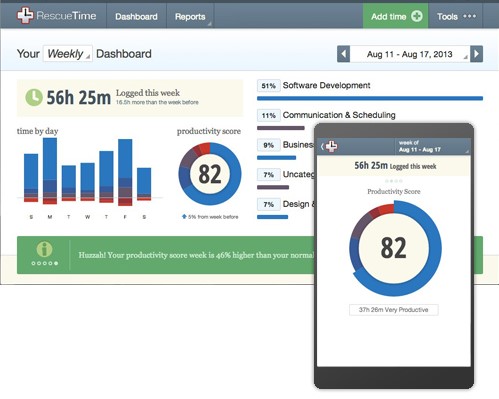 16. Todo Cloud
Todo Cloud is a task management service that gives you a simple way to collaborate with your team on the things you need to get done. All you need to do is set up the tasks, prioritize and then start getting them off your plate as fast as possible.
You can use it to keep yourself organized or get the different artists in your shop on board. Todo Cloud is a business tool that helps boost your productivity with its integration of calendars, contacts, and emails.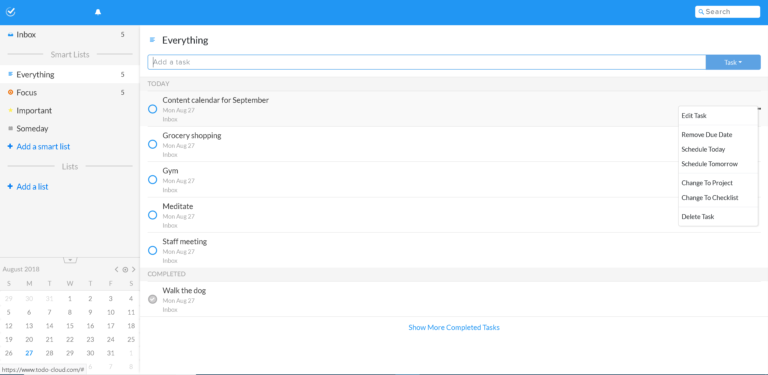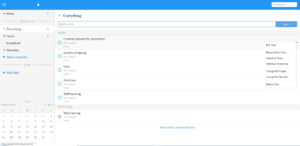 17.  LastPass
I don't know about you, but I break into a cold sweat when I see that blinking cursor with "enter your password" on the 50th account I have. Then I discovered LastPass.
When you install the LastPass browser extensions, it will fill in your usernames and passwords on any site with one click. It also lets you share passwords without allowing the recipient to see the password itself. If this seems like a tool you need to start using immediately – I concur.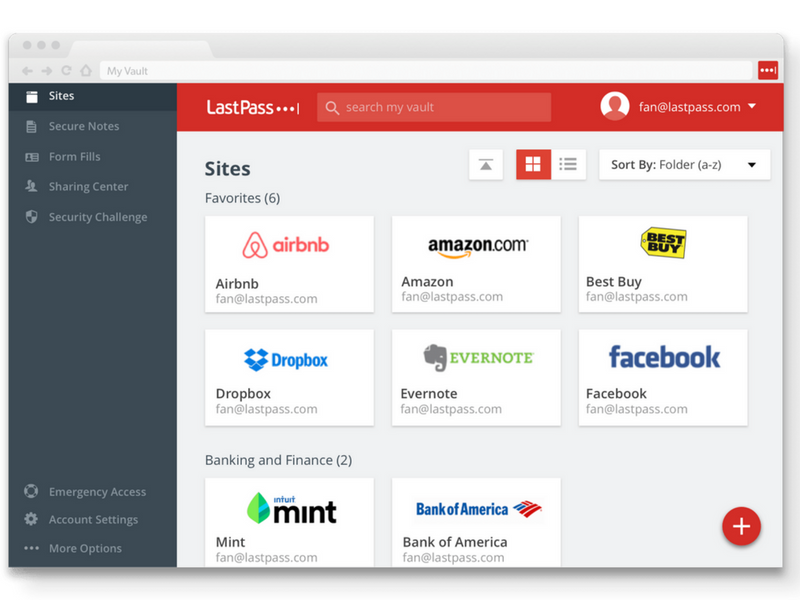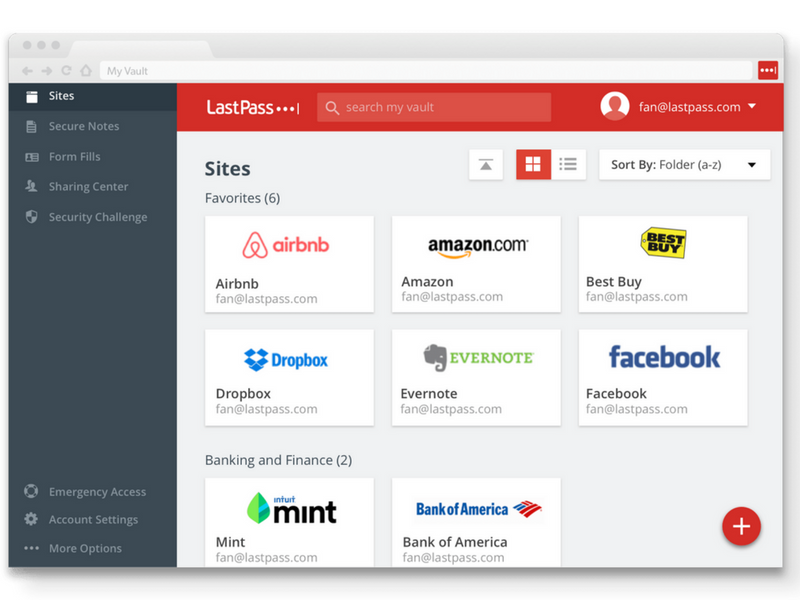 Email Marketing
18. MailChimp
MailChimp is one of the leading email marketing platforms available, and they offer a free plan for up to 2,000 email addresses – that includes access to all of their tools and templates that you need to have a fully comprehensive email marketing campaign (and now landing pages!).
I won't get into the benefits of email marketing (you can read more on our blog post here) except to say that the money is in the list, and MailChimp is a free tool to help you manage and market to that list.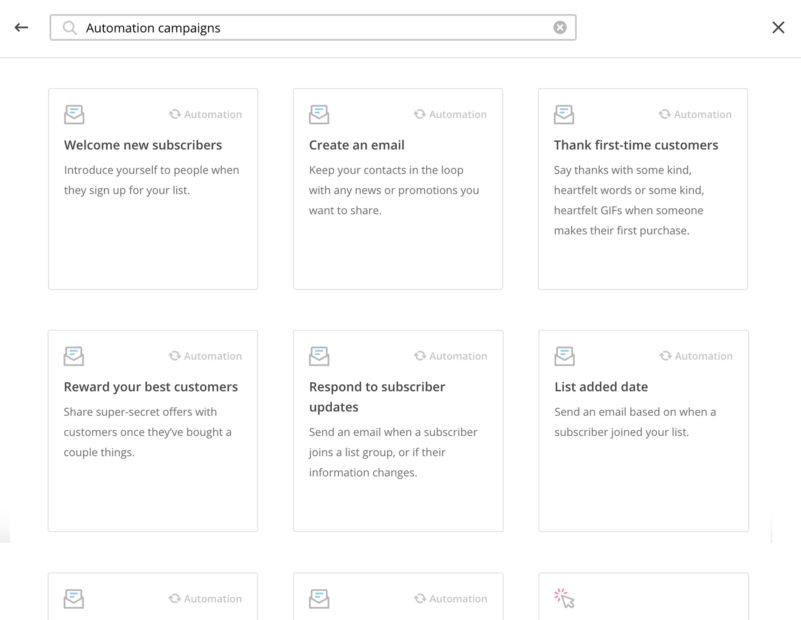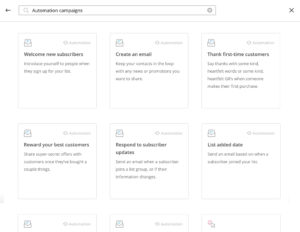 Hiring & Recruiting Staff
19. Betterteam
Finding the right talent can be a massive headache, and part of the hiring process is posting for that position.
Betterteam is a professional job seeking platform that can publish your job offer to over one hundred job sites within the market.
Betterteam lets employers create a detailed business profile describing your shop and the parts of your business that are important for new artists to understand. Next, you provide a comprehensive profile of the type of artist you're looking to hire.
Once that's done you create a job posting form, and you're ready to start attracting the best.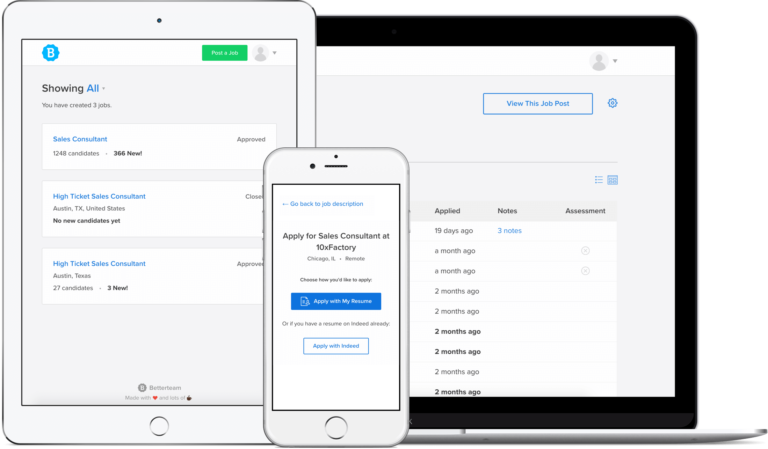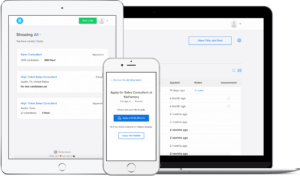 What's your favorite business tool for your shop?

We've shared our top 19 business tools that we know are going to help your tattoo shop succeed; now it's your turn. What are the tools your tattoo shop turns to when you need to manage your time, increase productivity or find a work/life balance?
Let us know in the comments section – we want to hear from you! Also, try our online tattoo appointment booking software risk free