The Challenges and Rewards of Switching to Online Booking
If you're wondering,  "is this online booking thing really worth it?" … look no further. Today we're chatting with long-time BookedIN user Jason Medina, a tattoo artist and shop owner. For Jason, at first he was hesitant, but after seeing his girlfriend pull in $200 while chilling on the couch watching movies, the allure was just too hard to ignore.
Read on for Jason's story and the challenges and rewards of switching from the "old school" way of booking clients to new online appointment scheduling tools like BookedIN.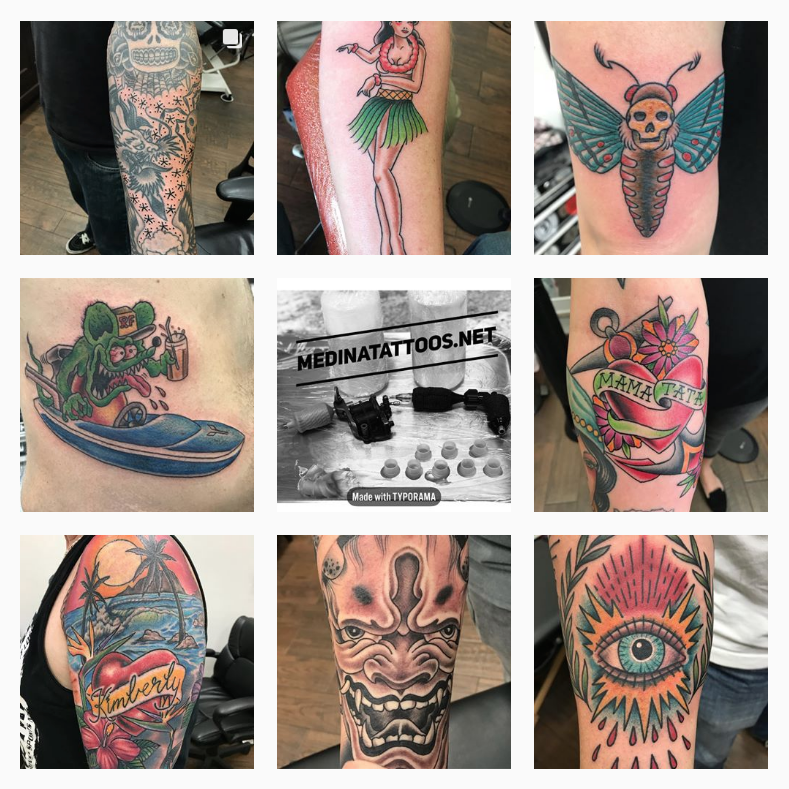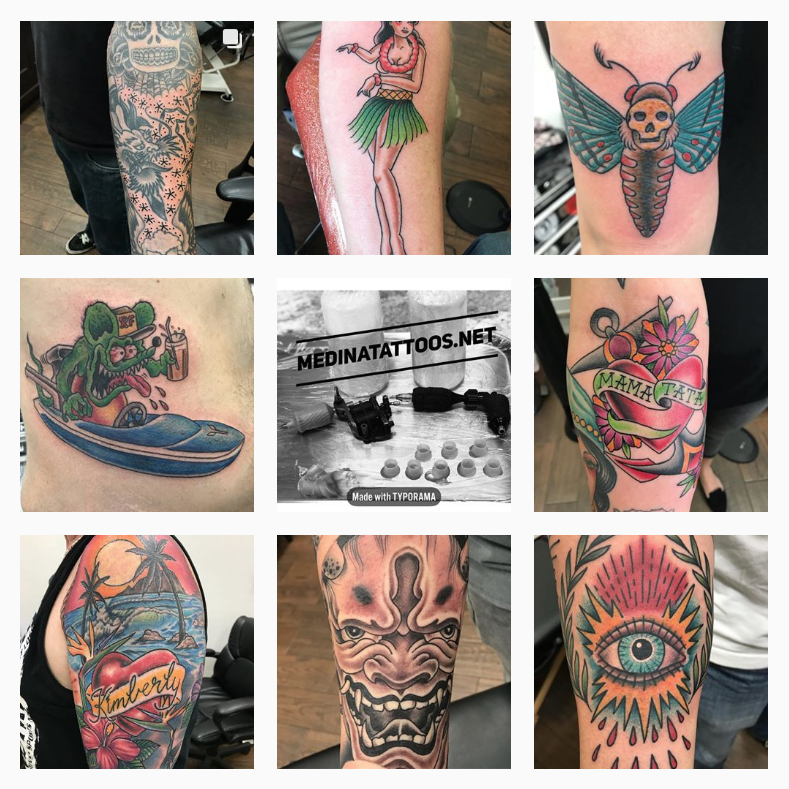 Jason has been an artist since 2002 and opened his own shop, Dedicated Tattoo in 2010. He has an award-winning crew of eight artists, piercers and microblading experts serving the Temecula, California region. They offer a wide variety of styles, while Jason specializes in American Traditional, Asian inspired, and areola re-pigmentation which is a service specifically to help women who have beaten breast cancer. He can tattoo a 3D nipple. Pretty amazing stuff.
Related: 30 Things Your Tattoo Artist Wishes You Knew
The push and pull of new technology
At first, Jason admits he was resistant to the idea of a tattoo booking app. He'd heard of it before and his gut reaction was that it might be weird or less personalized for his clients. But then one day his girlfriend caught him on to the idea.
"We were sitting there watching a movie and then BAM! She had collected $200 in deposits." Jason's girlfriend runs her own eyelash extension business, and she books her clients online using an app instead of a paper book or simple calendar. He mentioned she is always very busy.
"In a matter of a few seconds she had booked two new appointments and collected $200 worth of deposit payments while just sitting there. This blew me away. I was like, wow that was pretty damn cool. How could you NOT be interested in that type of service?"
Jason did confess that when setting up his own online booking account, the new way of doing things definitely took some getting used to. But the big payoff for him is things are now much more streamlined.
"Now if somebody shoots me a text asking about appointments this week, I will just ask them to hit up my BookedIN page to book an available slot. This means no more calling or texting back and forth. A whole dialogue I can now avoid," Jason said.
"I don't need to do that, I need to watch my kids wrestle and just watch my kids do whatever. At the end of the day I want to free up my time. I don't want to be texting at the dinner table."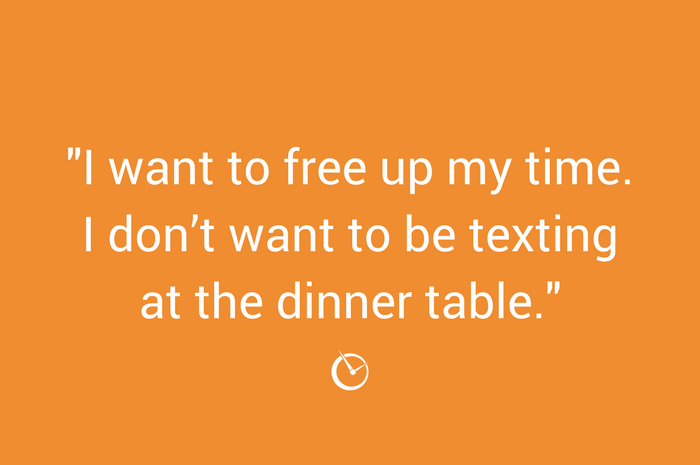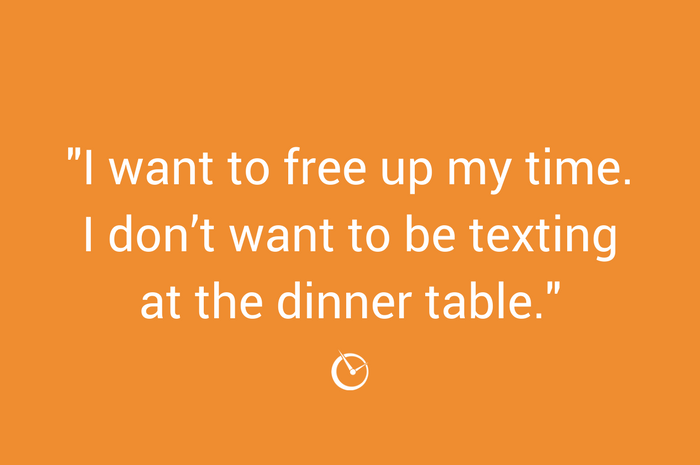 Playing "nice guy" vs. getting paid
Ever have a 4-hour tattoo session cancel on you the morning of the appointment? That's $500+ of lost revenue for the day. The pain of this used to be all too real for Jason. No-show means no-money.
Back when he used to schedule appointments the old way, no-shows were a big problem for his bottom line. He said if he would play "nice guy" with people, they would book, then sometimes they would just not show up.
Jason wonders if some clients were just out at the bar the night before and spent all their money? He said other clients would call in saying simply, "Sorry I have to cancel because I picked up a shift at work." It's truly amazing how some people don't even realize the predicament this puts an artist in. Jason joked and said it used to seem like some people think their time is more valuable than his. Thankfully all these issues are a thing of the past.
"I love the deposit feature, integrating this was priceless to me." (Jason's booking page requires a person to pay $100 up front to secure their tattoo session.)
Related: Is There A Perfect Scheduling App Out There?
At first Jason wasn't sure how clients would respond to being forced to pay online. In the past he had let everyone just book, and they wouldn't have to pay until the day of their appointment. But when he made the switch and started collecting deposits up-front, even his regular clients caught onto it quickly with no problems at all. People were happy to pay the $100 deposit online in order to lock in their appointment time and date.
It seems that this day and age, clients are accustomed to paying for things online. And for people who aren't willing to put down the cash, perhaps they aren't truly serious about getting "lil peep" tattooed on their arm? True story.
Can you teach an old dog new tricks?
One thing that came as a surprise was that in Jason's crew of artists, he is the only one using online booking. Everyone else in his crew still books clients the old-school way. Each artist at the shop is an independent contractor, so they run their own method for booking clients. They process their own payments too, and just pay Jason a commission "drop" at the end of the day.
He explained, the other artists, in terms of booking their own clientele are more old fashioned. "They do things the old school way."
Some give out their cell number and arrange appointments by text. Others don't even put a phone number on their business card. Clients would phone the shop or physically drop in and leave a message at the front desk. Then the artist will call the client back to set up a consultation appointment.
It's fair to say that not all artists are ready for online booking. There's a learning curve, and some people are happy with the old way of doing things. But for Jason the switch ended up being priceless. The initial pain of learning a new technology paid off by freeing up his time so he can run the shop. He's spending less time glued to his phone, and more time with his clients and his family.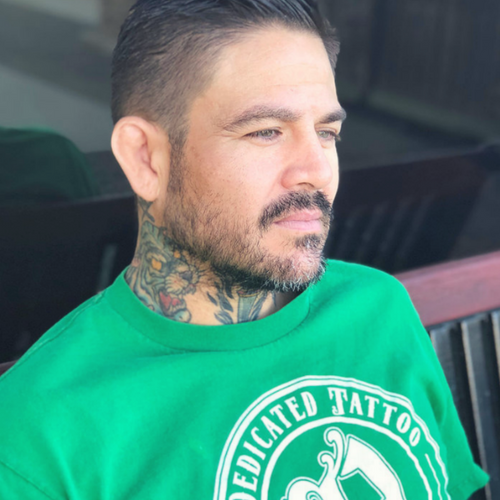 Thank you Jason!!
Huge shout outs to Jason for sharing his time with us, and for giving us a look behind the curtain of his business. Please show him some love and follow Jason on Instagram or if you're in the Temecula area, hit up Jason's BookedIN page to book a session now.
Thousands of tattoo shops, hair salons, barbershops & beauty professionals around the world trust BookedIN for their appointment scheduler.