Discovering Success in Unexpected Places
She's moved across the world, built up her customer list from scratch and opened up her own hair braiding salon. Read the inspiring success story of entrepreneur Vanessa Olomo, founder of Braids Connexion, Baltimore. While overcoming doubts, and discovering her unique talents, Vanessa found her footing in the industry. Now she's ready for her next challenge.
From Cameroon to Montréal
Born in Douala, Cameroon, Africa, Vanessa moved to Canada when she was just 14 years old. She lived with her brother and later her sister in Montréal, Quebec where she completed high school and went on to university. In her 20s while she was studying business administration at HEC Montréal, Vanessa started doing hair in her spare time. She had a few loyal clients, and was earning money on the side while learning about running a business at school.
Because she seemed to be enjoying doing hair so much, one day a friend asked her, "Why don't you go down south and see what the industry is like down there?" The idea was that in the southern states of USA, Vanessa would learn about hair extensions and new hair styles, then could eventually return back to Canada.
"I decided to leave everything behind. I just said to myself — lets do it," 
So after living in Montreal for 12 years, Vanessa travelled to Virginia where she visited with a friend and began to explore the region and the industry. In 2009 after making a few new connections, she landed a role as a braider in Baltimore, Maryland at a shop called Braiding House.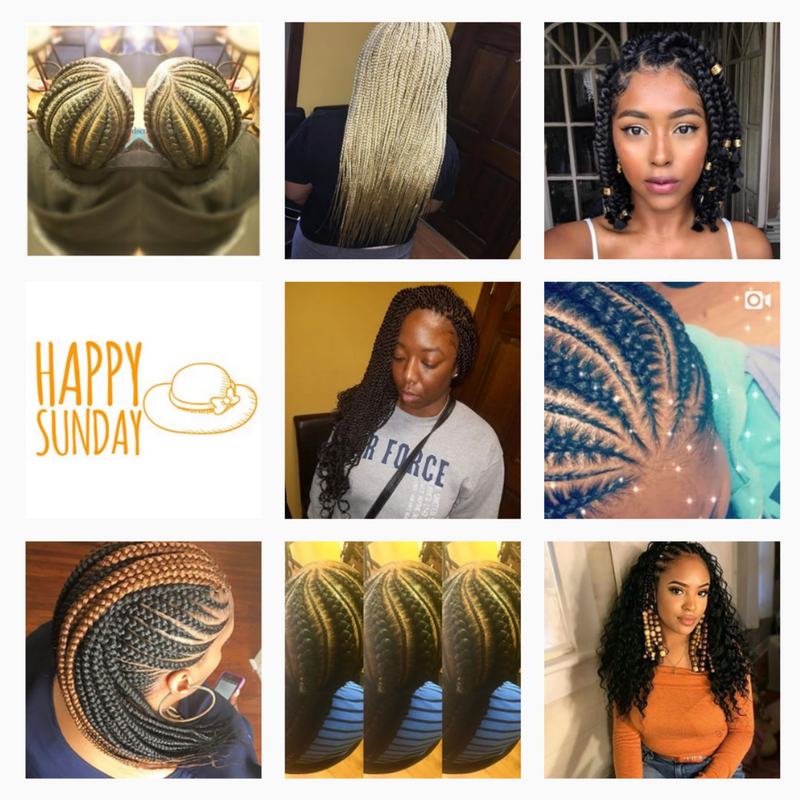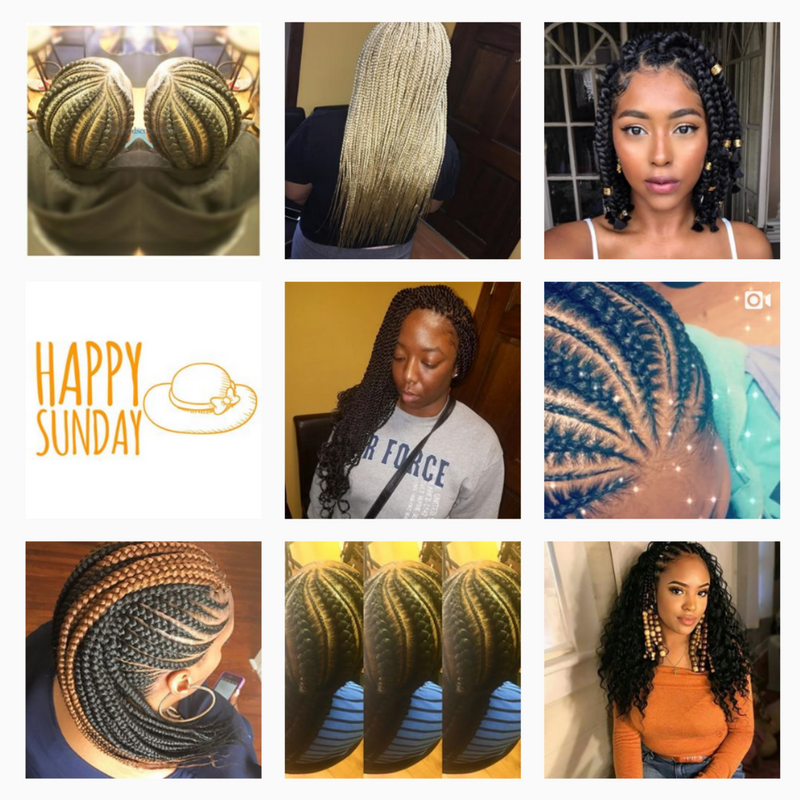 Settling in Baltimore
After moving to Baltimore, Vanessa was still travelling back and forth to Montréal to visit with friends, as well to do hair for a few customers she wanted to hang on to up in Canada.
"At first it wasn't very easy for me. I thought that I was eventually going to go back to Montréal. But at that time I was feeling like a dreamer and that I would have a business both here in Baltimore and up there in Montréal too. I was travelling every two months. After six months it was too much, so I just decided that I would stay here in Baltimore."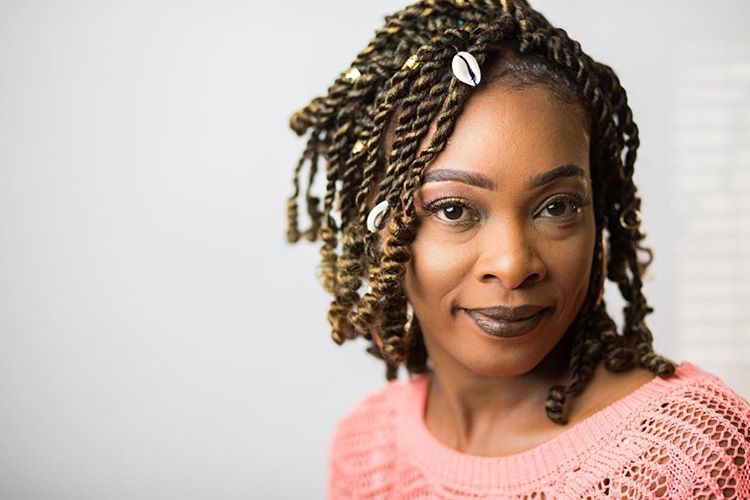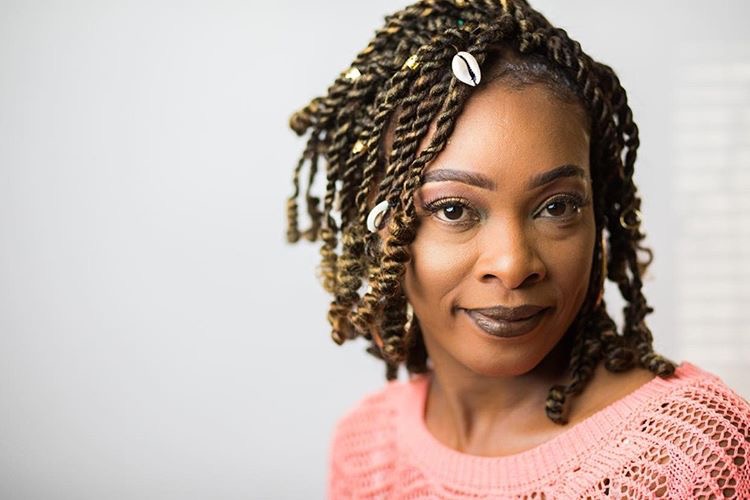 Braids Connexion is Born
After four years of learning the ropes at Braiding House, and fully settling down in Baltimore, she decided it was time to do her own thing.
In 2014 Vanessa officially launched her own business, Braids Connexion. These were humble beginnings–renting a chair in a shop and slowly building up her own customer base. Then after about six months, Vanessa decided it was time for a much-needed visit with her family in Africa. She stayed in Cameroon for six months, then returned to Baltimore to work again.
"It was difficult when I came back from Africa because I lost all of my customers. I had to start all over again." Vanessa explains that customers tend to disappear if you leave town for too long.
"When I came back it just wasn't the same. I had to work double just to get all these customers back. It wasn't easy. I lost everything I tried to build before. So I said to myself, don't do that again. I had to be concentrating and do something good. I don't want to be in that same situation again."
So after returning from Africa, Vanessa reached out to her previous customers, and within about two months she had stability again. "I gained new customers and my sister was here to help me. It wasn't easy, but after two months I was good."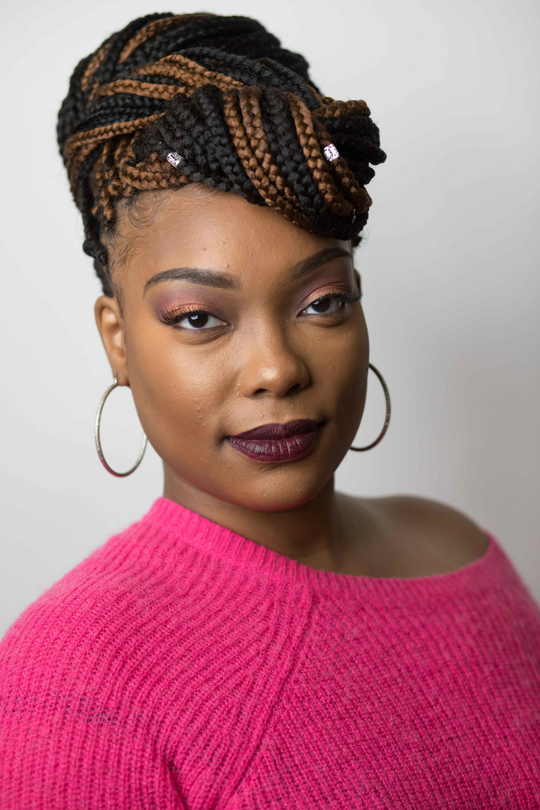 Opening up her own shop
After about a year of renting a chair and building up her brand on social media, Vanessa decided to find her own location.
The Braids Connexion shop opened its doors in 2015 offering box braids, senegalese long twists, jumbo locs, goddess locs, lemonade braids, butterfly, crochet, cornrows, lacing, african threading, and more.
"My problem before was I didn't know exactly what I wanted to do. I had to decide. So I said to myself, this is where you want to stay, and this is what you want to do. So put yourself together, and open up something. Stay there and focus on your business."
Related → How to Find the Perfect Shop Space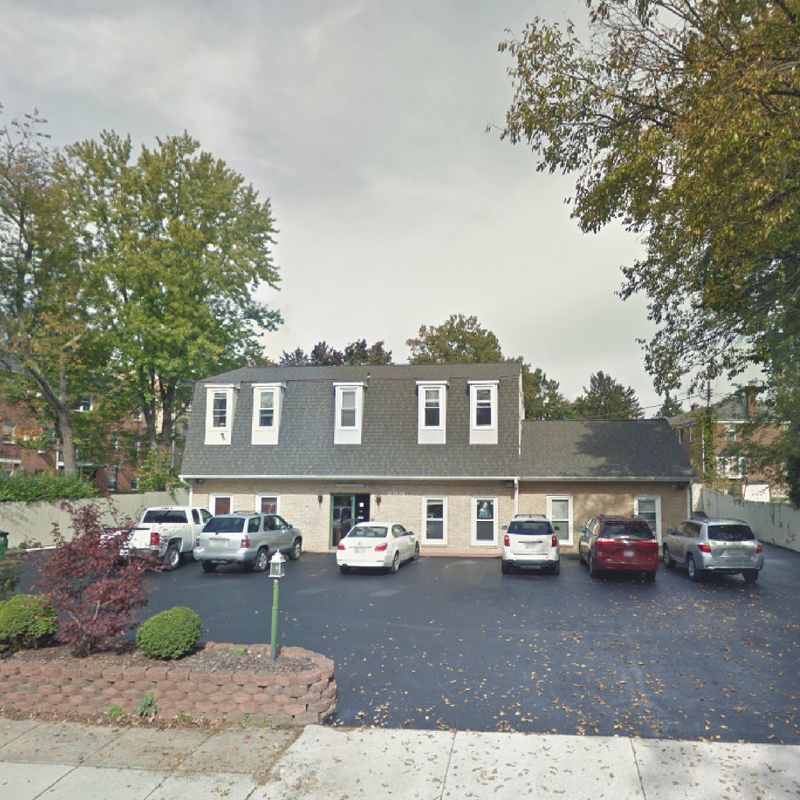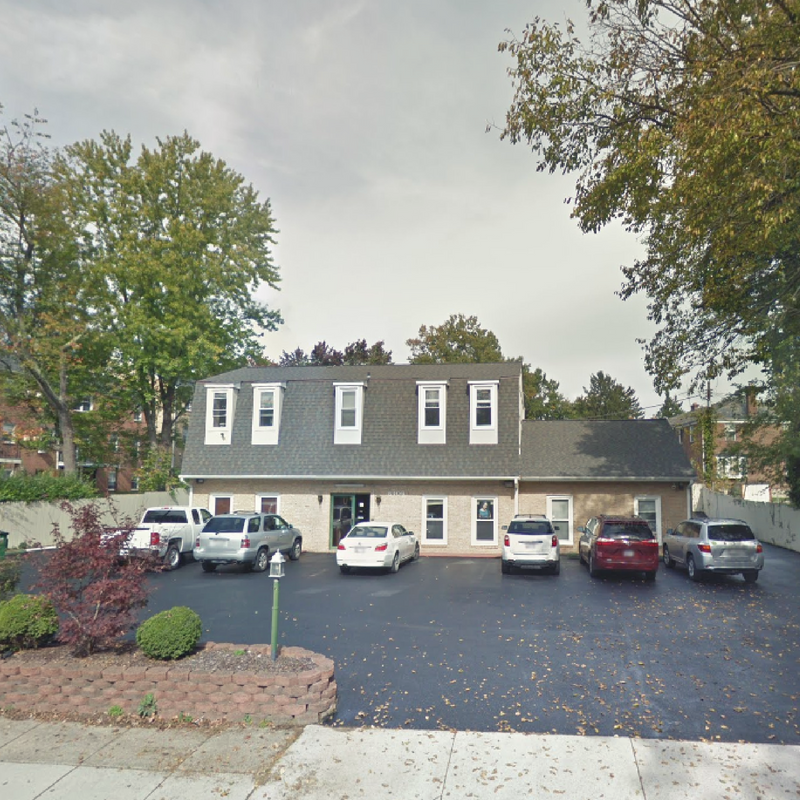 Tackling unexpected challenges
Fuelled by ambition and an urge to succeed, when she opened up her shop and began hiring staff, Vanessa found herself facing a whole new set of challenges she was not expecting.
"Working by yourself is something, but when you work with other people, you have to deal with different mentalities, different styles, and it's really challenging," Vanessa says. "I knew at that time I'm running a business, but I'm also now trying to manage these women."
At first, she hired just two stylists, then slowly over time she hired one more, then another. She now employs a total of six braiders at her salon in Baltimore.
"You have to invest in your staff. I've been to business school and I'm very business-oriented so I want to open eventually more shops. I really want to train these people," Vanessa explains that training her staff up and hiring is the key to growing her business and eventually opening up more shops.
"If I'm not there, they have to know what to do. They have to take care of customers in the same way I do, then I won't have to manage it. Without that, there is no way I'll be able to move forward."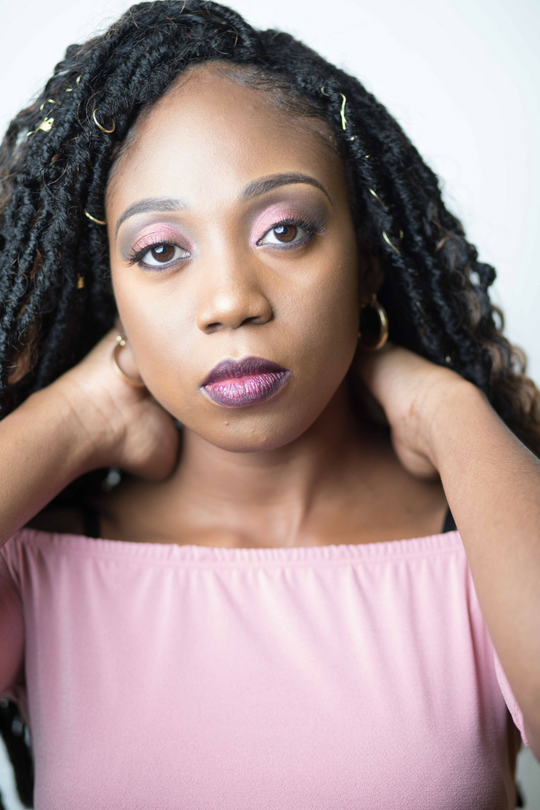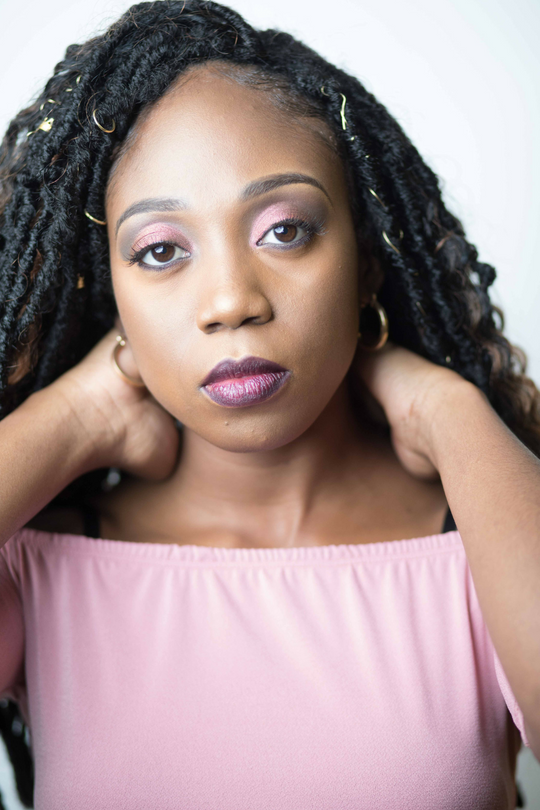 Expanding to new locations
Vanessa's shop is located in Baltimore county, yet clients drive from Pennsylvania, Virginia, Delaware, and even further to get their hair braided by her team. The high quality of Braids Connexion's work draws customers from all over the region. As a result, Vanessa isn't too worried about how to choose a location for her next shop.
"If someone can drive two hours just to get their hair done, it seems like I can go any place and my customers will still come. Because they know that we do a good job.
"I like challenges and new things in my life. If I don't see new things coming up, it's boring. I don't have children, I'm not married, it's one thing that I have time to do more about my business and eventually open new shops. So I'm looking forward. I want to hire new people, train new people, and open a new business."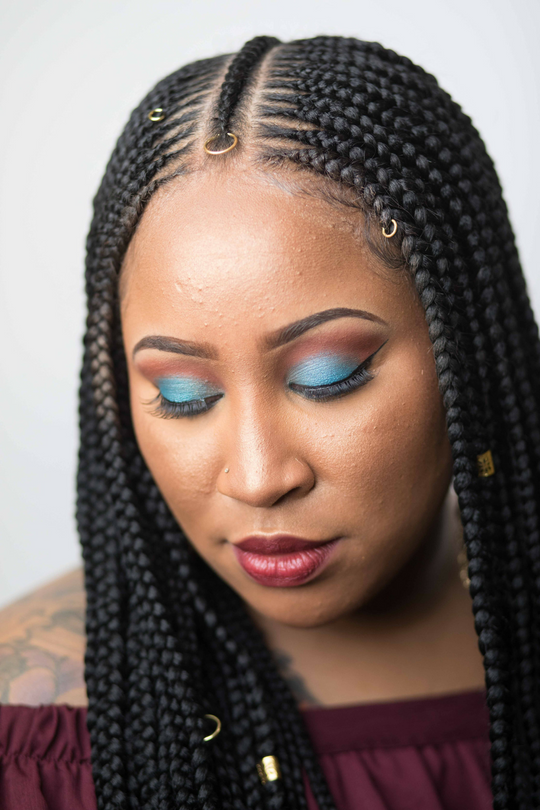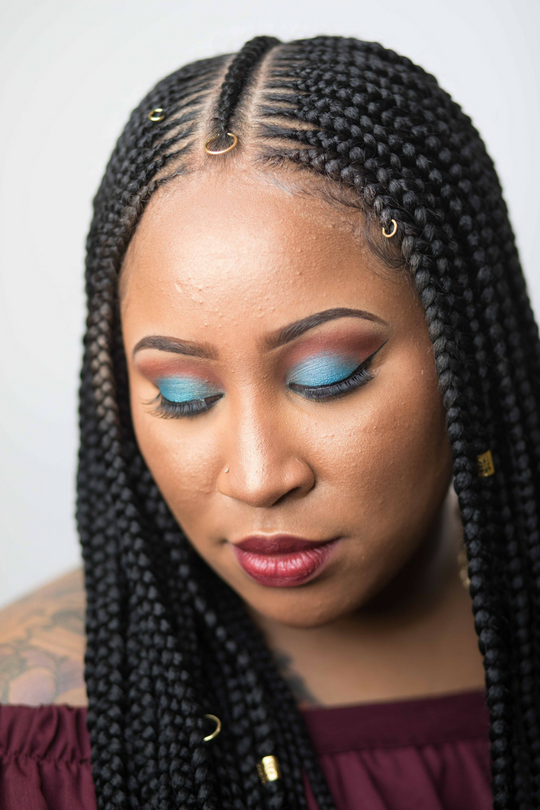 Success advice for new braiders
Vanessa's top piece of advice for braiders starting out in the industry: be disciplined.
She explains with braiding, there isn't the same professional training like with other hairdressers. Most braiders start in their kitchen. So her advice for success is to go out and get disciplined. Learn as much as you possibly can about braiding, customer care, and running your own business.
"Even if you work with other people inside the same shop, you'll learn from them. Go out and experience new things. Have big dreams, and good values, and care about your customers, and you can be a success."
Related → The 4 Best Methods for Attracting New Clients to Your Salon [2020 update]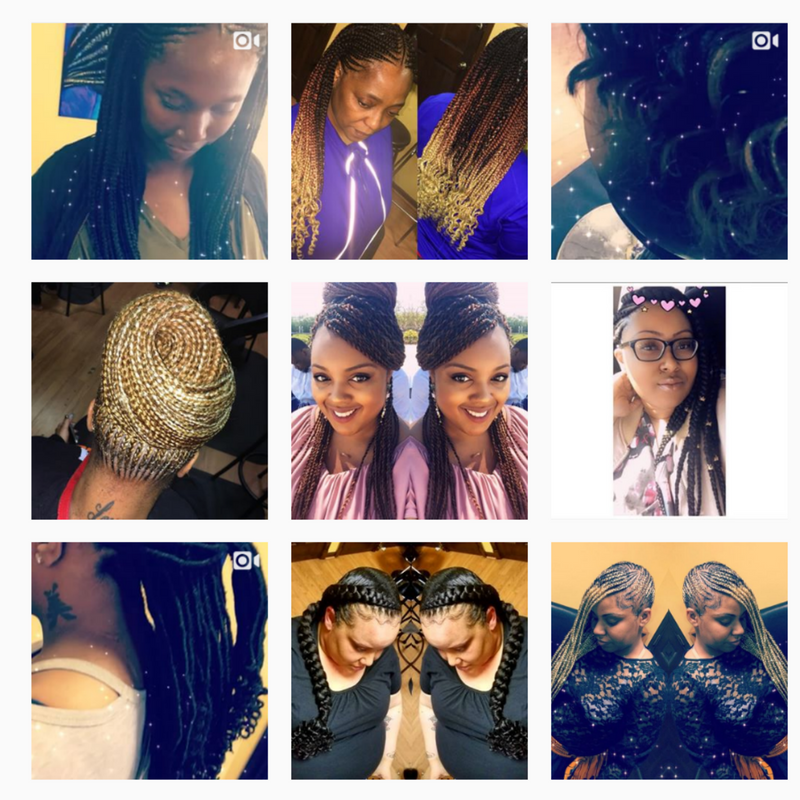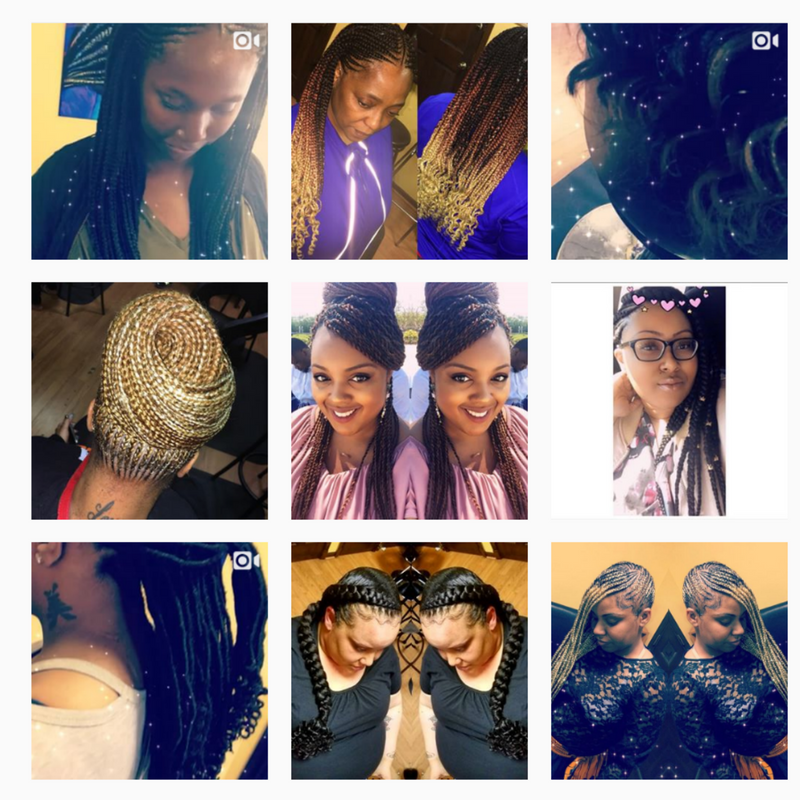 When family & friends have their doubts
When she first began her journey to the United States, Vanessa recalls that initially, she didn't have full support from family and friends.
"It was very serious when I started because a lot of people judged me because of the timing. I started braiding right after I went to school, and people would ask me why I'm still doing hair and why didn't I pursue what I went to school for.
"It was tough at the beginning, but I got to this point because I had this urge and discipline in me. Now people are asking me how did you do that? I say to them it was because I had faith in God. It was tough, I went back and forth. I didn't know how, but I knew I wanted to do something big. And He is never going to let me down."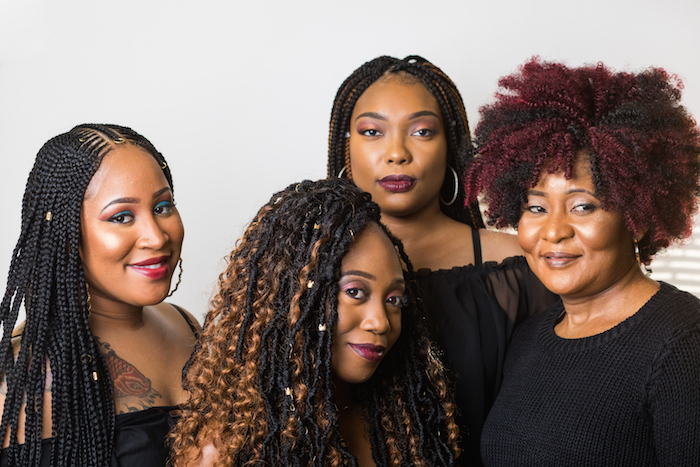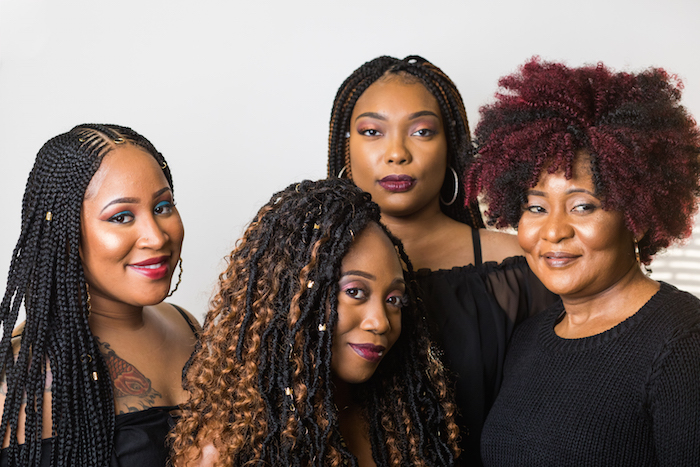 In conclusion
As a result of following her intuition, and a strong personal urge to succeed, Vanessa uncovered her own unique combination of skills she didn't even know she had. She went to business school, developed her talent for braiding, then combined these two things in a unique way. She made success her goal, accomplished it, and is now reaching for the better.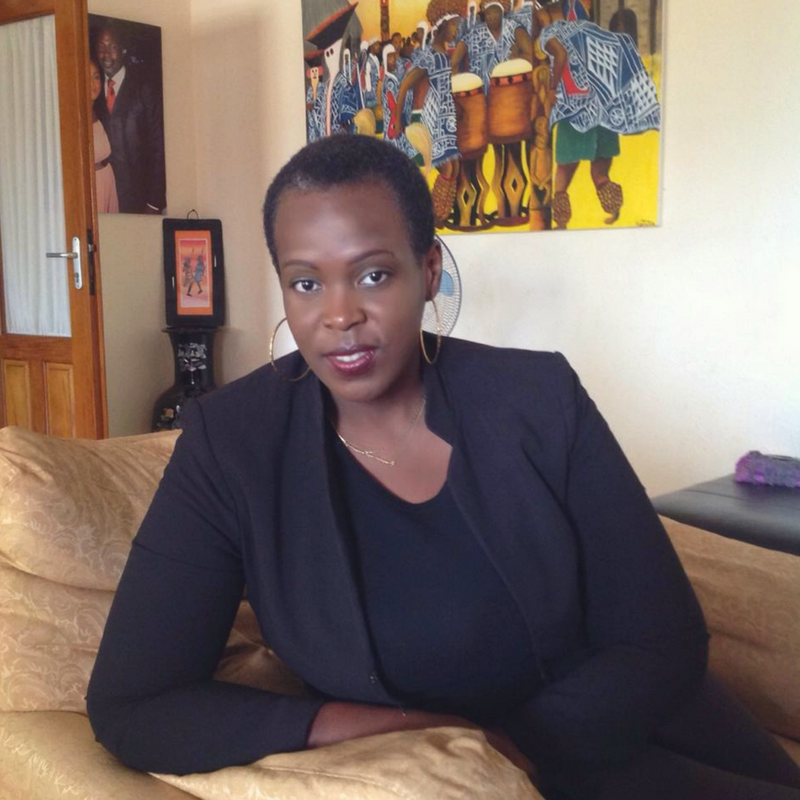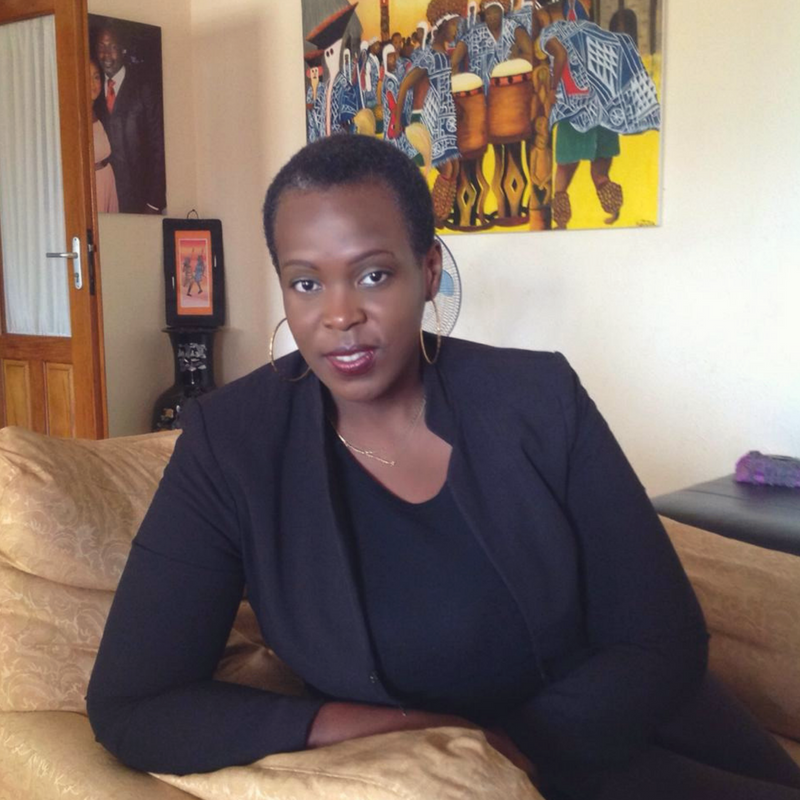 Follow Braids Connexion:
Instagram: @braidsconnexion
Facebook: facebook.com/4braidsconnexion
Website: braidsconnexion.com
Book an appointment: directory.bookedin.com/braids-connexion-
Thousands of tattoo shops, hair salons, barbershops & beauty professionals around the world trust BookedIN for their appointment scheduling.