Refer Your Friends & Get Free Online Scheduling
If you've been searching for a free online scheduling tool, then look no further. Bookedin is excited to announce our new and improved refer-a-friend program!
It all started when we heard that our customers were referring their colleagues and local businesses. After receiving several emails like this one, we decided it was time to reward everyone for spreading the word.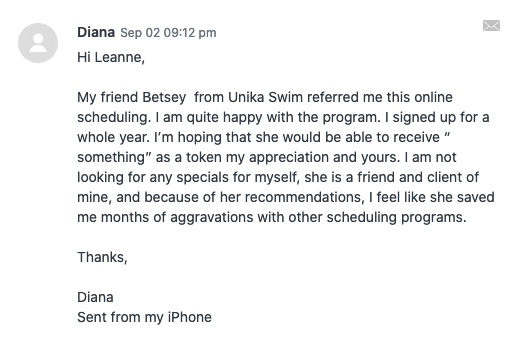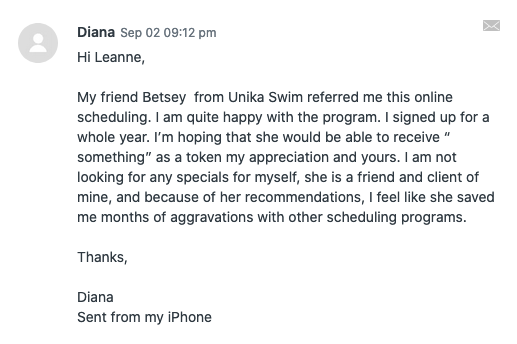 We 🧡 Diana
How the Bookedin Referral Program Works
All you need to do is sign up or log in to Bookedin and share your special referral link. Whenever someone clicks your link and purchases any Pro plan, you'll both get a free month!
Web/tablet view (Account > Referral Program)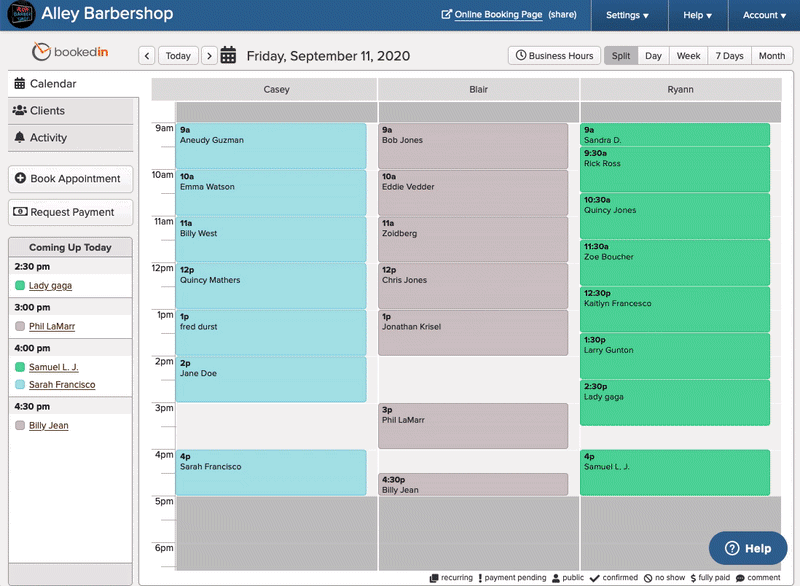 Mobile app view (settings > referral program)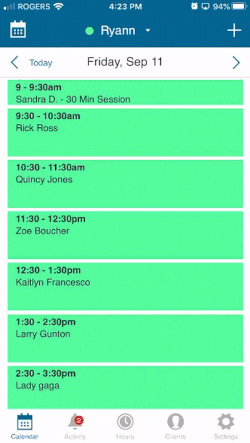 Why are referrals so important?
Because of the free rewards of course! But seriously, no business owner on earth wants to spend their precious spare time researching appointment apps. They want to know what other savvy business owners like YOU use.
So why not be a leader in your community and let your fellow business owners know about Bookedin? As someone who runs a busy shop, you know the power of word-of-mouth referrals. It's one of the best ways to find new customers and discover powerful new tools for your business.
Help build the Bookedin family & reap the rewards
Here are the steps:
Log in to Bookedin (new here? sign up for free)
Go to "Account > Referral Program"
Behold! Your shiny new referral link
Hit share 📩
People can click the link, sign up for free, and if they purchase any Bookedin plan, we'll credit both of your accounts with a free month!
Referrals get credited the first week of every month. We'll send you both a quick email to let you know.
There's no limit on how many free months you can earn. 😊
Who is this for?
Well hmmm, who do you know who could use an appointment scheduling software?
They're that friend of yours who is absolutely killing it in their business. They're running their own shop and you're often left wondering how they're able to balance it all. Finding great staff, keeping the Instagram feed fresh, balancing family time with the constant incoming emails, phone calls, DMs and texts from loyal clientele. As you know, the stress of managing an appointments-based business is no joke. Bookedin melts all of that stress.
And even if their business isn't *exactly* booming, setting up an online scheduling tool for clients will make it easier to book and increase the flow of clients coming in the door. Especially through "the ultimate happening" of 2020, booking online is the new normal, and a key way to get more appointments booked.
Either way. You want the best for them. To help them reach K2-summit-levels of success.
She's your massage therapist. He's your local barbershop owner. They're your tattoo artist. Your therapist, your personal trainer, your physiotherapist, your massage clinic, your go-to beauty salon. You want to help them cut down on stress and help them improve their business. Just like you did.
It's time for a free online scheduling tool
We won't lie. Some folks are scared to get started. But do you remember how easy it was to start booking appointments online?
If your friend is feeling a bit skittish, you can tell them that in about 15 minutes anyone can setup an online appointment booking system. After the setup, staff and clients take to it like a little kid at the water slide park.
Or like a duck in water.
Or this:
You get the picture.
And even if they're allergic to tech, the Bookedin team can help them get their account up and running over a zoom call, phone (1-888-966-8176) or email support.
Here's one last piece of motivation.
One final tidbit to help convince your colleagues (and get your sweet-sweet referral credits rolling in…)
With online appointment booking, your friend's business and books will boom overnight. Just ask Deborah whose salon got ~50 appointments booked within hours of setting up Bookedin.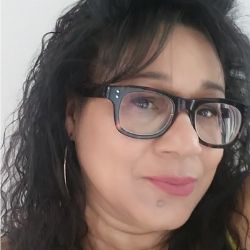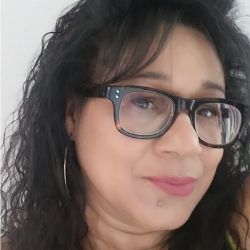 "I just love the Bookedin scheduler. My daughter sought out an online scheduler to assist us with time management. We started our free trial, and just in time, our business took off literally overnight (booked approx 50 appts in 48 hours). Bookedin saved our scheduling sanity and continues to demonstrate our company as organized and professional. So, a big thank you…keep up the good work bookedin.👍"
Deborah Farquharson, Owner, Bubbly & Co Lashes
Share Bookedin with your friends now…
…and help their business get to the next level!