How Successful Barbershops Get Booked Solid
It's the one question on every barber's mind…
…how to be a successful barber?
Rather than research strategies online we decided to go right to the source.
We spoke with 9 successful barber shops…
"What's the one way your barber shop sets itself apart from the rest?"
Their answers will motivate (and inspire) you to uncover your unique genius. Here are the 7 ways barber shops from across the US and Canada have carved out a place for themselves in the community.
1. Focus on the Details
View this post on Instagram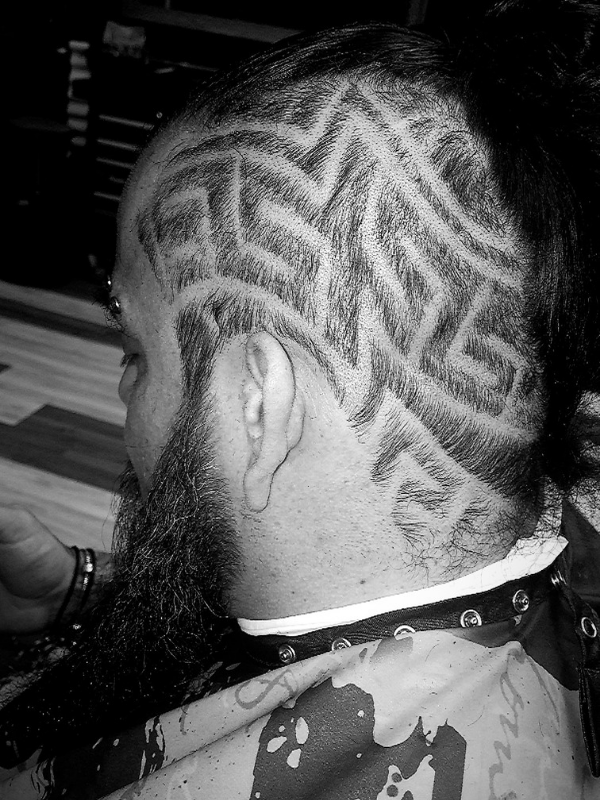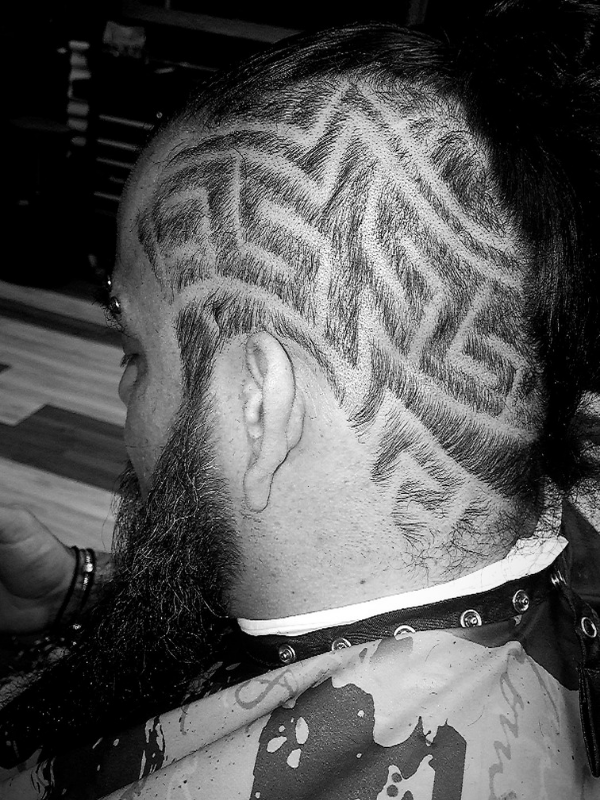 Detailed Hands Barbershop is located in the heart of Renton Wa, offering more than just quality cuts, they provide the full barber shop experience. Owner, Toby Johnson has been cutting hair for more than 15 years, and his goal is to give his clients a style and cut that's personalized to fit  – for Toby, it's all in the details.
Here's what Toby told us:
"We like to focus on the details! One stop shop for male/female grooming and we also provide nail and pedicure services."
Key Takeaway: focus on providing a full-service experience for your clients.
2. Go above and beyond
View this post on Instagram
View this post on Instagram
Brittney, of Brittney's Barbering located in Washington, Utah knows that client satisfaction is one of the keys to a successful business, and these days just "being good" isn't enough. Brittney said:
"I think my service sets me apart from the other shops in my area. My haircuts include hot lather around the neck and ears, hot towel with a little massage on the back of the neck with a hot towel, followed by aftershave and the hair styled."
Brittney also mentioned:
"I have a barber chair that is 80+ years old, and it's been reupholstered in plum crazy purple and white stitching to make the purple pop more which is another thing that sets my shop apart."
Key Takeaway: to get your clients talking you need to give them something extra special.
3. Give your clients hassle-free appointment booking options
View this post on Instagram
Boston's Off the Top Barber Shop opened its doors in December of 2015 with owner Daniel Powers focused on sharing his passion for cutting hair and making clients happy at the same time. He let us know that two things set him apart in his neighborhood:
"Besides attention to detail, hassle-free appointment booking sets my barbershop apart from the rest in my area."
View this post on Instagram
Robert Akbashev of Prestige Cut & Styles Barbershop in Queens, NY also shared how online booking was a difference maker for his rapidly growing business:
"I opened up the shop in August 2014. By April 2015 I was so busy I had to start taking appointments via text message and phone and writing it into a schedule calendar. I noticed that it was taking a lot of my time from cutting hair to respond to the text messages and phone calls. Something had to be done.
At the end of January 2016, I happened to stumble upon BookedIN and tried their barbershop software for the free trial month. It was a blessing sent from above. I integrated it to my website, and it was a success. Clients love it and find it so easy to use. I still get new clients from Google, Yelp, Facebook Instagram and they all say all barbershops should have this feature.
I love the reminders it sends to the client for their upcoming appointments via email and text messages."
Key Takeaway: Make it simple for your clients to book book an appointment online.
4. Foster Community Relationships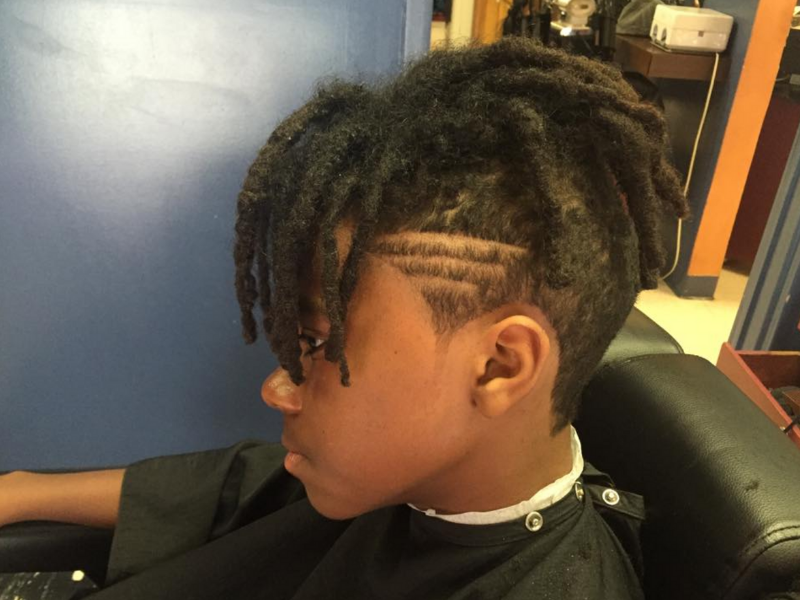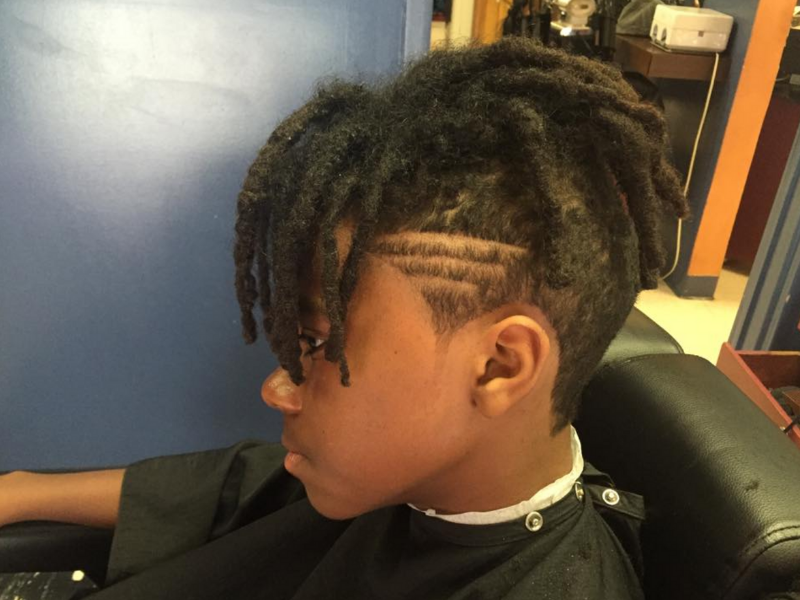 For Valerie Toliver of Trans4mation Barbering (a.k.a. The Lady Barber of Altadena CA), her clients are more than seat-fillers – they're family.
While perfecting her craft as a barber for 20 + yrs., and serving the community through her business, Kreative Kutz, Valerie realized her passion and set out to create a platform for youth to tap into talents & abilities through the Trans4Mation Barbering Institute.
Trans4Mation is an extension of the LOV Olive Branches organization currently providing community services throughout Pasadena and the Greater Los Angeles area.
Valerie explained:
"What makes me different is I care not just for their hair and looks, I care about what's happening inside of them. I impart life strength healing encouragement into all their lives, so they feel good about themselves from the inside out, I have given them a Trans4mation One on one service."
View this post on Instagram
View this post on Instagram
Micheal Vanhook of Crazicutz Barbershop in Burlington, North Carolina seconds the importance of building community relationships, here's what he told us his shop is doing to help:
"Well, my shop is different in many ways. We take an interest in the youths educational effort. Not only do we strive to stay current with the latest services for our community, but it's an atmosphere for the community to come and feel comfortable."
Key Takeaway: Being involved in your community has a positive effect on everyone.
5. Set the perfect vibe
View this post on Instagram
View this post on Instagram
Located in Metchosin on Vancouver Island, Red Beard Barber is owned by Matt Priestly. Matt prides himself on being devoted to helping his clients walk out of his shop feeling more confident than they did walking in. At Red Beard Barber, Matt said:
"Besides the automated booking app we use, it's an extremely traditional style shop. White smocks, straight razor shaves with handmade lathers brushed on and lots and lots of hot towels.
We still do all the modern styles, but keep the atmosphere and vibe very old school. Clients can partake in a whiskey or a beer with their cut on Fridays and Saturdays, so those book up the fastest. It's a small shop, so people feel very comfortable and that leads to incredible conversation."
Takeaway: Don't be afraid to mix old world charm/tradition with modern styles and technology.
6. Unique Location
View this post on Instagram
View this post on Instagram
Originally from Akron, Ohio, Knavia set up her shop in Inglewood, California in 2013. Knavia has been a licensed professional barber for the past 11 years with a passion for men's grooming that began when she was a teen. Her shop, Knavia's Kuts is still a blossoming business with amazing clientele that she started in a location that sets her apart:
"I'm located inside of an office building where I remodeled my room and turned it into my own personal barber suite!"
Takeaway: Think outside the box when searching for a location for your shop
7. Take pride in your work
View this post on Instagram
View this post on Instagram
Farzad Salehi has been a barber for 30 years, and since opening its doors in 2006, Farzad's Barber Shop has become the neighborhood shop in Yaletown, Vancouver, BC. Farzad offers old school to ultra modern styles, in a space that's warm, relaxed and makes everyone feel welcome. He has a very personal take on what it means to be successful as a barber shop:
"We love our little shop and take a lot of pride into maintaining and keeping it spotless, we have never felt that our shop is apart from anyone else's shop, we love what we do, go to work excited every day and go home excited at the end of the day…..We are happy to be the neighborhood barbershop for the last 13 years!"
Takeaway: Stay passionate, be humble and take pride in your work.
And, there you have it.
9 successful barber shops have shared the different ways they're able to keep their books full using their unique strengths.
So, let's do a recap:
7 ways barber shops have carved out a spot for themselves in the community:
Focus on the Details
Go above and beyond
Give your clients hassle-free booking options
Foster Community Relationships
Set the perfect atmosphere/vibe
Unique location
Take pride in your work
What's the one way your barbershop sets itself apart from the rest?
Now it's your turn. Let us know in the comments how your barber shop is taking your most exceptional quality and using it to grow your waiting list!