How to Decrease Salon Staff Turnover
It happened again. After a year, thousands in investment, and countless hours of personal time, your "dedicated team player" has handed in her notice. "I'm following my dream of opening a salon!" As you try to hide your disappointment watching your staff turnover again, you congratulate her for chasing her passion.
Meanwhile, on the inside, you're silently screaming and wondering what you keep missing? If the average lifespan of employment is now 3 to 5 years in the hair industry, how are you supposed to build a thriving business when you're constantly in rebuild mode?
It's time to check out our top tips to help you stop staff from searching for greener pastures and instead, invest in your business. Then we'll dive into how Gen Z is turning the salon and barber culture on its head and how you can be ready.
So, sit back, grab a coffee and let's dive in. Here are 11 ways to reduce staff turnover at your salon & barbershop: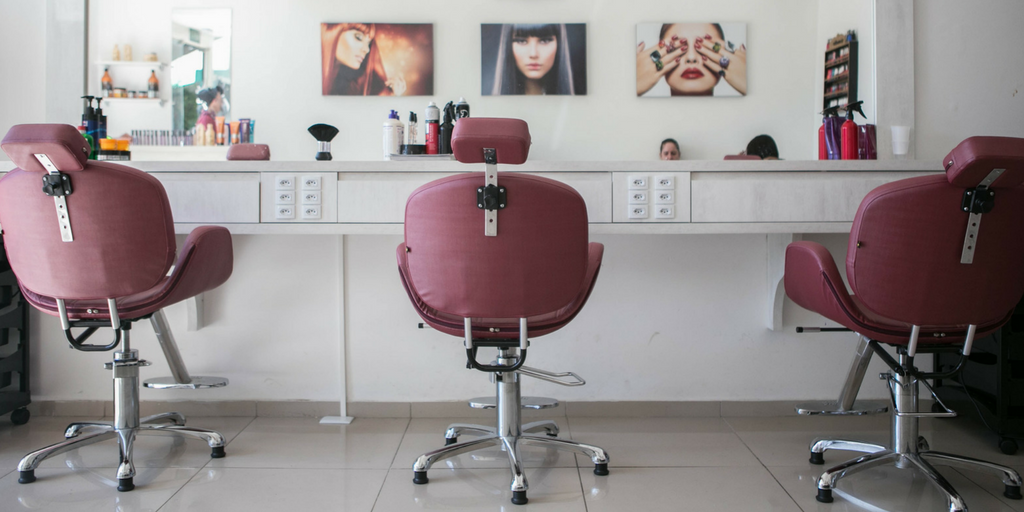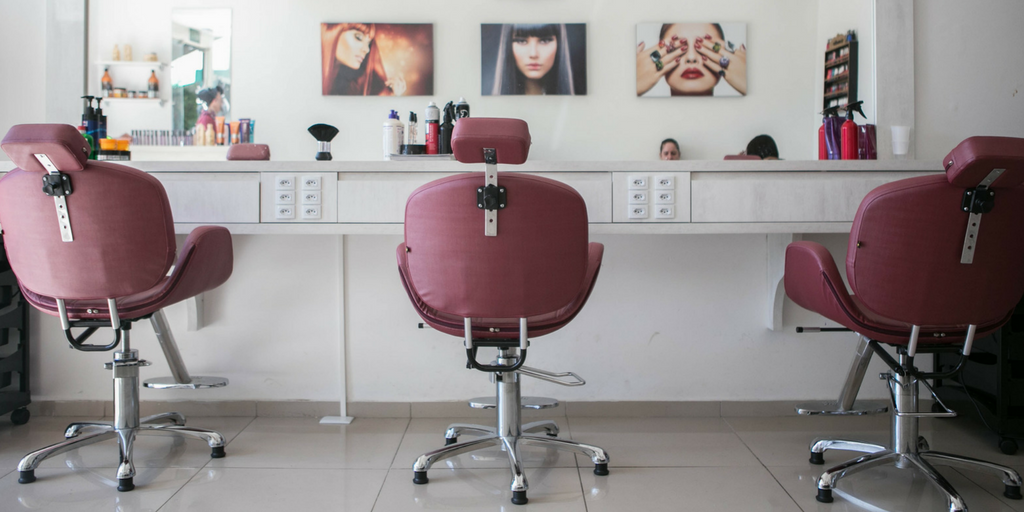 1. Create an engaging work environment
It's time to create an open dialogue between everyone that works in your shop, from the top down and everywhere between.
Each of your employees needs to feel that they can resolve any conflicts without resorting to gossip, heated arguments or child's play. One of the greatest reasons for employee turnover and unhappiness in the salon and barbershop is "backroom banter". Creating an engaging environment encourages your employees to take part in the mature culture that you demand.
2. Establish your mission, values and core philosophy
Understanding and documenting your shop's mission, values, and core philosophy before you hire employees is key.
Once you've nailed your purpose you'll be able to post it to your website and use it during your face to face interviews. This gives you a great starting point when discussing your business and expectations of character and values. A fabulous jumping off point to determine your right fit!
Related → How to Build a Business that Stands Out (and Thrives)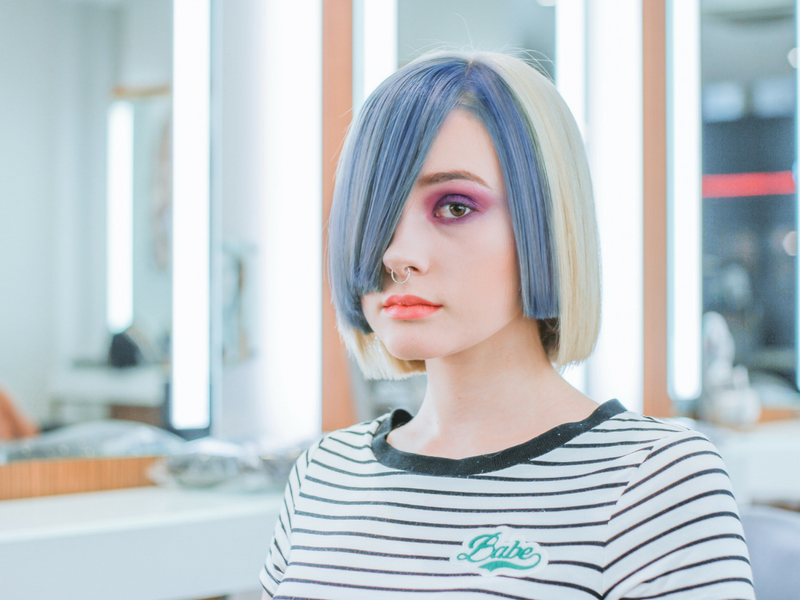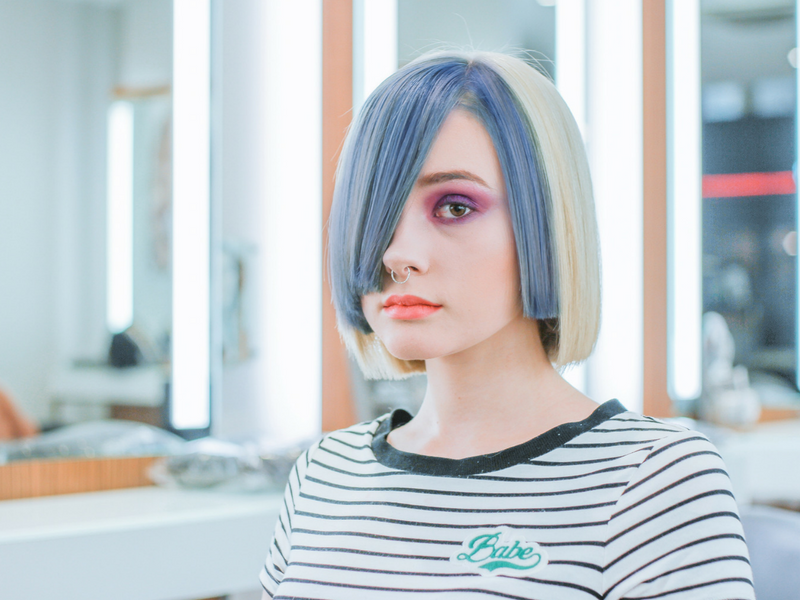 3. Set clear expectations
You can begin setting expectations the moment that first interview begins, and then continue to expand each day afterward.
These expectations should cover everything from client care to grooming and attendance. Many of these topics will be fluid as your business grows and changes.
4. Be transparent

Establishing trust via transparency about your business is one of the keys avoiding staff turnover.
When your team feels as though they're in the dark, they're less likely to stay loyal to your business. Lack of knowledge on how the business is performing, client satisfaction and job KPI's are all key pieces of information your team needs to know.
The easiest way to share this is through regular one-on-one or team meetings. The more invested your team becomes the more they'll work towards the common goal of your success.
5. Schedule regular staff meetings

Staff meetings are a fantastic opportunity to get everyone together and begin an open dialogue. Keep the environment positive and welcoming with food, praise, and discussion. This is also a great time to roll out challenges or incentives for your team.
As a salon or barbershop owner if you aren't meeting regularly it's easy for issues to fester leading to a turnover or the dreaded walkout. If you're checking in on a regular basis you're able to re-evaluate goals, performance, and satisfaction level. This way you can make sure you're on the same page for each step of the journey.
Make sure to have a mix of group staff meetings and one-on-ones. Each gives you a different way to check in on the "pulse" of the shop. As an owner, you may not be privy to the "backroom banter", so these meetings can be an eye-opener!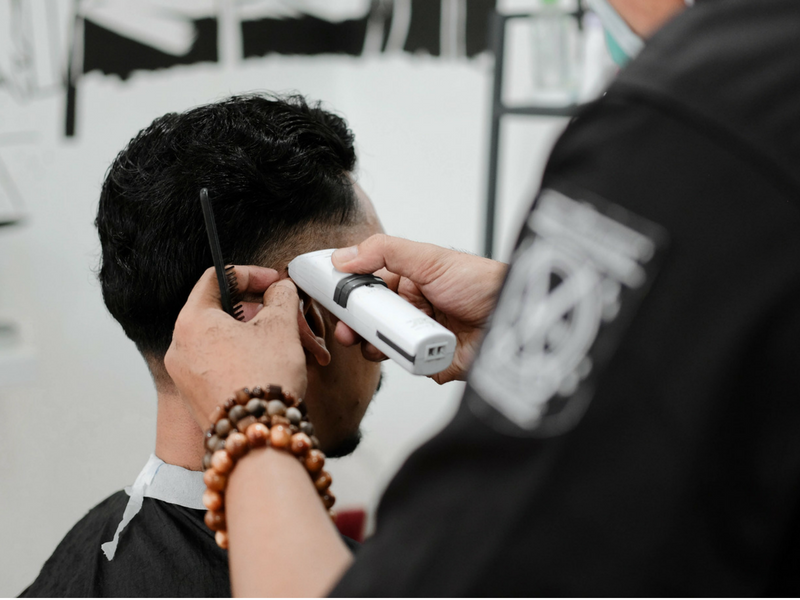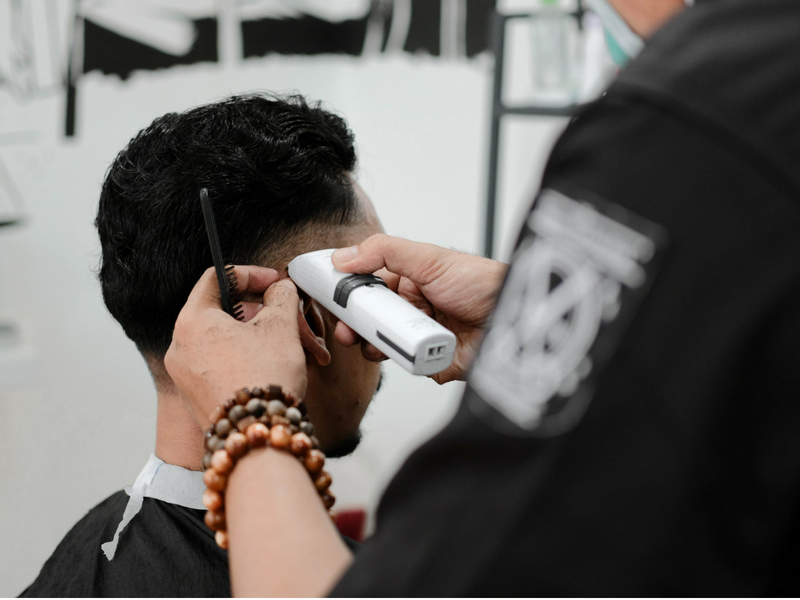 6. Set your shop team up for success

Setting a clear career path for each member of your salon and barber team is imperative when it comes to sidestepping the perils of staff turnover.
Today's generation (be it Millennial or Gen Z) is looking for movement as quickly as possible. As a shop owner, it's up to you to show them you're on board to help them meet their targets. Regular meetings and recognition for a job well done are key.
Related → How Successful Barbershops Get Booked Solid
7. Make well-being priority #1

As a service-based industry, your clients' happiness is of utmost concern. But when your team is unhappy and stressed it's often felt throughout the salon.
It's time to put your staff well-being as a top priority. With access to training, regular feedback, and a supportive working environment, you'll be able to address concerns before they turn into unsolvable problems.
8. Offer incentives & recognition
Although it may seem that employment is reward enough, incentives act as a challenge for teams to perform at a higher level.
This could be as simple as a "client booking competition" or more complex like an "IG #bestbalayage" among your up and coming colorists.
As for recognition, don't overlook the benefit that a simple "thank you" or email shout-out for a job well done. Taking a few moments to acknowledge the hard work your team puts in will result in less turnover as your stylists see how much you value them.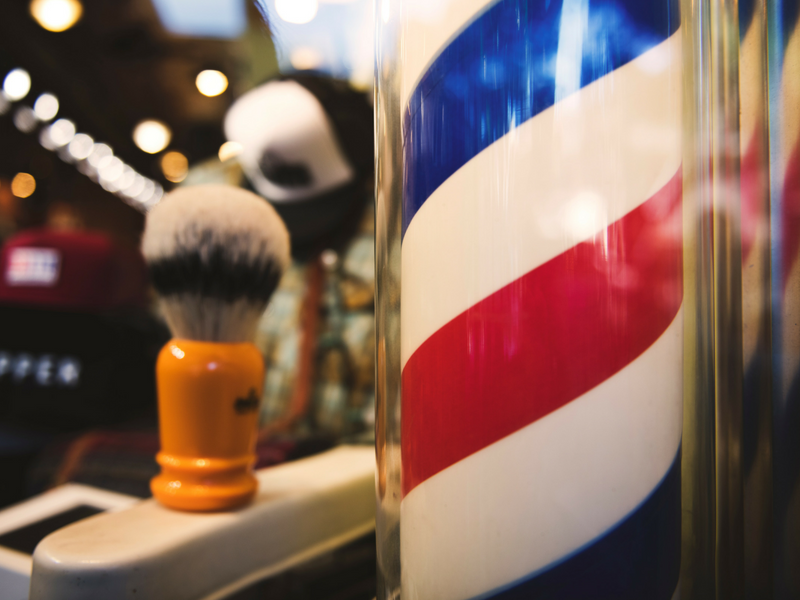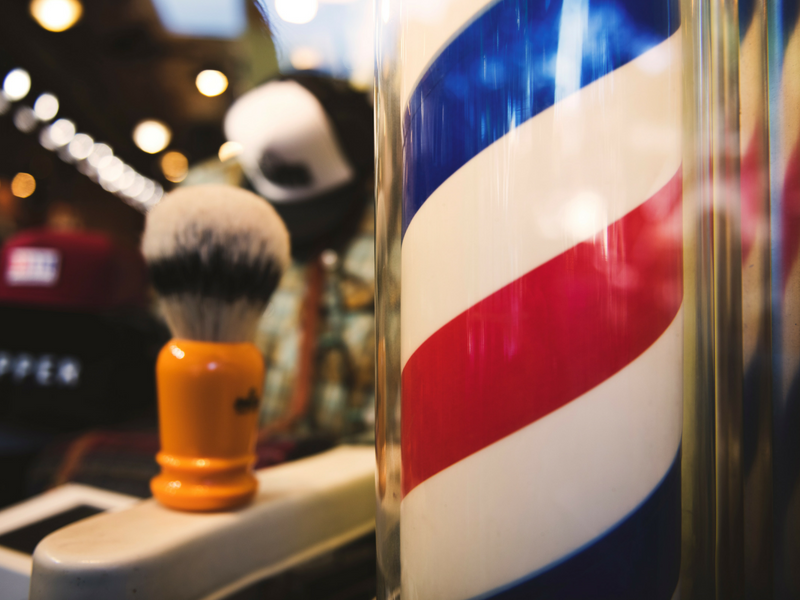 9. Invest in educating your team
As your salon or barber team sticks with you over time, it's important to invest in them through education and training.
This will benefit you, your clients and your stylists. They'll see you're willing to invest in them as professionals and you'll have talent on the cutting edge of the industry.
10. Equality in the workplace

Demanding and enforcing equality within the workplace is another key to maintaining staff retention.
When shop culture devolves, often equality is the first to go. Managers and top stylists are perceived as being treated as "special" and those feeling "less than" begin to leave. You can nip this in the bud by maintaining an open dialogue and holding regular meetings (are you seeing the pattern here?) to discuss any issues involving feelings of favoritism or inequality in the workplace.
11. Accelerated training
Set your new talent up for success by integrating them into your team in all matters of speaking.
Train them for client interactions, employee to employee collaborating as well as skills-based training. If it's possible, try and speed along the actual "training" process. According to Heath Smith, co-owner of Ruiz Salons:
"Nobody is going to sit around for a two-year internship. We found key parts of training we can double up on in our classes each week. The goal is to look for opportunities to shrink the timing (adding trainers, classes, etc.)."

Do you need to change your culture to avoid staff turnover with Gen Z?
First, who is Gen Z? Well, they're the generation that was born between 1993-2011. Just after the generation we can't seem to stop talking about – Millennials.
Gen Z is:
technology native
aspires to be entrepreneurs
collaborative
more productive working in a solo workspace
As the generation raised by parents hit by the 2008 "depression", they value financial security over creativity and are working for rewards and career advancements.
They view their first job as a stepping stone and most will have 10 job changes from age 18 to 34 – whoa.
Studies have shown that less than half of Millennials and members of Gen Z feel connected to their jobs, resulting in more than 40% saying they'd make a change if another opportunity arose.
So, the question is – what's the trick to avoid staff turnover for Generation Z? Here are 7 ways to keep Gen Z at your salon & barbershop:
1. Motivate Gen Z to grow with you instead of leaving to pursue entrepreneurship

Start to focus on developing a culture and team mantra that will tie Gen Z to your business. Motivate them to grow with you instead of leaving to start their own business.
Collaboration is very important to Gen Z. They're looking to work with a shop that shares the same core values and purpose so they're able to easily collaborate and work with them. According to Jim Link, chief human resources officer at Randstad North America:
"Gen Z named 'co-workers who like to collaborate' as being the type of worker who would help them do their best work, second only to co-workers who work as hard as they do. Companies seeking to be an employer of choice must leverage the collaborative revolution taking place and provide the technology, tools, and processes that facilitate and encourage it."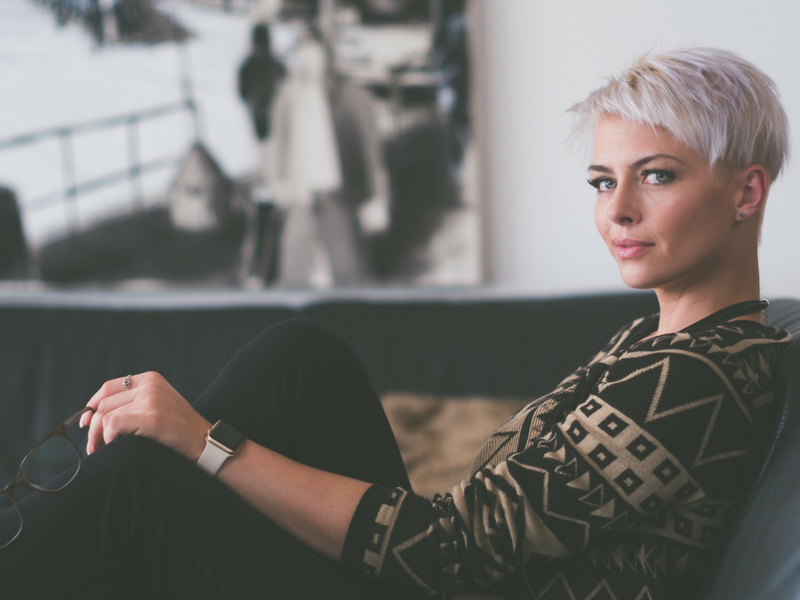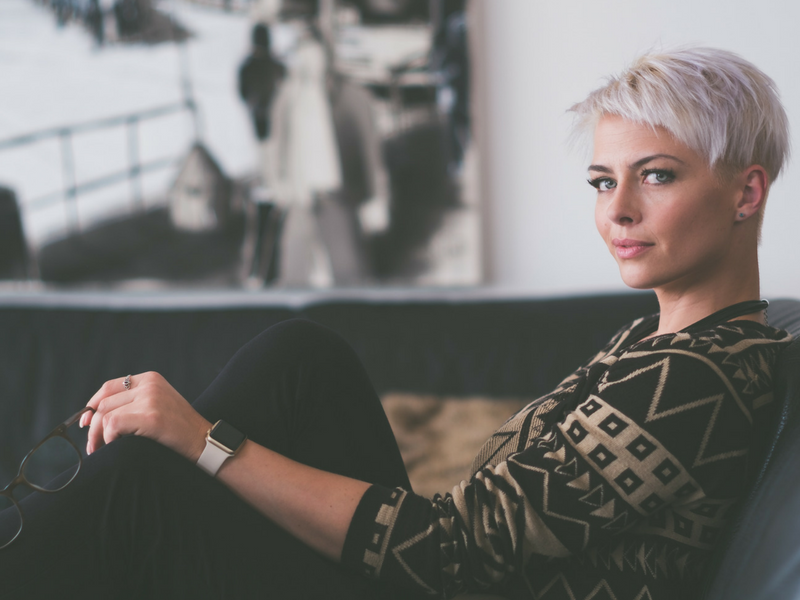 2. Career advancement
Providing opportunities for career advancement – whether horizontal or vertical – is key to keeping their engagement and connection to your business. As a generation that will be creating entrepreneurial opportunities for themselves, you'll need to provide a pathway to change and growth within your business.
3. Financial stability
While 84% of Generation Z workers say that they'd like to follow a purpose and work for a company in which they believe, financial security has greater relevance. A competitive wage, benefits or financial rewards that provide security are going to attract and keep talent.
4. Technology
Bringing new technologies into training and communications will help increase productivity with Gen Z. And also keep their heads out of their phones.
Most of this generation doesn't want to spend more than 10 minutes a day doing a deep dive into business updates or new training. This gives you a prime opportunity to introduce new apps like BookedIN's online scheduling app. You can save your salon or barbershop time and take away the frustration a client book would bring to an entire generation.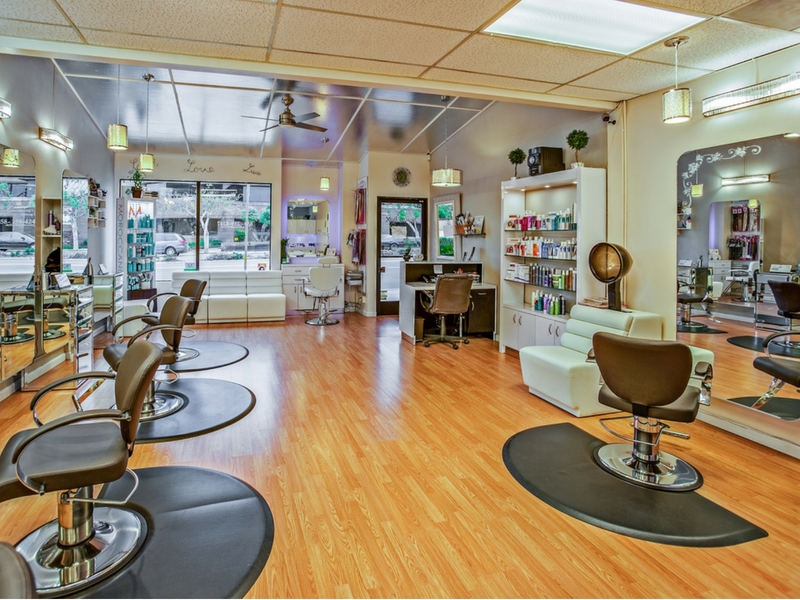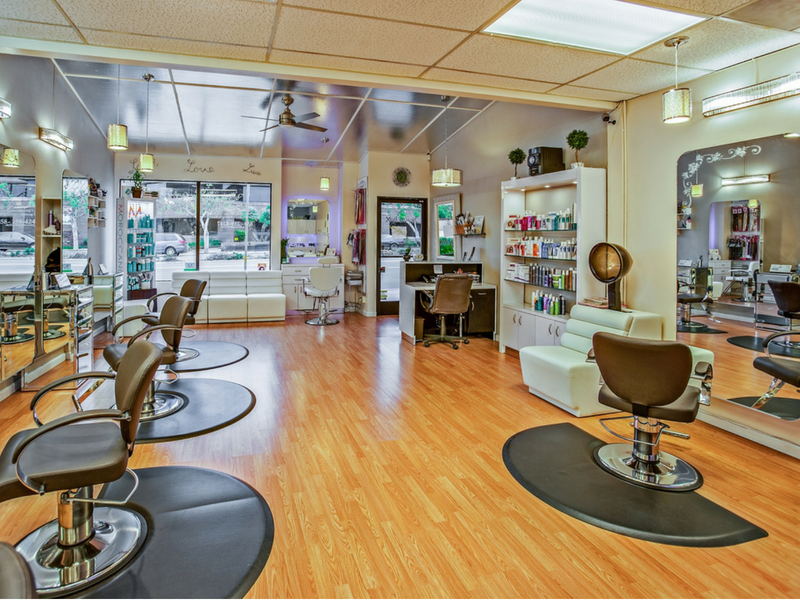 5. Management training
You can help your current talent reach their full potential by developing updated training programs. Gen Z is constantly looking to add new skills to their toolbox. This also increases your face-to-face time with your staff who will insist on feedback and guidance.
6. Work/life balance
A salon and barbershop with an appealing company culture, greater balance, and modern workspaces will be a draw for Gen Z. The #1 concern for this generation is stress, which left untreated leads to decreased productivity and turnover.
Being able to implement balance through flexible schedules, touch-base meetings, and a supportive environment will win over young stylists and barbers.
7. Create the event

The last two generations have moved from craving ownership of material belongings to living for experiences. This is a great opportunity to incorporate fun events into your training, rewards and as incentives.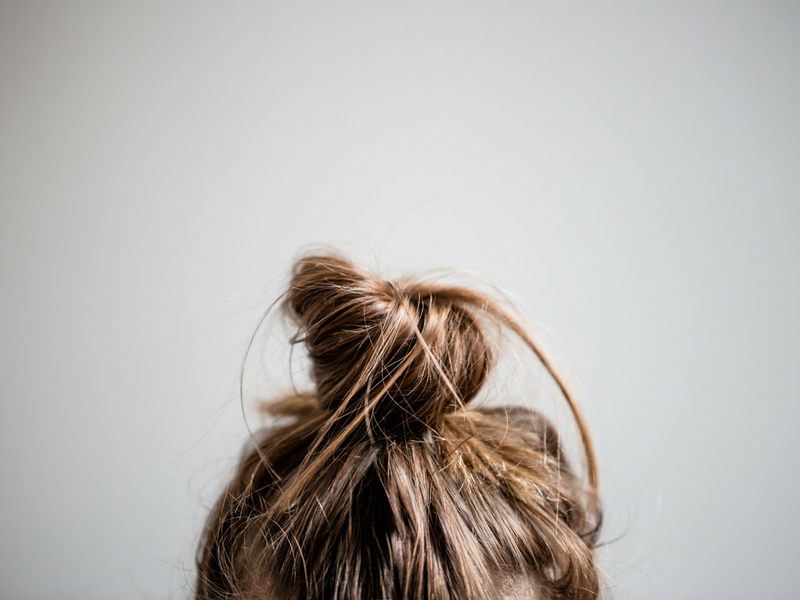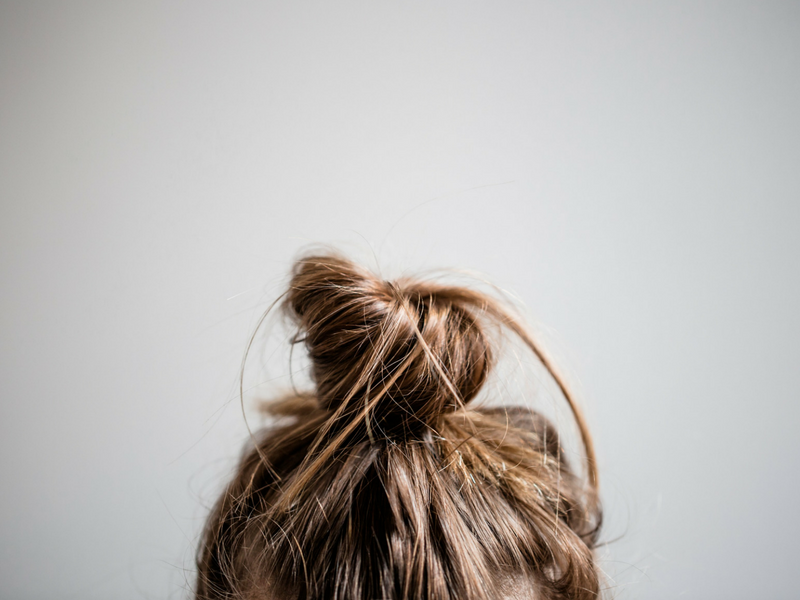 Final Words on Staff Turnover
As salons and barbershops welcome a generation of new staff that focus on entrepreneurial growth, financial stability, and technological advancement, it's time to re-evaluate staff turnover strategies and company culture. Let's embrace rather than ignore the changing times to keep your talent and your business thriving. Try our online appointment scheduling for salons risk free today!