Keeping your Account Secure with Two-step Verification (2sv)
These days, you can never be too careful with your online data. Scam artists, hackers, online trolls. The benefits of using the online world does not come without its risks. Security should always be top of mind.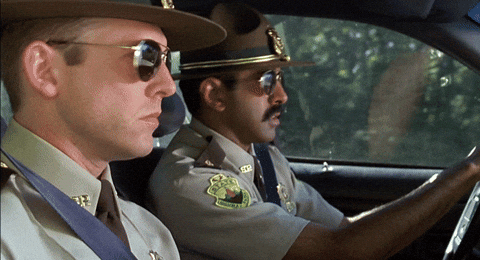 Account security is a top priority for you and your clients, we know this. That's why we have a development team dedicated to the highest standards of security with features to ensure your account is always safe. Not only do we feature encrypted SSL security blocking any unwanted people from viewing your data, we have also recently implemented a Two-Step Verification security process, to help further protect your account.
Two Step Verification is a widely used security process ensuring the validation of your identity to prevent unknown people from accessing your calendars. You may notice that when you sign in to your Bookedin account, you will be prompted to provide a code sent to your bookedin email address. This is to ensure that is in fact "You" accessing the account and not someone else. 
Two-Step Verification Process
Log in to your Bookedin account as you normally would and wait for the prompt screen to appear asking you to enter a 6-digit verification code that was emailed to your Bookedin account.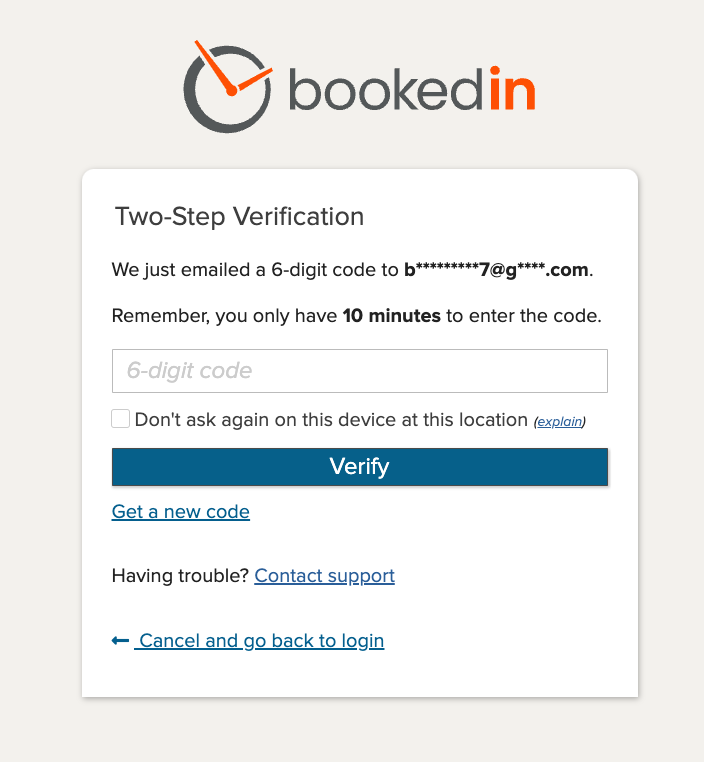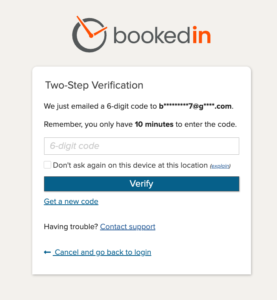 2. Locate the email in your inbox. Once you open it you will see a 6 digit code bolded in the center of the page.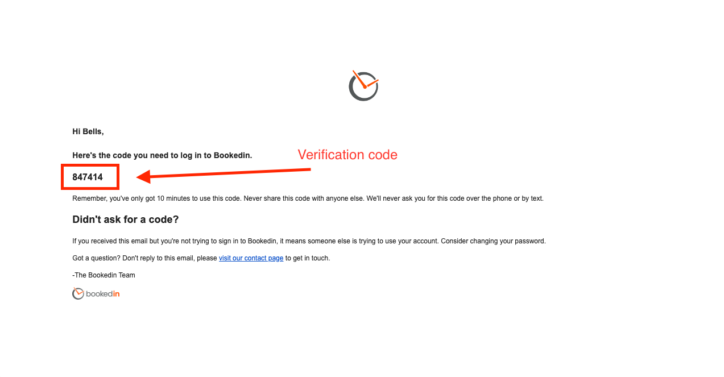 3. Copy the code from the email body and paste it into the blank code field in your Bookedin account. Click "verify" and you will be logged in to your Bookedin account.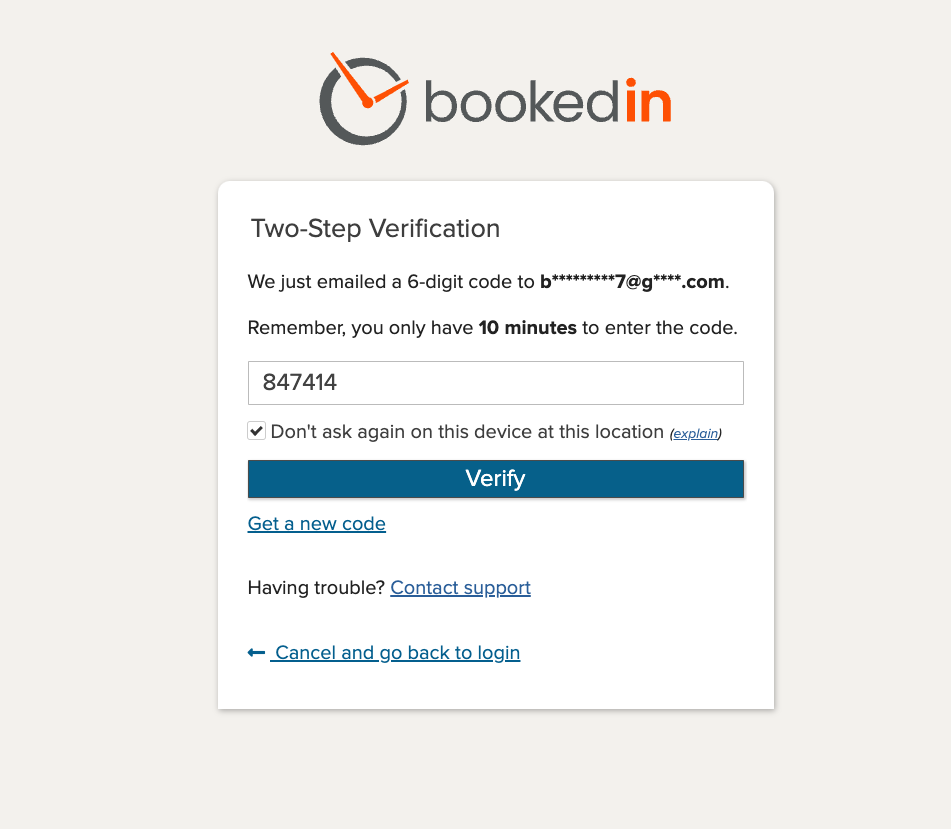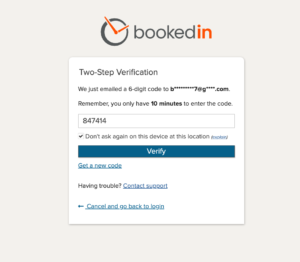 You will be prompted to repeat this process every time OR you can select the box asking not to verify devices from that location again. Two-step verification will automatically be switched on upon accessing your account, however, should you ever want to switch it off, you can do so by following the steps here. 
If you ever need any additional assistance with your account or have any questions about security, you can always contact us.
Stay safe out there!