Take a Leap of Faith for Work-Life Balance
The story of a Vancouver single mom who reinvented her life and career. She went from being an unhappy stress-case working at a law firm, to the freedom and balance of owning her own microblading business, Brow Beauty by Mel.
Melissa Chang is about to leave her microblading clinic to pick up her daughter from school and is remembering all the times she used to have to rely on after-school programs and fight through rush hour traffic. In her old life, working as a paralegal in Vancouver, BC, Canada, Melissa used to be quite unhappy with her work/life balance situation.
"With a 9-5 job, my challenge always was that I'm a single parent. I was always trying to juggle dropping my kid off, picking her up, working in the constraints of those hours. Commuting downtown and rushing from work to after-school care programs. Daycare was even more difficult."
For Melissa, the rigid hours, and stuffy corporate environment was not a family friendly situation. There was nothing personal about the corporate world. You would just put your head down and do your work. She describes the people from that era of her life as positive, but the environment itself was cause for years of unhappiness. From 2007 – 2015 she worked in the law industry, and for years she dreamed of being able to quit.
A leap of faith
The idea of starting her own business took time to fully unfold. Melissa spent many years thinking and dreaming about doing something else, and admits the thought of it was very scary. She found it hard to get motivated to make a change, as she was incredibly busy with her paralegal job and family life. But the unhappiness lingered and she knew in the back of her mind she wanted to do something else.
In 2015, Melissa decided to make a clean break. She left her job without even knowing what would happen next. But she explained the decision was so clear, "I just thought you know what, enough is enough. I just need to take a leap of faith and just do something else."
Melissa had been juggling so many things, so didn't have her new business set up yet, or know what would come next, but she knew she just had to get out. "When you're unhappy it's hard to get motivated. But when you're in a good place and happy you are so motivated and so much easier to think of ideas and get a lot of work done," Melissa says.
Related → Stop Worrying About Growth And Start Living Your Life
The big idea & microblading training
The idea for her business first took root 15 years earlier when Melissa first got her own eyebrows done. She got permanent makeup or "powder brows" done (microblading wasn't around yet) and she was thrilled with how it turned out. At the time it was a fairly new beauty service, but it left a spark in her mind.  "I just love it, and I was thinking this is something I love that I believe in. I just think other people will really get on board with this too," Melissa says. She found a passion and belief in the service and saw an opportunity for herself in a new market.
With her newfound freedom after leaving her job, she decided to dive into getting certified in microblading. She began by researching different training schools and took the first steps of her new career path. Melissa flew to Toronto to get certified at the Micro-Pigmentation Centre. After that, she took the Phi Brows certification and other training courses.


Building up her clientele
Getting her business going was a gradual process and Melissa explains she began by starting very small. "I was charging almost nothing to get experience. I would let people know that I'm brand new. I wanted to be completely transparent about that. It was so nerve-wracking, but I was just really honest with people."
In the evenings she was constantly practicing constantly on a latex pad, she was determined to hone her new skills as a microblading artist. From there she built up her business as what she describes as a slow evolution. Getting clients, getting word of mouth, then investing in Google Adwords, marketing, and learning how to run her own business.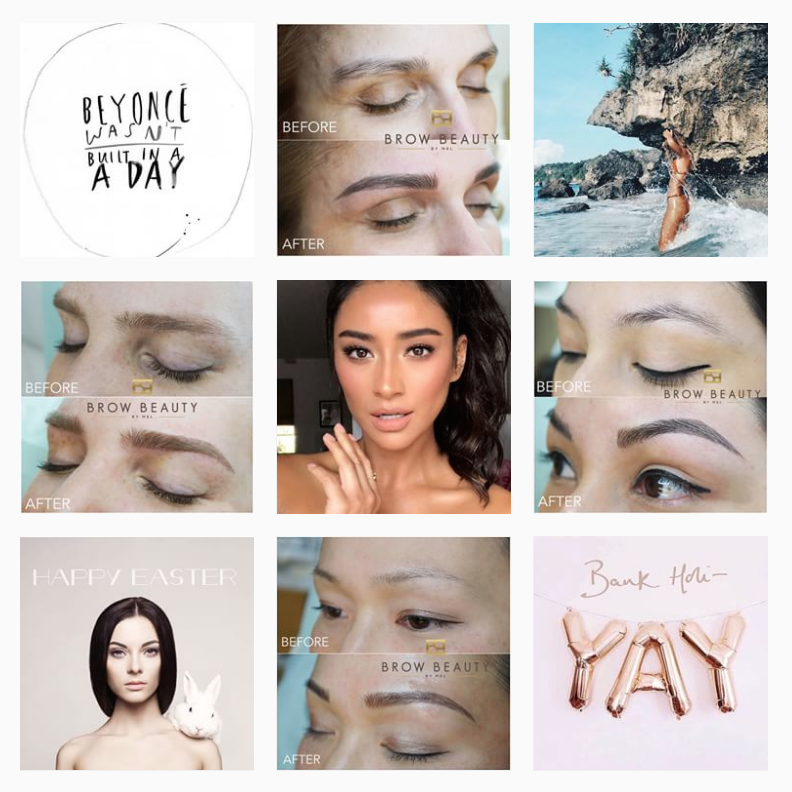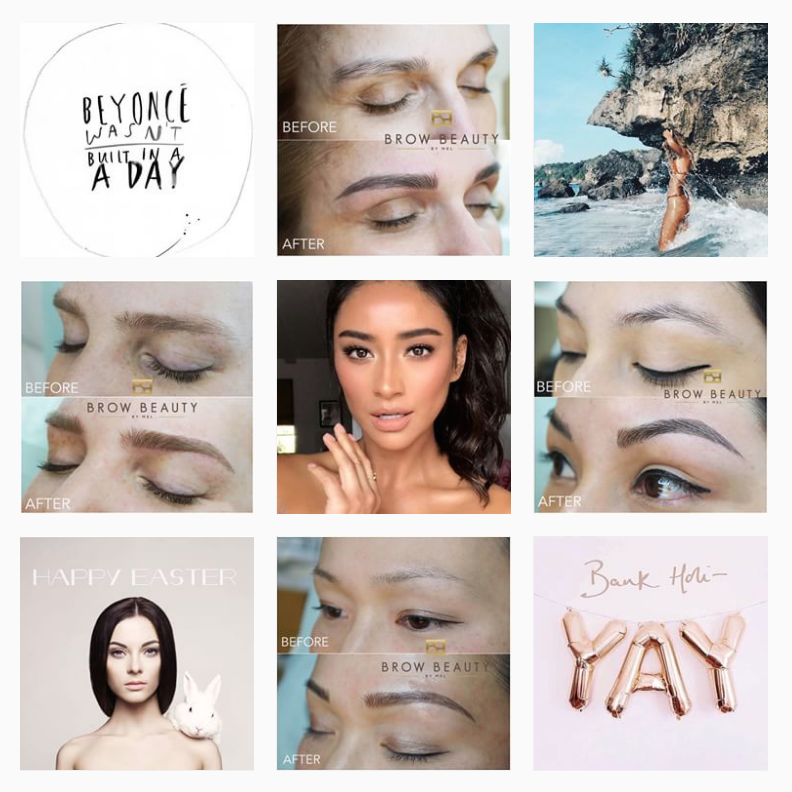 The road to financial stability
Everyone has heard of the scary statistics about new businesses, and how many of them fail in the first year. For Melissa, she conquered this phase and says it took her approximately two years to get enough clients to feel comfortable. In her first year, things began to pick up and she felt like she was starting to make money, but not hitting the goals just yet. She explained, "After two years, you're better at what you do and getting a grasp of how to run your business. The things that work and things that don't."
"For me, it was a lot of spreadsheets. I love spreadsheets," Melissa laughs. "I never thought I would say that again that comes from me working in a law firm. I used to hate spreadsheets but now I'm all about it. I love listening to finance podcasts during workouts," she says joking that it was more something her dad would listen to.
We didn't ask exactly how much money Melissa is making now, but we asked her if she is happy with her income as a microblading artist, and she replied an excited "Yes!" She says, "Now I'm doing way better than I ever was before."
Today Melissa is at the point where all of her hard work is paying off, and she's seeing the return on it. Compared to a traditional salary job, working for yourself is much different. The more work you put in, the more you get back. You don't always see that working for someone else.
Related → The 10 Commandments of Creating a Business You Love
The struggle is real, but persevere and focus your energy
Sometimes frustration would creep in. At times Melissa would wonder, "when am I going to make enough money?" She even recalls times where she considered going out there and just getting a "normal" job. Pondering the idea of working part-time on one side, and also part-time on her business. She says there is no way to know when exactly you'll be making enough money.
"In my mind, I was like no, you just have to persevere," she told herself. "This is what you want to do so there's no point in putting your energy into something else."
Speaking about her business her voice lights up with a sparkling quality, and you can tell that Melissa is in love with her new lifestyle and running her own business. "I feel so strongly about whatever you focus on and what you put your energy into. But you definitely do doubt yourself at times," Melissa says.
"Whenever I was feeling doubtful, I would say to myself just look at ONE person who was successful at this. If they can do it, then I can too. That's what I keep telling myself. If there is even one person out there doing this and is really successful, then there's no reason why I can't do it."
Comparing her new life vs. her old one
Looking at her new career, and comparing it to her old life, without a doubt, Melissa says today things are so much better. In the end, for her it's not even about the money. Her most valued part about going out on her own is the freedom and flexibility she could never have while working in the corporate world.
"Now I am able to totally work around what's going on in my life with my daughter. I remember days when she would have a performance at school or a field trip and I couldn't get a day off. But now I can totally work my hours around that," says Melissa.
"I love what I do. I meet so many great people every day and they're always happy. I don't even think at this point about the money, I think every day I'm leaving work and I'm not stressed out and I'm not in a bad mood. I usually just had spent three hours with an amazing person telling me about their life getting to know them and they leave and they're so happy."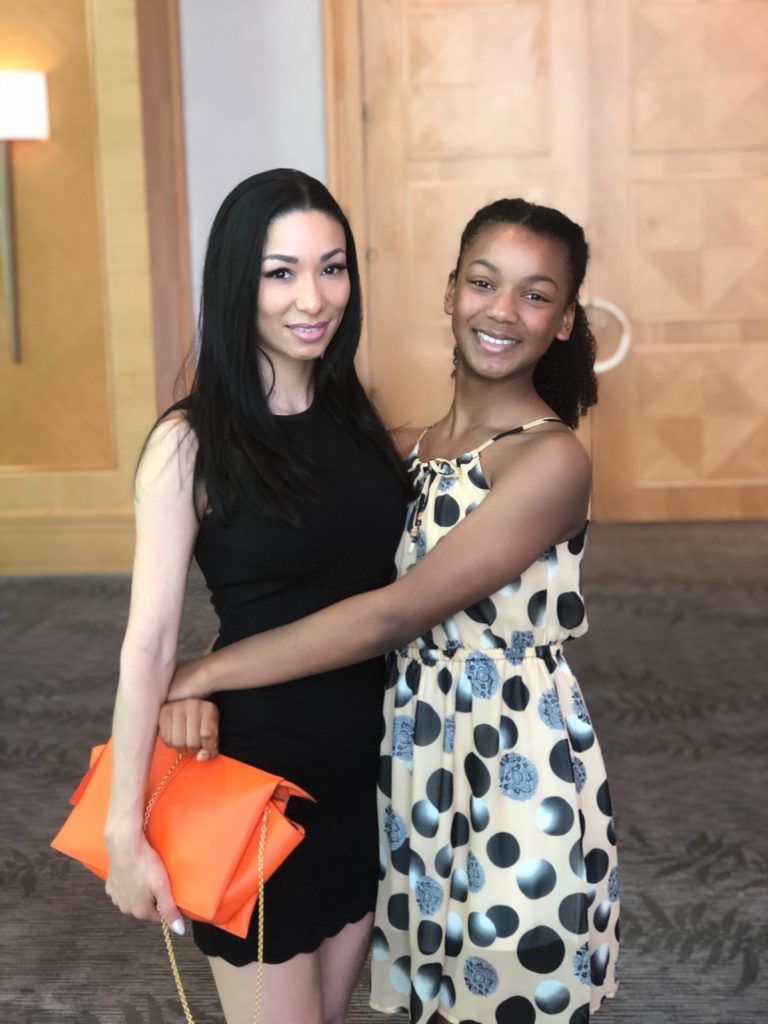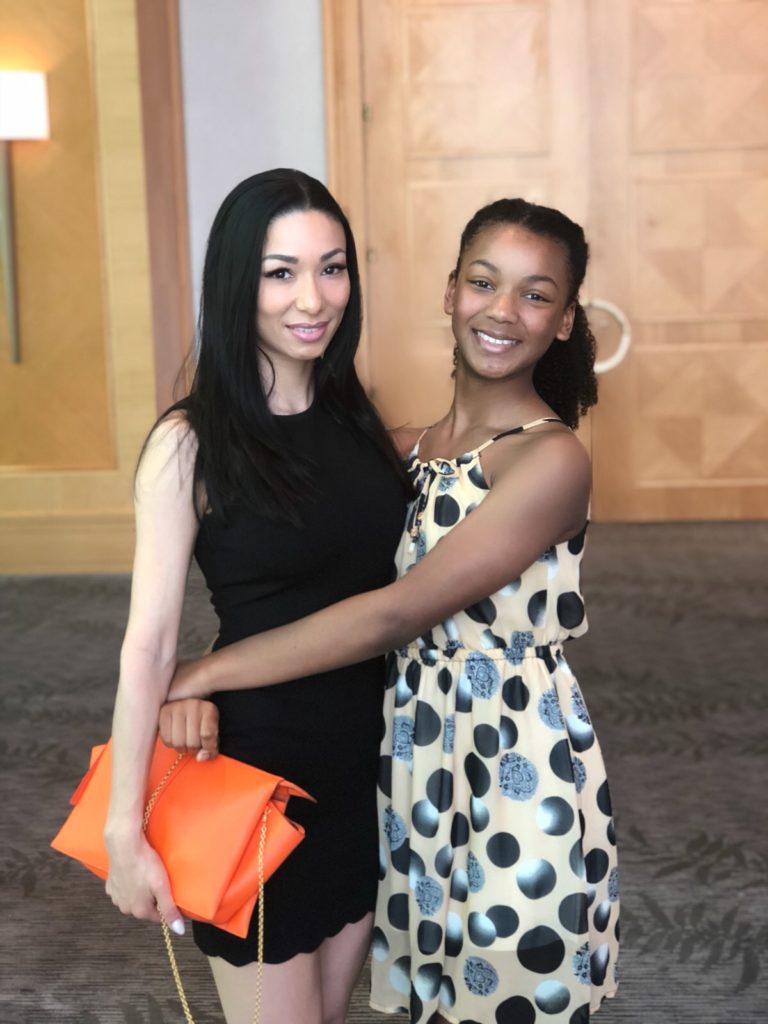 Follow Melissa on Instagram: @browbeautybymel
Browse Melissa's services: browbeautybymel.com
Book an appointment: directory.bookedin.com/brow-beauty-by-mel
Thousands of tattoo shops, hair salons, barbershops & beauty professionals around the world trust BookedIN for their appointment scheduling.