New monthly calendar
Easier Appointment Scheduling for Clients
Now your clients can quickly scan through availability or find an open date on the new monthly calendar. No more empty days!
So, go on… check it out and let us know what you think. We'd love to get your feedback.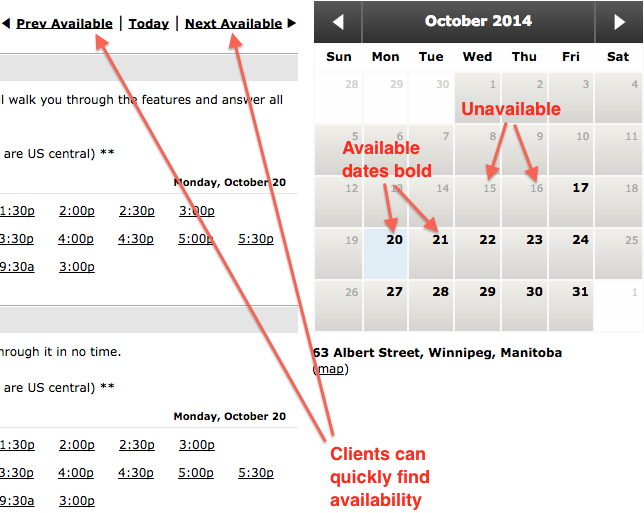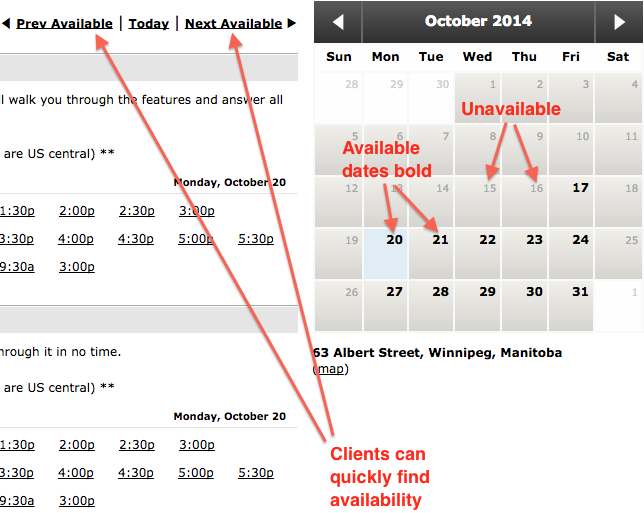 Tip: after signing in, click the "Business Webpage" link at the top of your screen to view the new monthly calendar (note, you must have at least one public service and one public resource enabled to see calendar).