Pounding the pavement leads to spa success
When most people think of making a career change, they assume that means moving from a cubicle to a corner office. For Suzette Sandrin of Heaven on Earth Spa in Kelowna, BC it meant moving from the hospital to the hospitality business.
"People weren't always glad to be at the hospital, but they were always happy to be at the spa." she said, referring to her customers.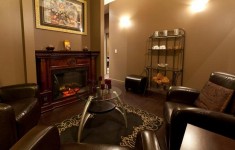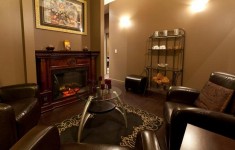 If that sounds like a bigger change than most people make, it's because it was. Suzette left behind an 18-year career as a nurse to move to Kelowna – with two teenage boys in tow – and buy Heaven on Earth Spa in 2003. She didn't have much business experience, and her husband initially had to stay behind for professional reasons, but she figured things out quickly. It didn't take long before she was managing 13 staff members, had line-ups out the door and was turning away 30 – 40 call per day.
Pounding the Pavement
Suzette did it all the old-fashioned way; by pounding the pavement and building a community. As soon as she landed in Kelowna she sought out local breakfast clubs – the kind where local business people meet and discuss – to help her connect with the community. She also applied some of the lessons learned in her previous career to boost business by heading into local hospitals and handing coupons to people who could use a little pampering; overworked nurses.
Hooking into Tourism
Suzette learned quickly that tourism was what made Kelowna tick. With a population that nearly doubled in the summer, she decided to reach out to local hotels. After a lot of legwork and a some financial investment, Heaven on Earth became the go-to spa for four premiere hotels in the Kelowna. Her spa was listed in the room directories and recommended whenever someone needed a massage. She also made sure her promo material was in the other 70 hotel lobbys in the city.
The Personal Touch
All the hotel promotions, plus a lot of pavement pounding, built Suzette a client base of 16,000. She used that database to do traditional e-mail marketing, but nothing has been as popular as good ol' fashioned birthday coupons. Suzette would print and mail them out at the beginning of each month; a little personal touch that went a long way.
"People still love to have them in their purse," she says.
Dollar Discounts
Suzette also discovered her customers prefer discounts in dollars rather than percentages, as a "$10 Off" always got more people through the door than a "%10 Off". Of course, based on the fact that Heaven on Earth's Groupon deal sold out instantly, people were always happy to save a few bucks.
After 8 years of hard work, Suzette built Heaven on Earth into one of Kelowna's most sought after spas. She recently sold the business to an ambitious set of new owners that share the same spirit and energy. They have already launched a new Facebook page with many other exciting changes sure to come. As for Suzette, she's looking forward to spending more time with her family, doing charity work and seeing where her next challenge may lie.
-Cody P.
For more information on our spa software and other useful tips, follow BookedIN on Twitter, Facebook or Google Plus.