Makes appointment booking a breeze
Makes appointment booking a breeze
Let clients book and pay for massage appointments online or via your social media profiles.
Manage your calendar, book recurring appointments, take notes, change availability and more!


"Makes my life so much easier! I like that I don't have to take the time to remind my clients everyday about their massages. Easy to enter in all my information and book appointments."
Enjoy your work day
Get work & life back into balance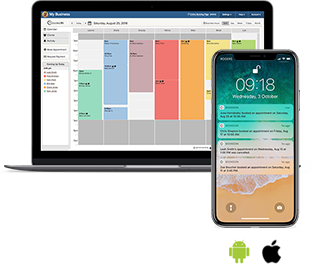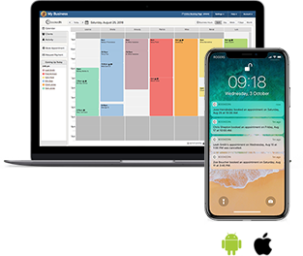 Streamline your scheduling
Automatic text & email appointment reminders for clients
Handy booking notifications for you
Easily manage your schedule anywhere you go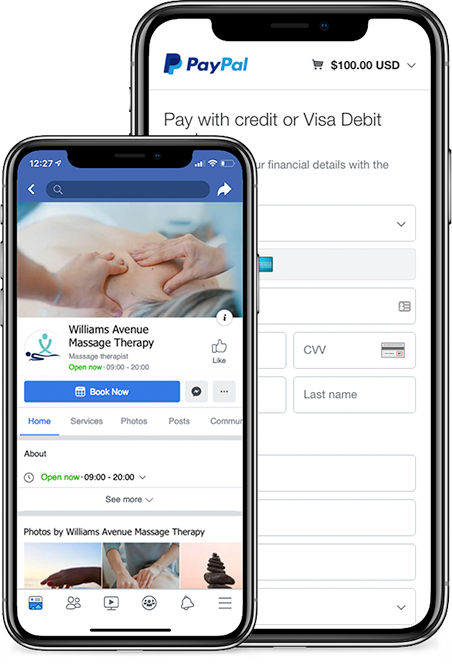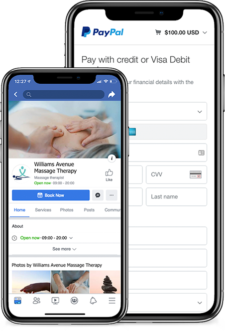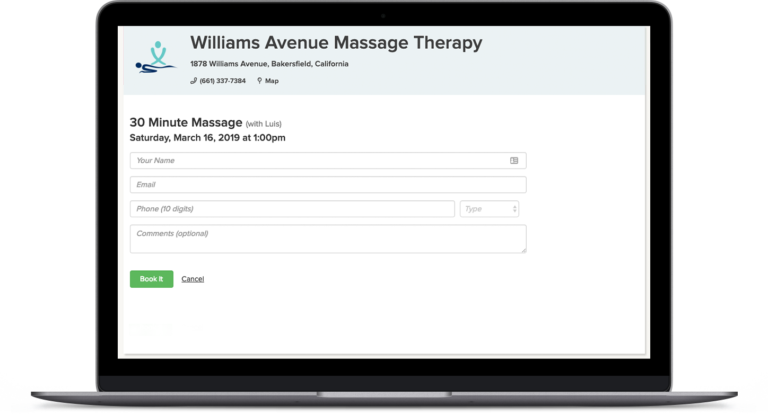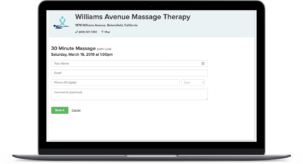 Book massage appointments online
Free online booking webpage
Collect payments online
Facebook "Book Now" button
Instagram booking link
Website integrations


★★★★
"The best part about the Bookedin system is that I am no longer attached to my phone. Clients can easily access my business booking site, they don't need a password or profile to book and it literally takes 30 seconds for them to book their own appointments! I am so pleased with how much stress this has taken off my plate."
Get your massage scheduling software up and running in a snap
30-day trial. No credit card required. The best app for massage online booking. We have the #1 massage therapy software, contact us today to see how it works!
"Paid for itself the first day"
Charles Crose, Bookedin user