Make yourself available
Do you work 9 – 5, Monday – Friday? Does anyone in your shop? Do you ever take a vacation or have to duck out for a doctor's appointment?
If you're anything like most of our customers, I'm pretty sure I know the answers to those questions. That's why I think you're going to be as excited as I am about BookedIN's new availability management features. And they come in two flavours; regular and on-the-fly!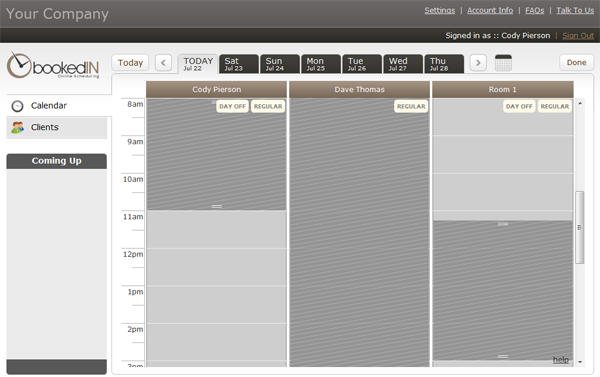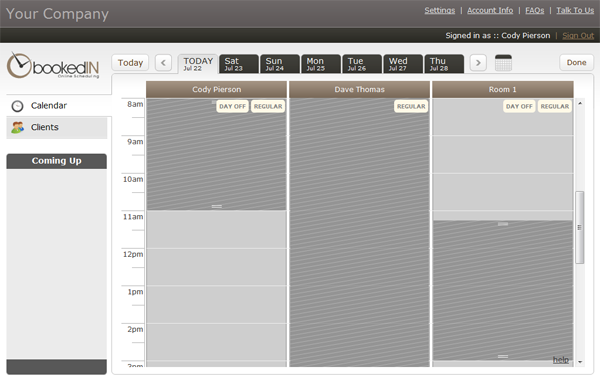 Regular availability is designed for anything that has a consistent, recurring schedule. So, if you're working pretty regular hours, just set it and forget it. You can customize the availability for every day of the week and whatever you set will apply automatically from that day forward. Of course, not everyone is lucky enough to work a regular schedule.
This is where on-the-fly availability comes in. With a click on the "Change Availability" button, which you'll find just above the calendar, you'll shift into Availability Mode. From there, you can click to create, expand or delete blocks of time. You can even change your regular availability or take the whole day off.
This feature can be used to manage the schedules for staff that don't work regular hours or resources that aren't available all the time. Got a lunch meeting or dentist's appointment? Just block off the time, instead of sticking a Post-It to the appointment scheduler and hoping for the best.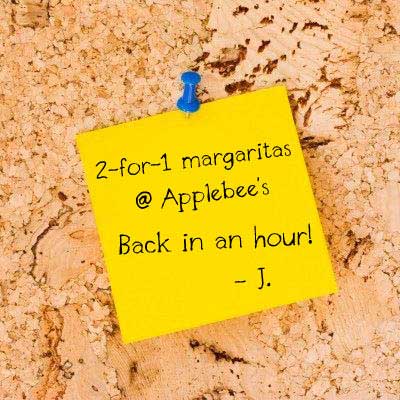 Whether this was the big feature you were waiting for from BookedIN, or this is just icing on the cake, we're really pumped to be rolling out availability management. Try it out, let us know what you think and tell us what you want next!
-Cody P.