How to Book Photo Mini Sessions Like a Pro
Photo mini sessions are fun and exciting to shoot, and according to Stacey Potter, a children's lifestyle photographer based in Boulder, Colorado, they can pay off too.
"It is a great way to bring in a large influx of money in one to two weekends (anywhere from $4,000-$10,000 for just a few days work). Think of mini sessions as a way of building a brand new clientele base." says Potter.
While this might be true, most photographers will also admit these sessions can be a stressful ordeal to organize.
Here at Bookedin, one of the most popular services we help to schedule are photo mini sessions. We've spoken with hundreds of talented photographers, and know that scheduling these quick little sessions can be a big hit!
So with all this in mind, we decided to round-up a giant list of the best mini session tips written by pro photographers from around the web.
8 tips for scheduling photo sessions:
Best time of the year to offer minis
Pricing strategies for photo mini sessions
How to set up online payment for mini photo sessions
Marketing & promotion tips for your minis
Best method for scheduling session times
Set decoration & location tips
The day of the shoot
Client follow up advice from the pros
But before we get started, just in case you're wondering…
What is a mini session?
A mini session is a very short photo session. A normal photo session can include hours of shooting, multiple locations, and 100+ photos to choose from. Minis are all about short times (15-30 min.), a small number of edited photos for the clients to choose, and a lower price.
They're extremely popular for photographers. Minis are the perfect opportunity to develop new client relationships and can eventually lead to more full sessions.
They are also very popular with clients, usually families. The prices are more affordable and can be a fast way to get professional photos for holiday cards, family announcements, or just a few great photos to share with friends.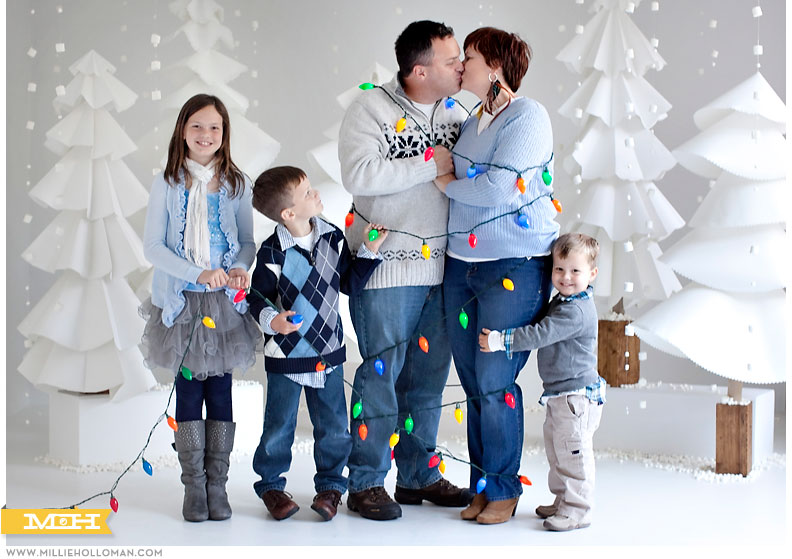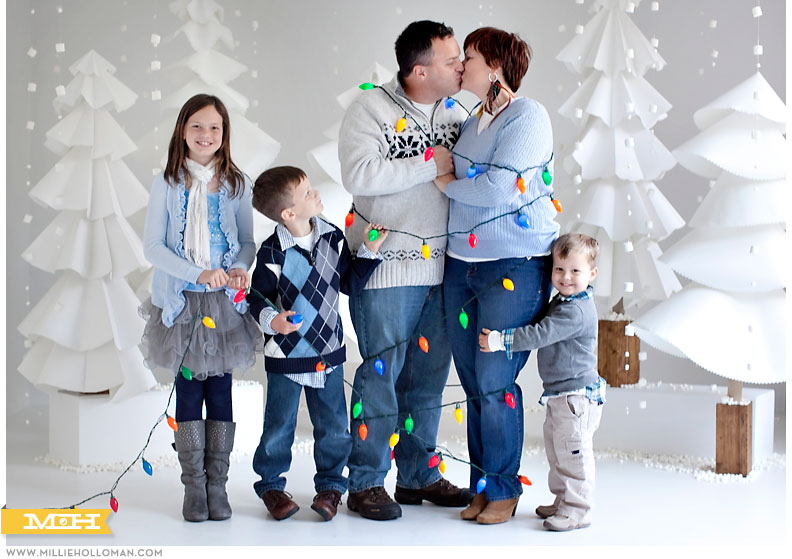 What's the best time of the year to offer minis?
Timing is everything according to Ryan Estes, a family photographer. He gives this strategic advice to help balance minis with other busy seasons:
"I see many people offering mini sessions in the spring and autumn. I understand why: the weather is beautiful, the colors pop, and many people are naturally thinking about portraits at this time of year. One problem: spring and autumn are usually a photographer's busiest times. Are you really prepared to give up a Saturday or a weekend during your busiest months to shoot sessions that may not be as lucrative as doing a few full sessions on those days? Not to mention the editing time required when you're already swamped!
A better alternative may be to schedule them when you're not as busy. During winter months, choose a holiday like Valentine's Day or Easter for which you could put together a themed shoot to draw people. Or during the summer, pick a day mid-week to offer mini sessions at the beach when families are there on vacation."
Read Ryan's full post on fotothrive.com.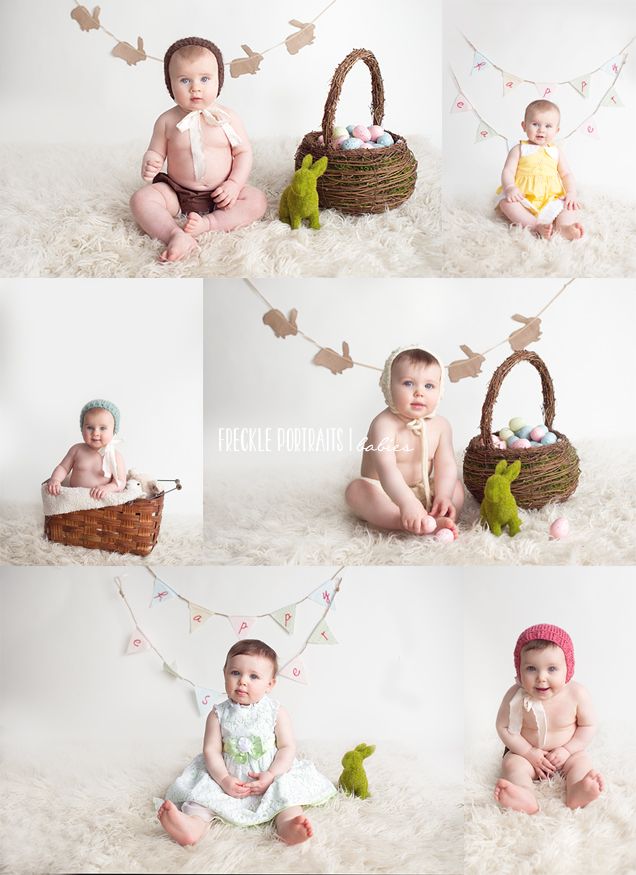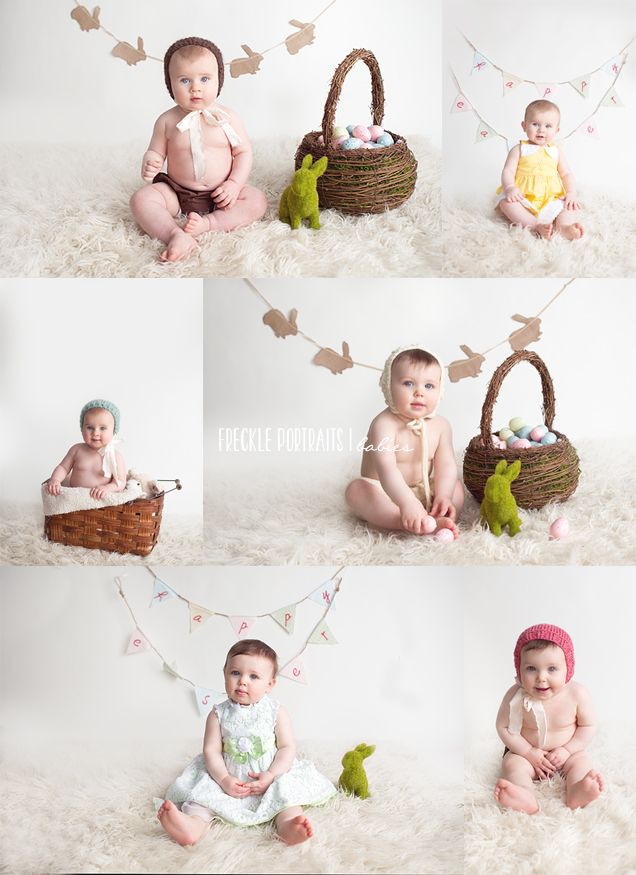 Pricing Strategies
Support your favorite charity
When doing mini sessions, some photographers decide to donate all profits to a charity or offer services free of charge. This approach is great for making a name for yourself, supporting a cause you care about and creating some great photos to showcase in your portfolio.
For example, Red Photo Co, a photographer duo based in Winnipeg, Manitoba have a soft spot for Boston Terriers, so they donate time to support their favorite dog shelter. Every few months they'll do a session for dogs who are available for adoption or portraits of families who have recently adopted a new furry friend!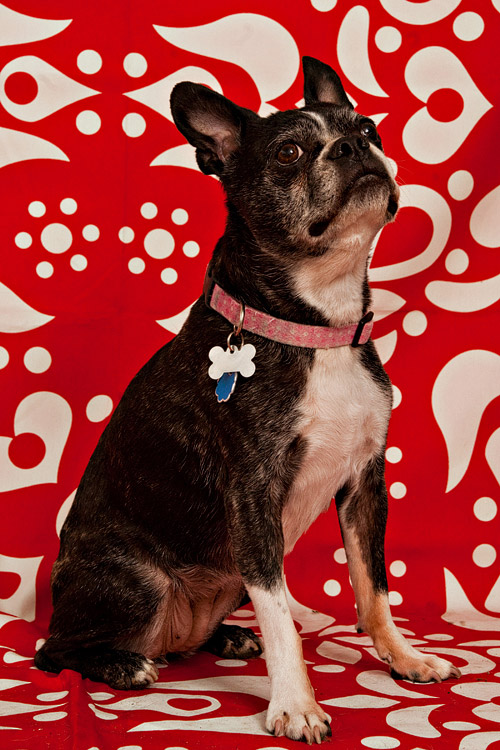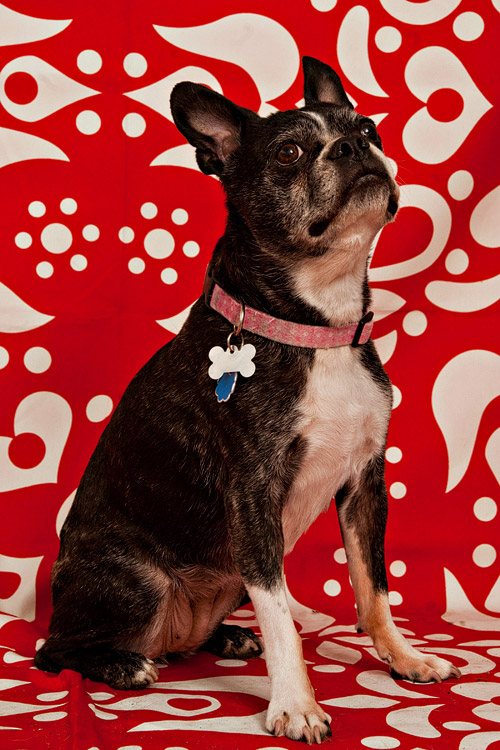 Calculating how much to charge
If you're charging for your minis, there are many things to factor in. Leah Remillét, a creative marketing consultant has years of experience with this kind of thing, and gives this advice related to pricing:
First: Determine how many sessions you'll offer.
Also, are you're willing to open more slots if the initial spots fill?
Calculate the time you'll spend on each session + culling, editing, design, ordering, and prep for delivery.
Based on the above, how many mini sessions do you feel you can reasonably book without losing your head?
Now consider how much income you would like to generate from your mini session event
Take your profit goal, divide it by the number of sessions. Ex $5000/14 mini-sessions = $357.14. This gives you a rough ballpark for your price tag.
Other costs to consider: products, paying an assistant.
Consider how the mini-session cost plays with your regular prices. Mini's should be a considerable saving from your regular prices. One of my favorite things about minis is that it gives old clients the incentive to book sooner rather than later and new clients the incentive to try you out!"
If you have time, you should definitely check out Leah's full post here.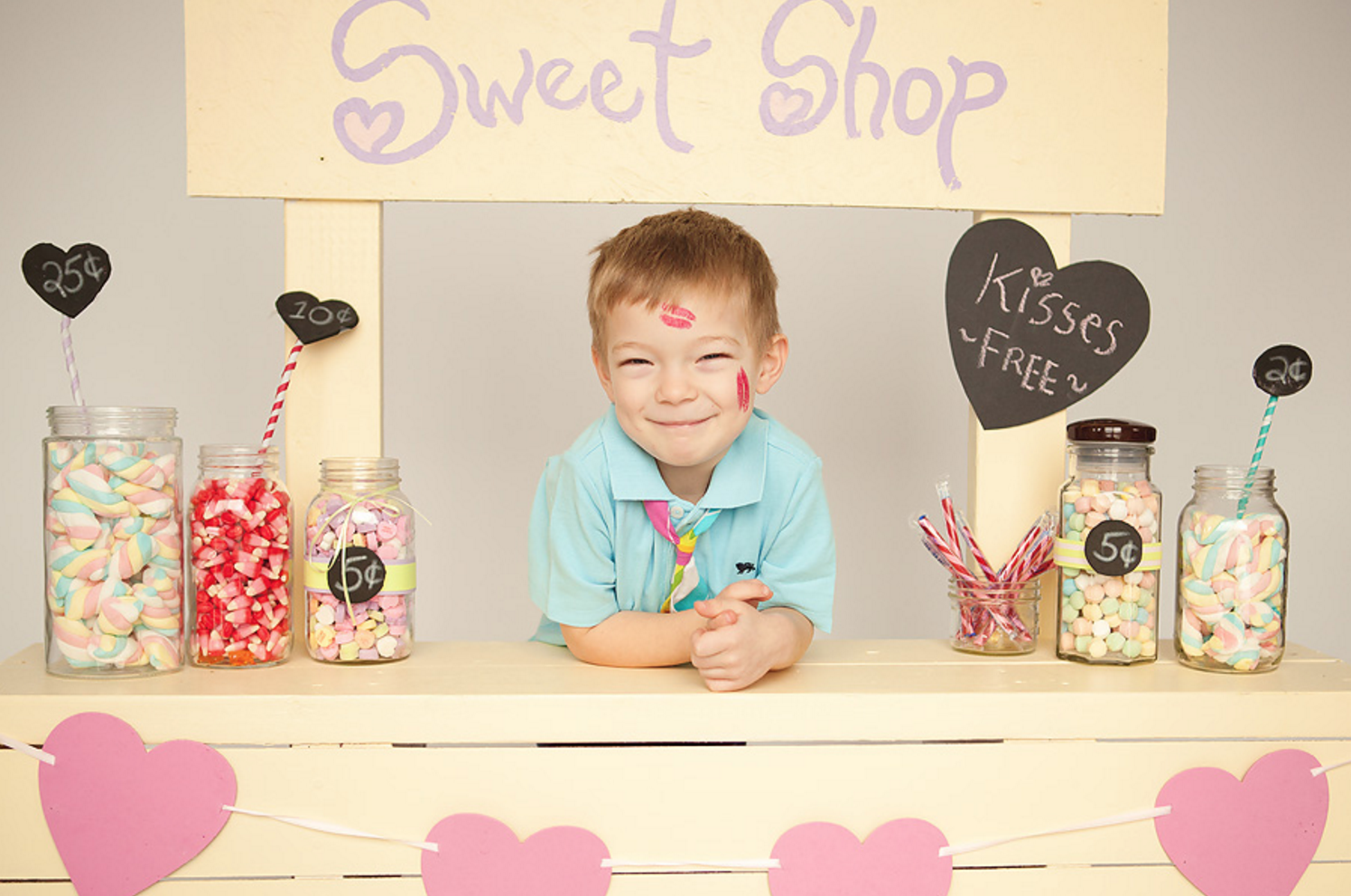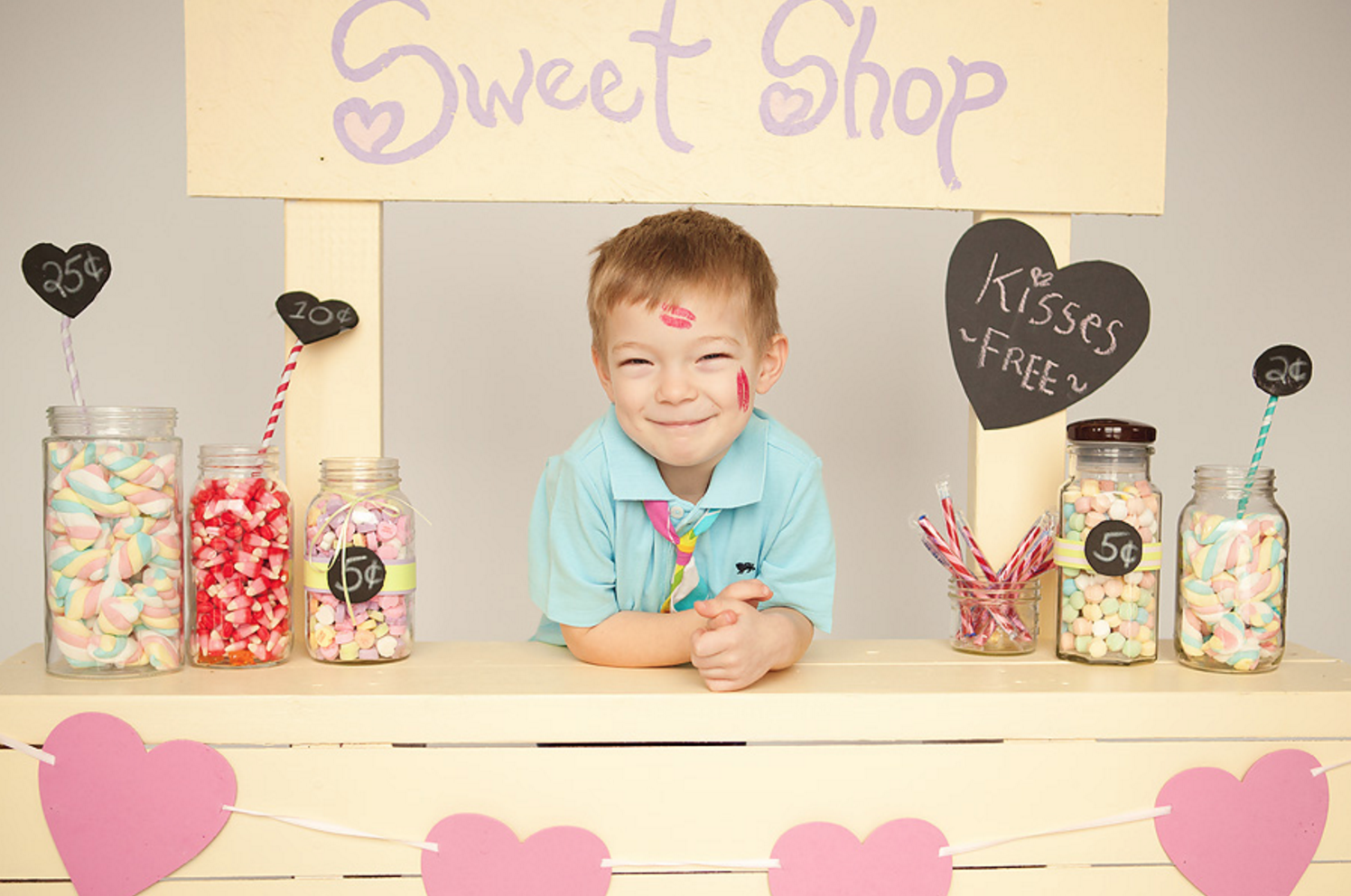 Setting up online payments
To help save time, many photographers choose to use online payments instead of accepting checks, cash, etc. Many opt to charge for the session upfront or collect a deposit at the same time the client books their appointment. That way you won't have to worry about people not showing up. Everyone is paid in full, and you can just focus on shooting gorgeous pics!
Kristin Robinson, a photographer based in Rockland, Massachusetts uses photography scheduling software to book her holiday minis and charge a $25 deposit fee online.
Related: How to Set Up Your Services For Online Scheduling
Invite links directly to booking & payment: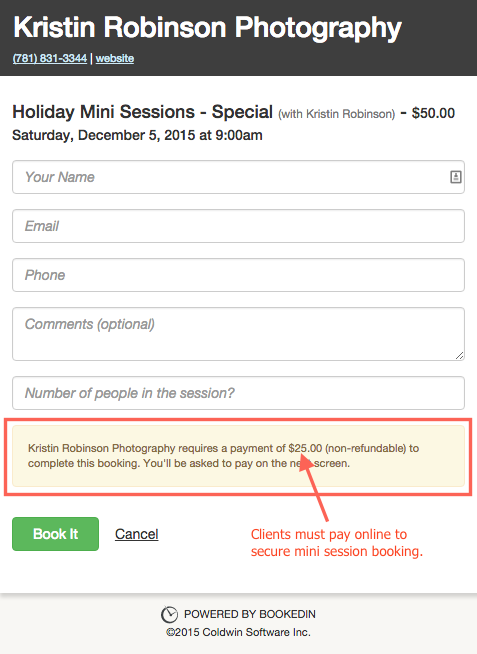 Marketing & promotion
This is the key to success! If you don't get the word out about your upcoming minis, how will people know to book?
Even though this topic can make some people cringe, marketing and promoting your minis doesn't have to be super complicated.
First up: Design your marketing images.
You probably have a treasure trove of design tools, and beautiful photos to utilize in your designs. Try to create images that are visually engaging and get people excited to book their session.
This 2020 social media image size cheat sheet may come in handy.  If you're into creating your own layouts, but don't want to mess with Adobe, Canva is a free and easy design tool that has templates for printed cards, social media posts, and email invites. Etsy also has hundreds of mini session templates for purchase which will save you hours of design time.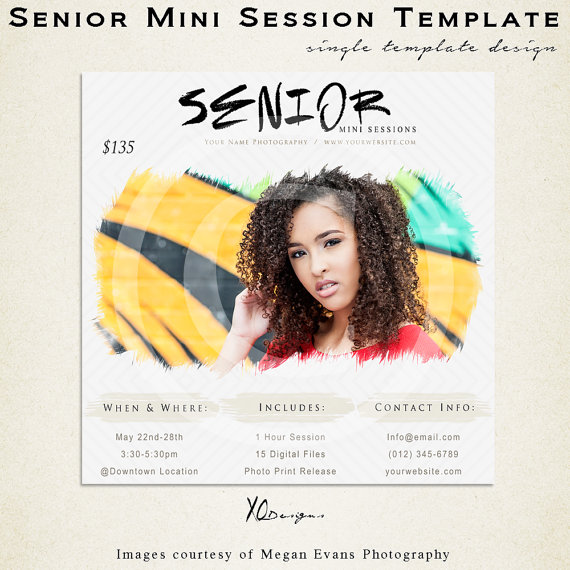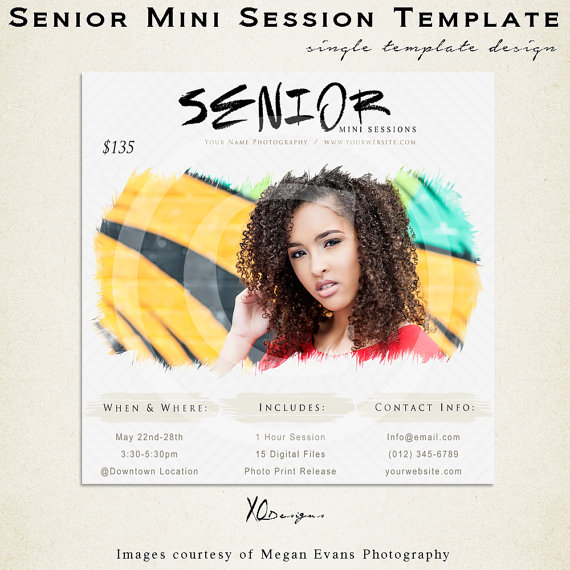 Now get the word out! 
If you have an existing client list, many photographers will recommend trying to break your promotion down into two phases.
Related: 13 Apps to Take the Stress Out of Business
Phase 1: Private Launch
Print up a few small invite cards, and then snail mail them to your existing clients. After about a week, do a follow-up email using the same design as the invite. These clients will feel special getting an exclusive invite and first pick on session times.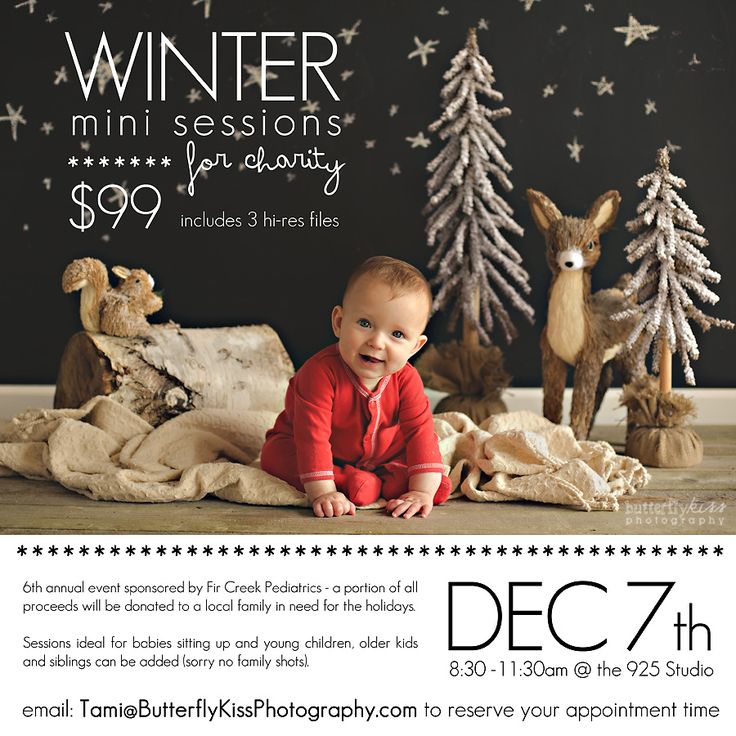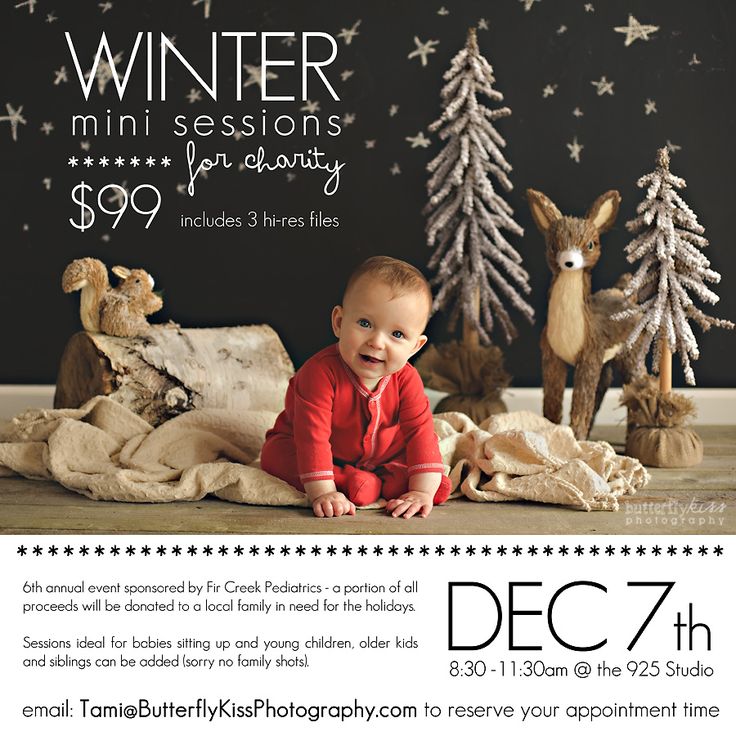 Phase 2: Public Launch
Now it's time for the full-court-press! Hopefully, you'll already have a few spots booked up and will be able to advertise '50% booked' or 'only 5 spots left'. Here are a few places you can start promoting your minis:
Post on Facebook and Instagram
"Boost" your post, targeted at people who like your page and their friends ($10-$30 budget should do the trick)
Blog about it
Put up posters in the local children's boutiques
Send an email blast
Hand out invite cards at your local mom groups, dance class, softball practice, and swimming lessons.
Put up posters on community boards around town
Ask your followers to share your post on Facebook in exchange for a discount or special offer.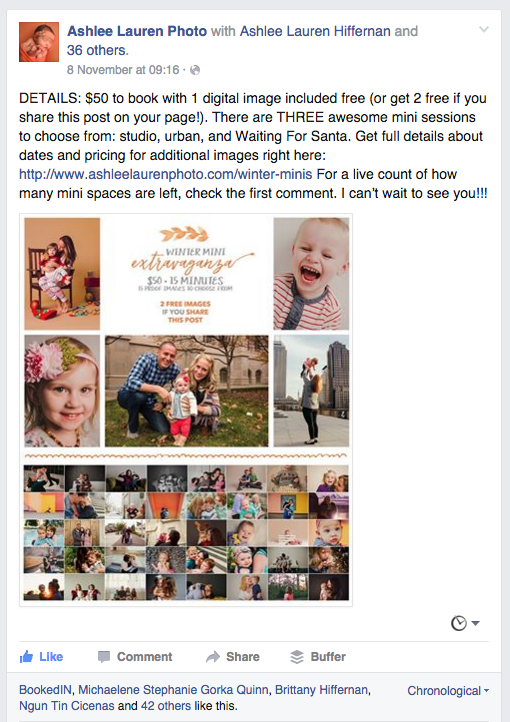 Click to view Ashlee Lauren Photo on Facebook
Arizona-based photographer, Emily Ferguson of Madison Grey Photography, uses email marketing as one of her tools to spread the word about her minis. With multiple shoots throughout the year, she uses Bookedin to stay organized, collect payments & save time:
We have been using bookedin for over two years now. Bookedin keeps track of all our appointments and events. We are able to create multiple mini sessions and have clients book the event and time slot they want. BookedIn also has the option for an upfront deposit or full payment so you don't have to take the time to personally invoice your clients. Bookedin has made our lives so much easier! Having one place to book appointments, invoices, and keep client information is such a time saver. Our clients love BookedIN because they can click on the link to our events and choose the time slot they want and get booked right away.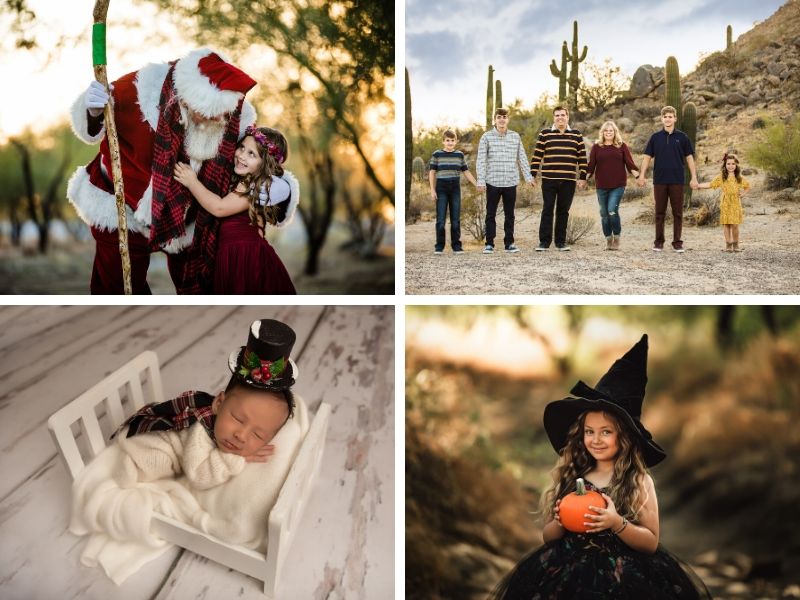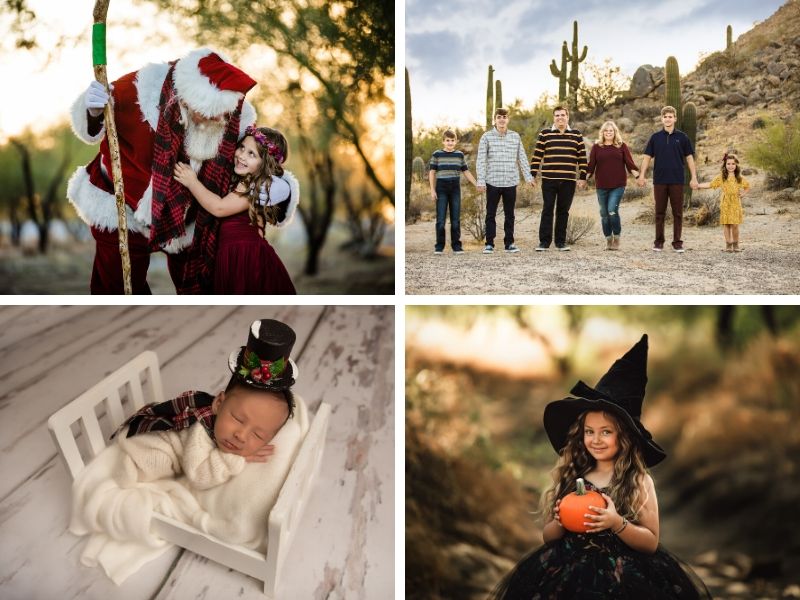 Click to view Madison Grey Photography's Website
Scheduling photo sessions tips
Booking in multiple families in such a short time frame can be tricky! Luckily there are tools to help with this. To handle the administrative chaos, most photographers will create an online booking site. With photography scheduling software, you won't have to do the usual back and forth communication with clients, or continuously update a list of which times you still have available.
Here is a sample mini-session scheduling page from Jacksonville, Florida based photographer Sarah Hedden. Here, her clients can book online from their smartphone or any computer without having to make an account or remember a password.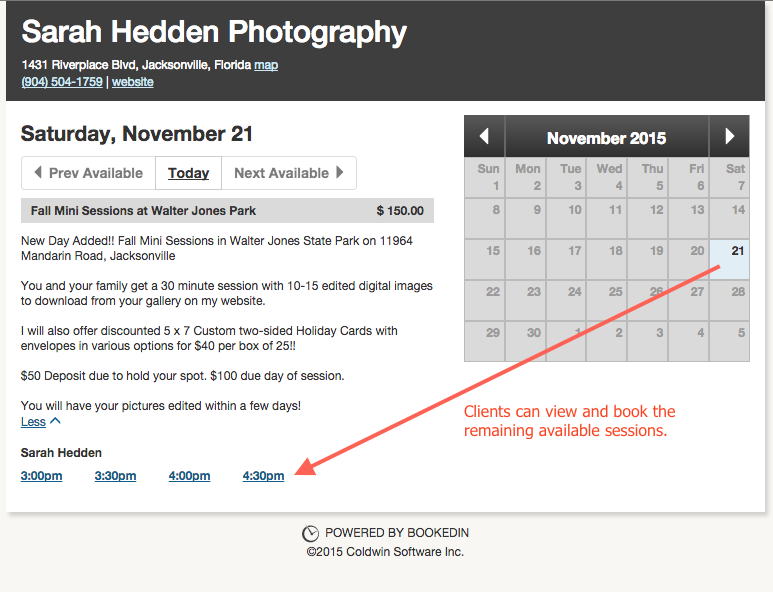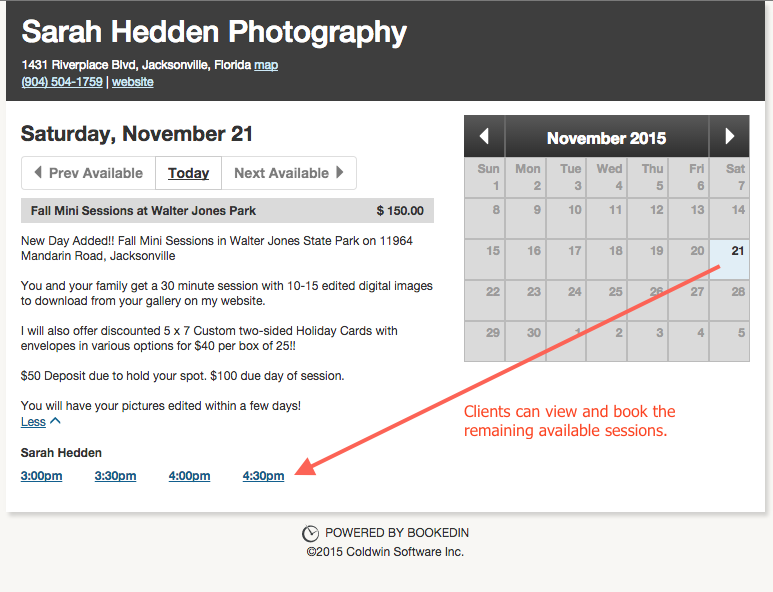 Set decoration & location
The decor of your minis can be as complex or simple as you like. Theme it, and try to do something to make it extra special for your clients. Make sure to factor in your decorations into your budget.
In a recent post for photo blog mcpactions.com, Veronica Gillas, a natural light photographer based in Portland, Oregon says when it comes to location, sticking with what you know best is key.
"Mini sessions are not the time to be adventurous with your location.  Stick with a place you're familiar with, even if you've shot there a dozen times.  If that means a beautiful park in an urban location or a large hayfield with a big red barn, then do it.  You need to make sure you know the lay of the land, and what the light looks like during the hours you'll be shooting."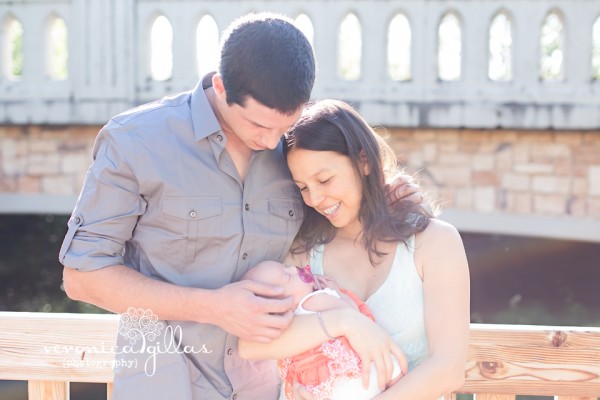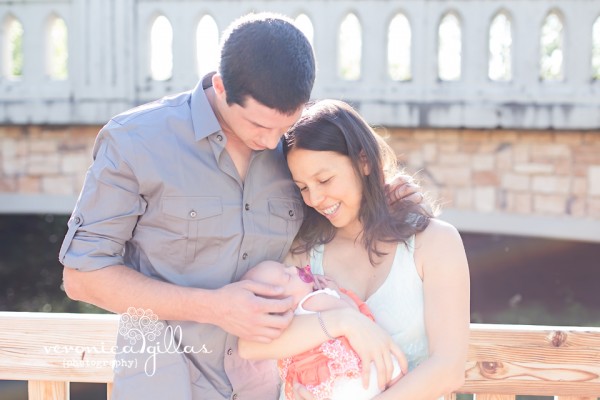 The day of the shoot
If you're taking photos outdoors, we can't stress this enough. Have a rain plan. If there's bad weather, wind, or even extreme heat kicks in, make sure you have a back-up location to move your shoot.
When it comes to the pace of the day, having such a short photo session time means you don't have to rush. But you will definitely need a game plan! Kristen Duke from Capturing Joy Photography gives this advice on what you can and can't fit into a session:
Having a quick time slot allows me to photograph:
the family as a whole
each child individually
just the kids as a group
just the parents (sometimes I get resistance on this one)
if we still have time–the family again in a more candid way such as the "family walk."
"The hardest part about mini sessions is not being able to chit chat and get fun stories out of my clients. One thing I love so much about being a photographer is making new friends, learning about people. I just don't get to hear that as much in petite sessions, because we get right down to work!"
Get more tips from Kristen Duke here.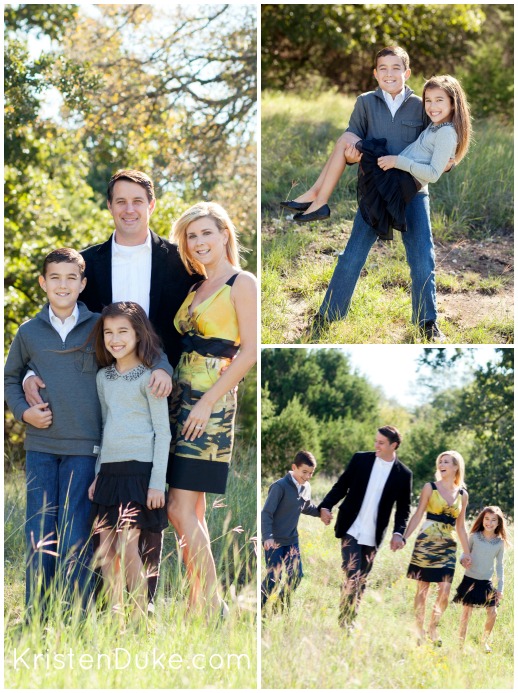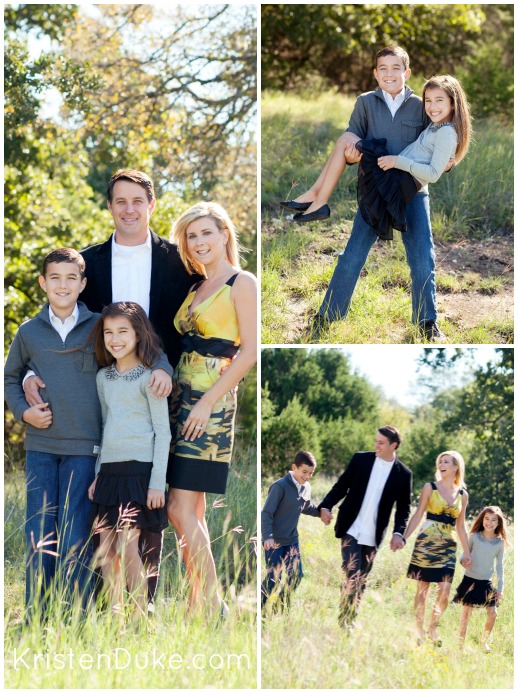 Client follow up
The session day is behind you, the editing is complete and you've delivered those beautiful photos to your clients. Now that the dust has settled, remember that follow up is essential to re-booking these clients. Most photographers will agree, mini sessions are not about making a bit of extra money, it's all about building up your photography client list!
In a recent post on inspiremebaby.com, a blog dedicated to inspiration for baby photographers, Stacey Potter gives some fantastic tips on delivering photos and following up.
"You now have a new clientele base. Don't waste it. You know them, they love you, they love what you gave them. Follow up, follow up. follow up.  Do this in a variety of ways. A monthly email newsletter, personal emails when milestones occur (6 months, 1 year, Christmas, etc), invite them to like you on Facebook.
I send a custom 5×7 calendar at Christmas time with their child's photo and a $25-$50 gift card towards a new session fee. If your sessions went smoothly and you produced beautiful images for your new clients, you should expect anywhere from 60% to 90% to book again."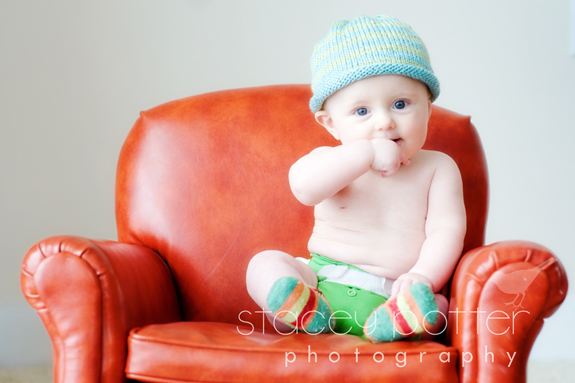 Connect with us!
Have a tip or idea? We'd love to hear it in the comments below. 🙂
If you're looking to save time, reduce stress, and get control of your photography bookings, we can help with that too. Start your free 14-day trial of Bookedin photography scheduling and online payment software today.