Collect customer information with custom forms
BookedIN is all about flexibility, whether you're collecting payments, listing services or sending reminders. We always try to give you the tools to make your business boom and we paid special attention when you asked to add custom fields to your booking forms. Well, that feature has arrived and we're going to show you how to use it and why you'll want to!
How It Works:
Before you can start collecting addresses, instructions or any other useful information, you'll need to add a custom field to your booking form. (Check the FAQ for full instructions.) You can add as many fields as you need and the form prompts anyone appointment scheduling to provide your requested information.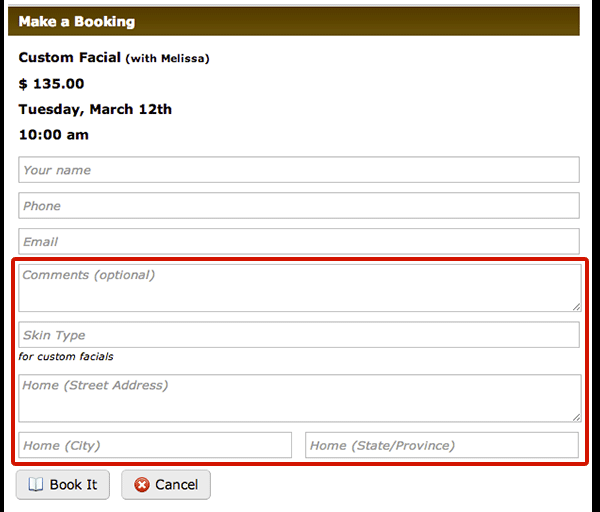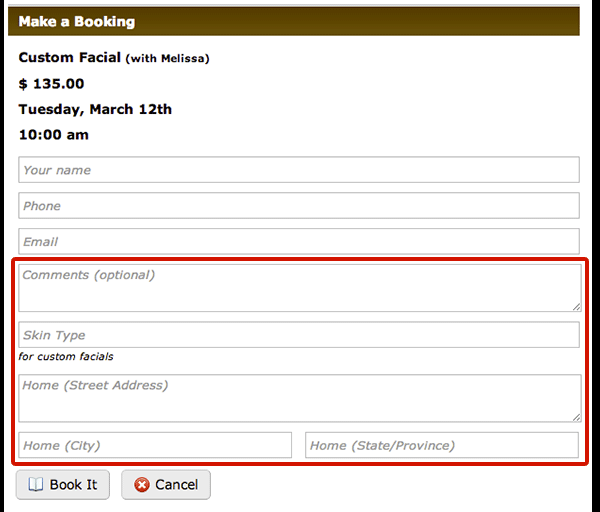 There are special options for addresses, required fields and fields that will only be displayed when a booking is made internally. We've even given you and your clients the option to leave a note about a specific booking. They get the option while booking online and you can do so when creating a booking or by clicking on any booking in your calendar.
Why It's Awesome:
Do you run a mobile business and require an address at the time of booking? Would you like to know how people found your public booking page? You know what information your business needs and now you can decide how you want to collect it.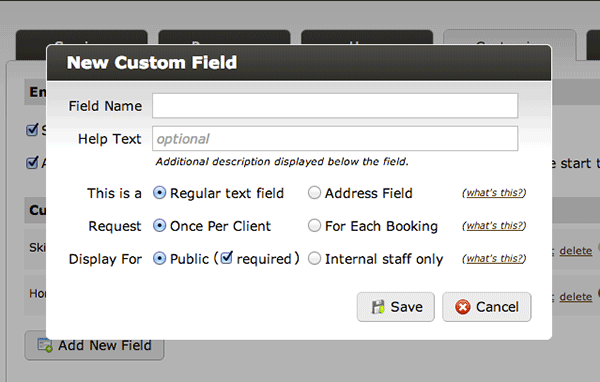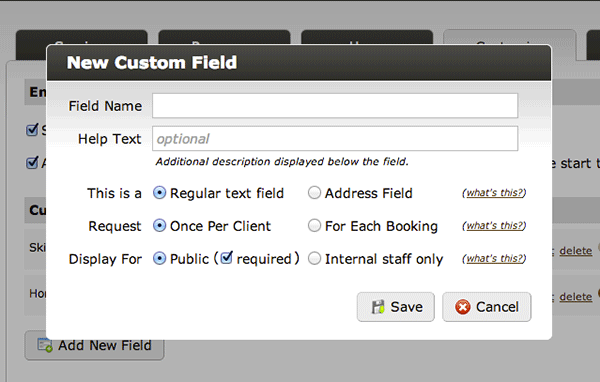 You can set individual fields to be required or only collect information from new clients. All the information collected is permanently added to the client file and we provide a special option for entering addresses so the information will be easier to view later. We've even given you the option to only collect certain information if the booking is made internally.
One major issue with online booking was the absence of a flexible tool for collecting information that's easy to provide over the phone but tough to fit into a default form. At BookedIN we've tried to solve that problem in a way that's easy, flexible and robust. We'd love to hear how you plan to use it to get found, get booked and get paid!