Introducing the New Mobile App Design
We're excited to announce the launch of our new mobile app design for Bookedin! With this update, we've made significant improvements to the user experience, making it even easier for our users to schedule appointments and manage their businesses on the go.
The new design features a sleek, modern look and feel, with a focus on simplicity and ease of use. The home screen now prominently displays upcoming appointments and allows for quick access to important features such as scheduling, client management, and appointment reminders.
In addition to the visual updates, we've also made several functional improvements. For example, the scheduling feature has been streamlined to make it faster and more intuitive.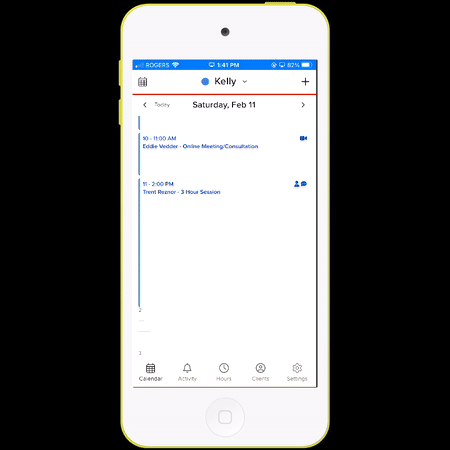 As per a recent survey of North American Consumers, "94% of respondents would be more likely to choose a new service provider if that provider offered online booking options." (Source: GetApp)
So if you haven't already, why not sign up for Bookedin's free 14-day trial?
We're thrilled to bring these updates to our users and are confident that they'll greatly enhance your Bookedin experience. We'll continue to work on new features and improvements to the app in the future, so stay tuned for more updates!
Thank you for choosing Bookedin and we look forward to your feedback on the new design. Comment below, or give us a shout on our social media or email, we'd love to hear from you.