BookedIN feature roundup: Calendar sychronization
The updates are coming fast and furious from BookedIN these days! We've just rolled out another one of your most requested features; external calendar synching. With this you'll be able to view your BookedIN appointment scheduling in most desktop calendars such as Outlook, iCal (mac) and Google Calendar as well as native mobile calendars on iPhone and Android devices.
To sync your BookedIN resource schedule, click Settings, select Resources tab and click the "iCal" link for the resource you want to sync. Then just copy and paste the URL into your personal calendar.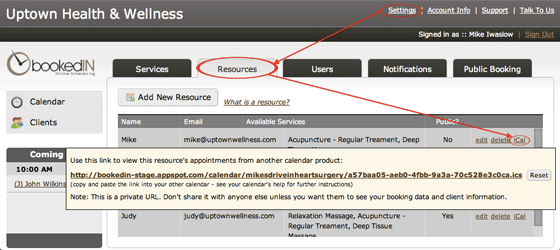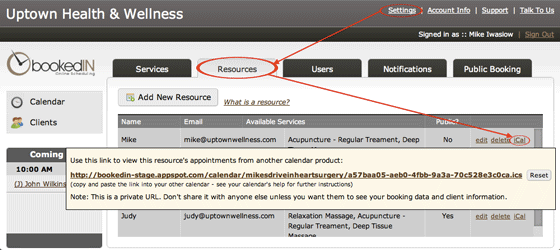 For calendar specific setup instruction see the How-To section of our support site.
As usual, we want to hear what you guys think of our new features, so sound off in the comments below!
-Cody P.