BookedIN feature roundup: Public booking via Facebook
Our business is about helping small business, which is why we're really proud to announce a feature that can benefit any small business with a Facebook page (which, according to recent studies is all of them). Public appointment booking through your Facebook page has arrived and it couldn't be easier to set up. If you've got a BookedIN account, just visit our Facebook page, install the app and you're ready to book appointments.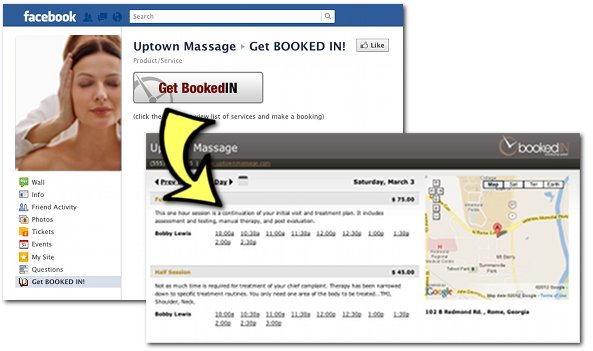 If you need a little more info before taking the plunge, or you don't have a BookedIN account, let me tell you all about it. If you're not familiar with our public booking feature. For those of you well-versed in the ways of BookedIN, once you've installed our Facebook app you'll notice a "Get BOOKED IN!" option appear in the left-hand menu of your Facebook page. All your clients have to do is click it and they'll be whisked away to your public booking site, so whether you've got the BookedIN button on your website already or not, this is just one more way for you to boost your business online.
Service Re-ordering: We've also added the ability for you to re-order the way your services will be displayed on your public booking site. It's something you'd been asking for, so we made sure to make it happen ASAP. It couldn't be simpler, just access your services under the 'Settings' tab.