New Text Confirmations (And More!)
New "confirmation" text messages
Now your clients will immediately receive a text message reminder when their appointment gets booked! How it works: you or your client will fill in the appointment booking form as usual. But now, when the booking is completed… BOOM! A confirmation text message gets sent to the client's mobile phone.
Nothing like that instant gratification from receiving a friendly text. Even if it IS from a robot…
As long as a mobile number is indicated on the booking, you're all set. Previously, clients would only get text message reminders later on, closer to the appointment date.
Here's what the new text message looks like. It will include the appointment time, service name, and your business name.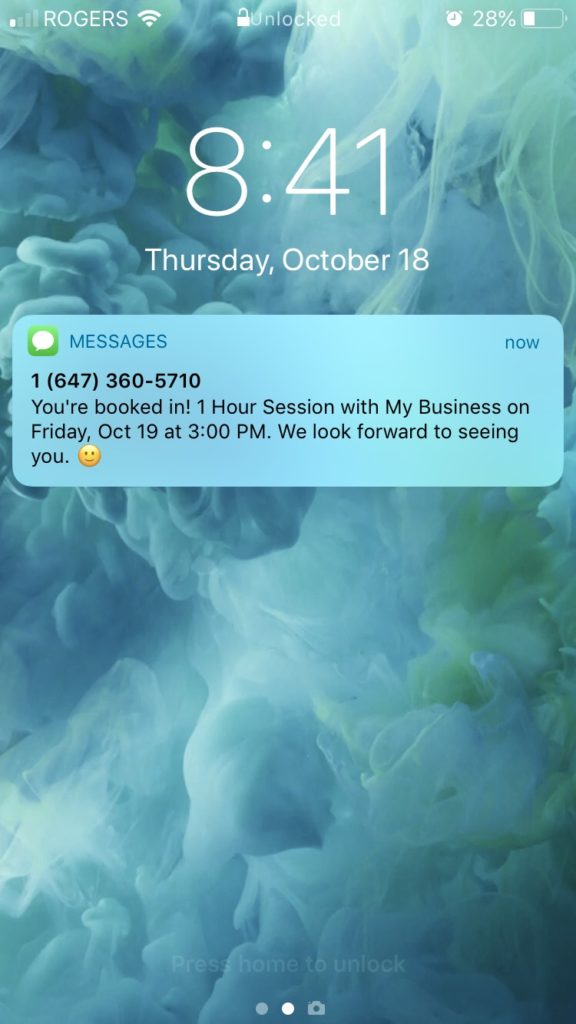 BookedIN now sends your clients three total text messages:
Immediate confirmation
Days prior reminder
Hours prior reminder
Here's more info about BookedIN's text message reminders and how to adjust their settings.
NOTE: At this time, text messages are only available in Canada 🇨🇦 and USA 🇺🇸. Please give us a shout if you'd like us to add text support in your country.
Related → Hello Phone Support (And Welcome Geno!)
Updated booking page on mobile
Did you know that 76% of appointments get booked online using a smartphone? Gone are the days when we relied on our laptops for important transactions or appointment booking. The future is mobile!
With that being said, the BookedIN team refreshed the look of the top of your appointment booking page. Now your logo and photo will show up on mobile, and the icons for your contact info look a little more modern. But don't go throwing away your laptop just yet…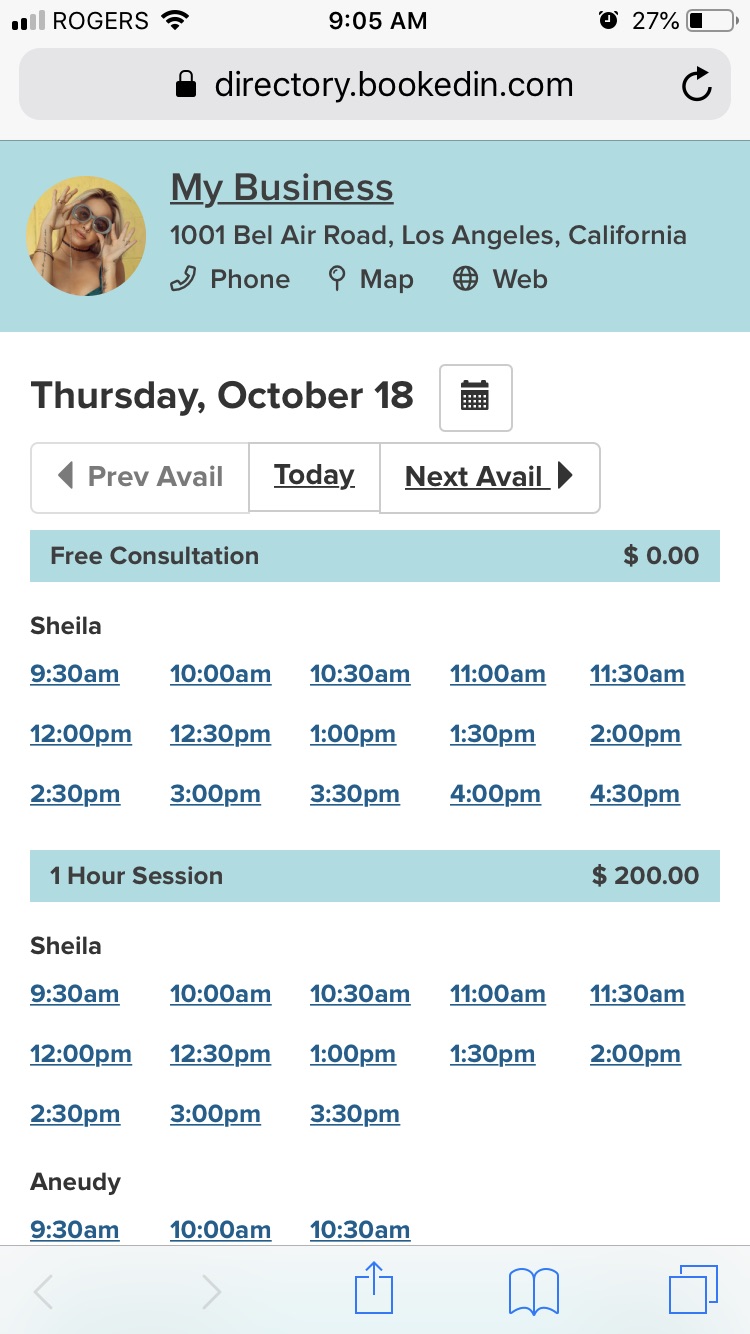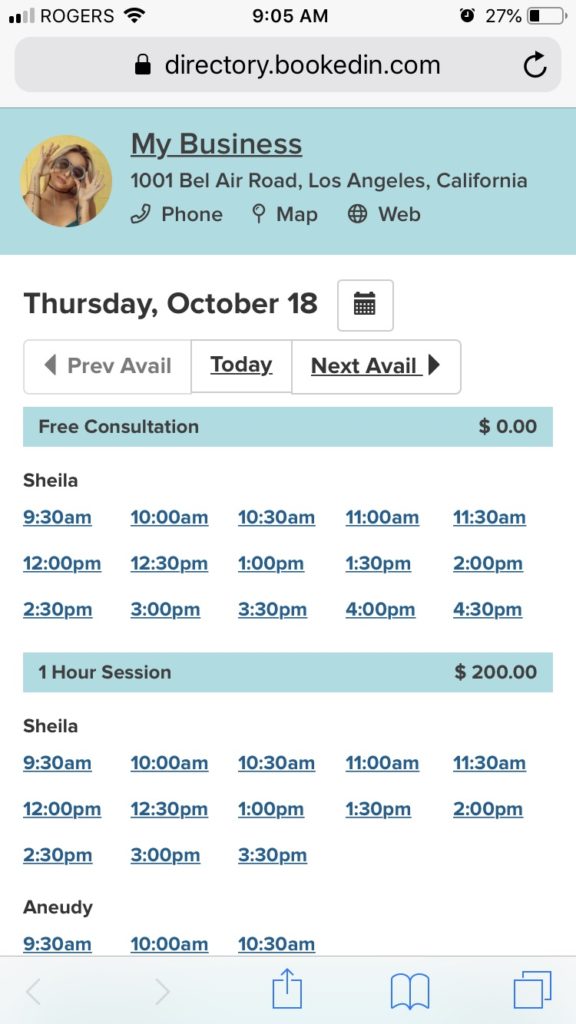 Make a great first impression with your clients: upload your logo/photo now and try adding online booking to your Instagram.
More Android device support
Android folks rejoice. We did some fancy footwork and made the BookedIN app available on 669 more Android devices. That's an increase of 12.3% more types of phones supported bringing us up to a whopping 6,122 Android models supported.
Now if we could just keep track of how many jumping jacks we need to do to work off that Thanksgiving turkey feast…
Download the Android app here.
Easier mobile app setup
Getting set up with online booking should be a smooth process. We want to help reduce your stress, so we're all about helping new businesses get set up quickly and immediately start saving time in their work day by using the app.
We just re-vamped the setup steps on mobile. So if you're new here, today is a great time to set up appointment scheduling for your business. Just click the "start free trial" button on this page, or click these direct links to download the BookedIN app: iPhone / Android