September Features Update
New setup wizard & software tour
If you're new to Bookedin and want to take our 14-day trial for a spin, we've made it even easier for you to get set up! We just re-launched our setup experience for desktop with a helpful step-by-step wizard and a personal tour. Now is a great time to check us out and set up online booking for your staff and clients.
Related →  How to Set Up Your Services for Online Scheduling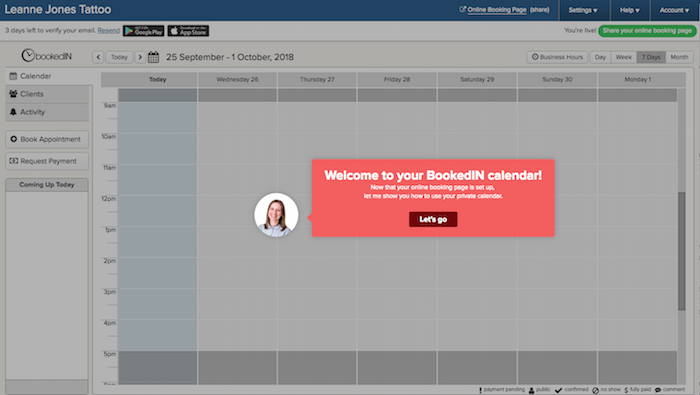 Alternate phone numbers
If you're a fan of the Bookedin app for desktop, iPhone, or Android, you've likely spent your fair share of time filling in and viewing the appointment booking form.
To make the appointment form a little more useful to you and your team, it will now display your client's "alternate phone number". This means no more digging through the client history section looking for a client's home or office phone number. Now you can easily enter it when booking, or just tap to call/text your clients directly from the appointment details.
Related → Is There A Perfect Scheduling App Out There?
Mobile view: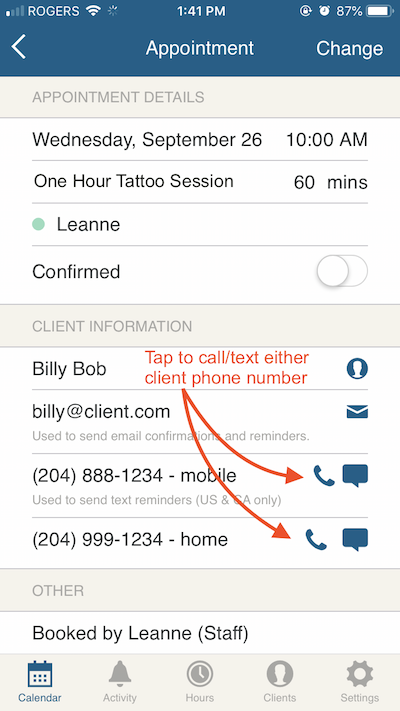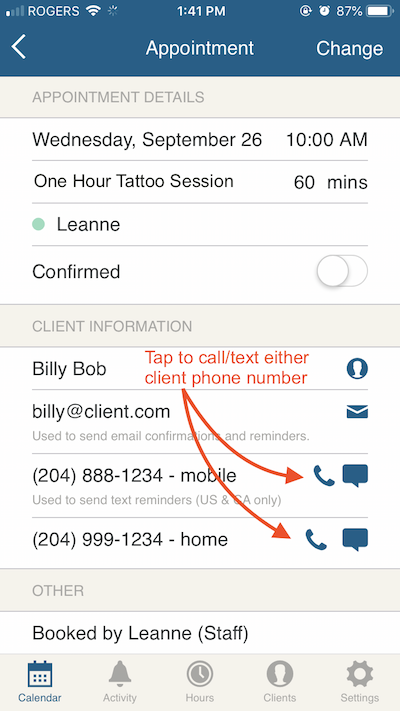 Web view: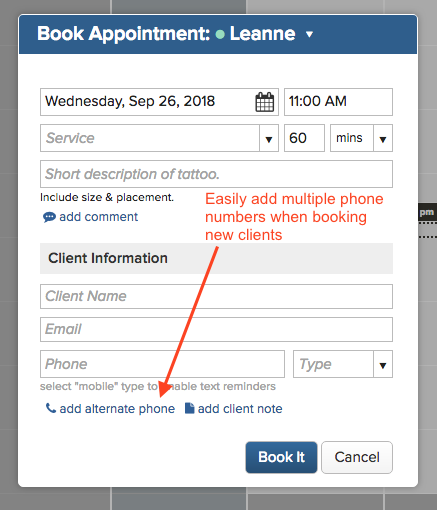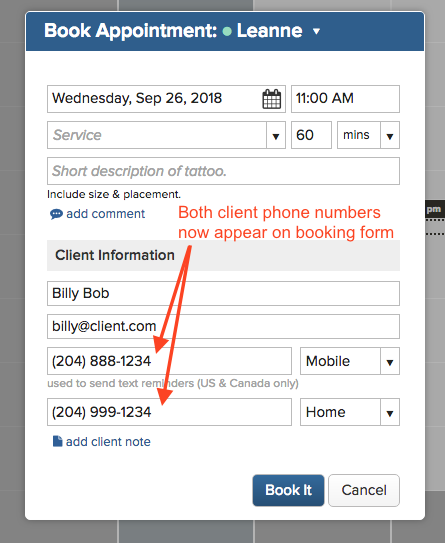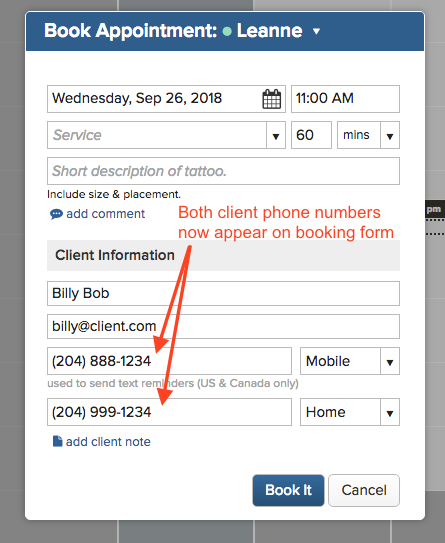 Various bug fixes
We're always on the hunt for things to improve in our app and squashing any bugs if they pop up. Browse the full details on our Release Notes.
Try Bookedin free for 14-days. Sign up now
Already have an account? Sign in