June Features Update
Improved appointment booking form
Booking appointments online is our super power, so our top priority is to make this easier and more enjoyable for you, your staff and your clients!
The biggest change you'll notice is in the private view. If you or your staff are booking an appointment, you can now leave many of the fields blank, such as "client name" or "service". This is handy if you're saving the time slot for someone, or just blocking time off for something personal.
Mobile app view (business):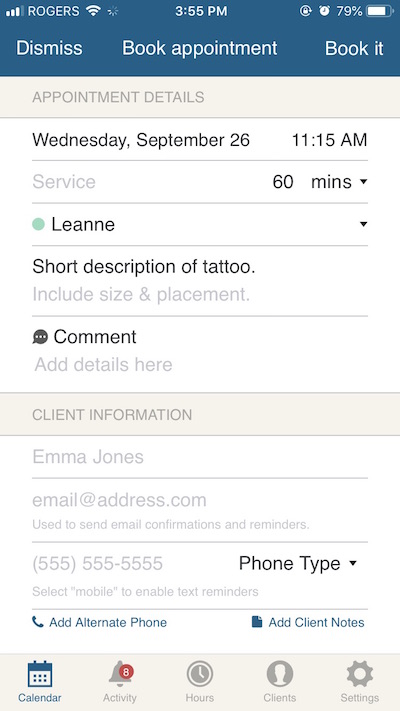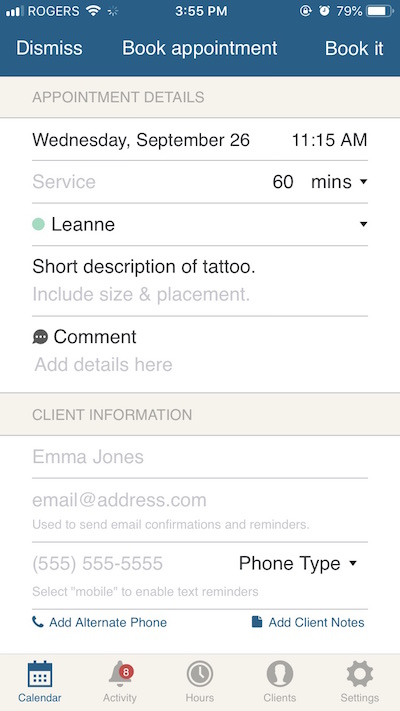 Desktop view (business):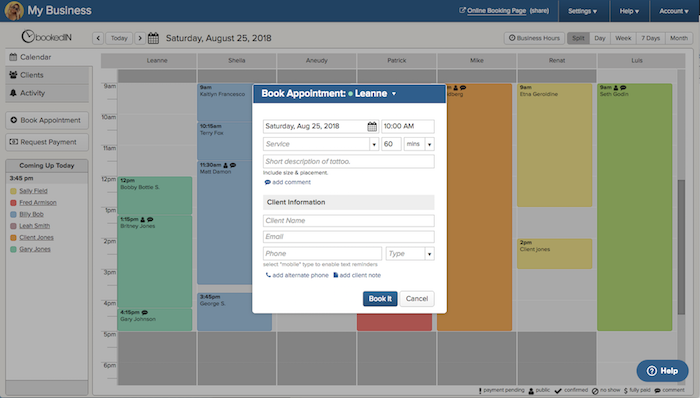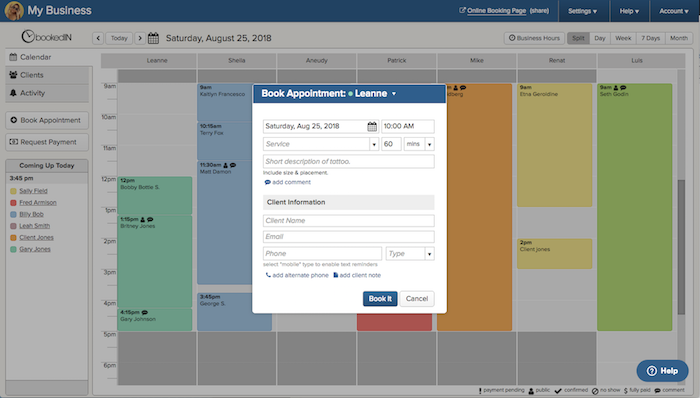 Online booking page view (clients):
Not much has changed in the client view, other than some "behind the scenes" things to make this page more mobile-friendly. Fun fact: over 77% of appointments booked online by clients are made using a mobile device! Learn more online booking stats here.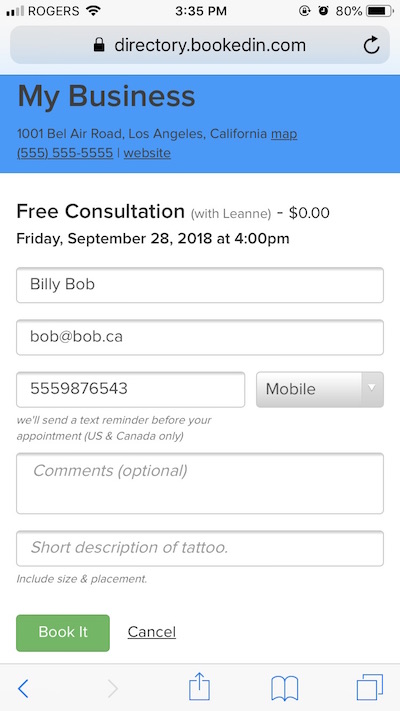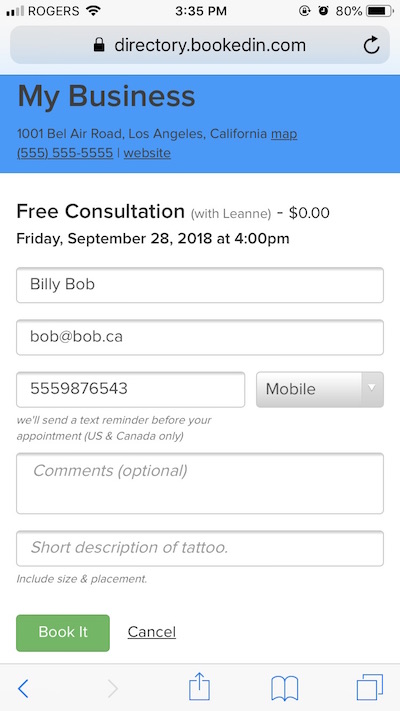 Enhanced security
Now you can sign out of all your devices at once. This is now located under "Account > My Info" in the desktop app.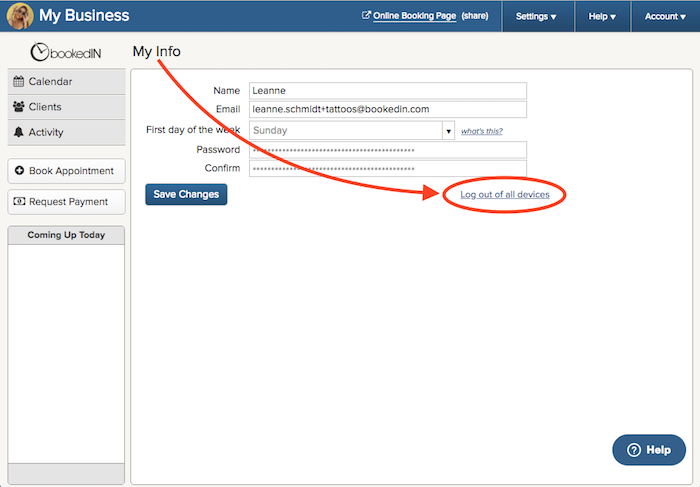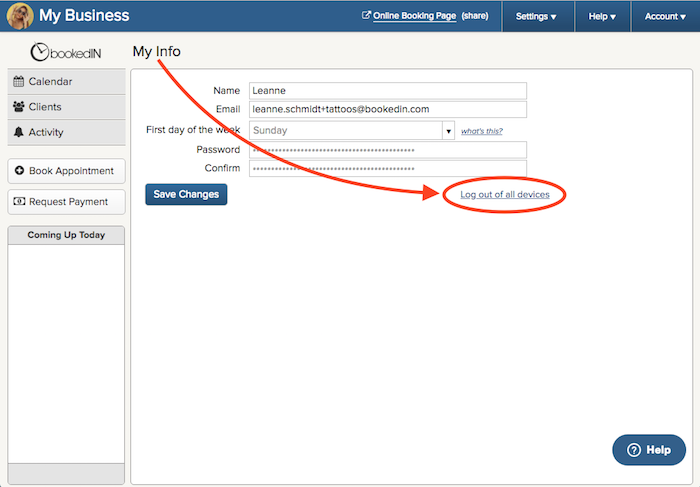 Desktop how-to videos
We added a bunch of tutorial YouTube videos to the desktop app. Leanne's soothing voice will now guide you through your setup, directly inside of Bookedin! You can now access these videos via the "Help" menu.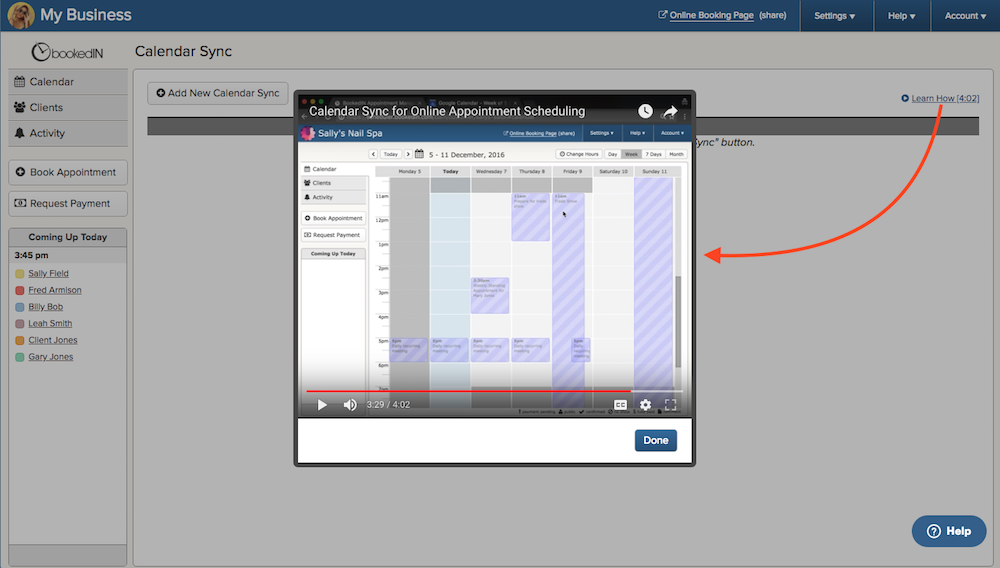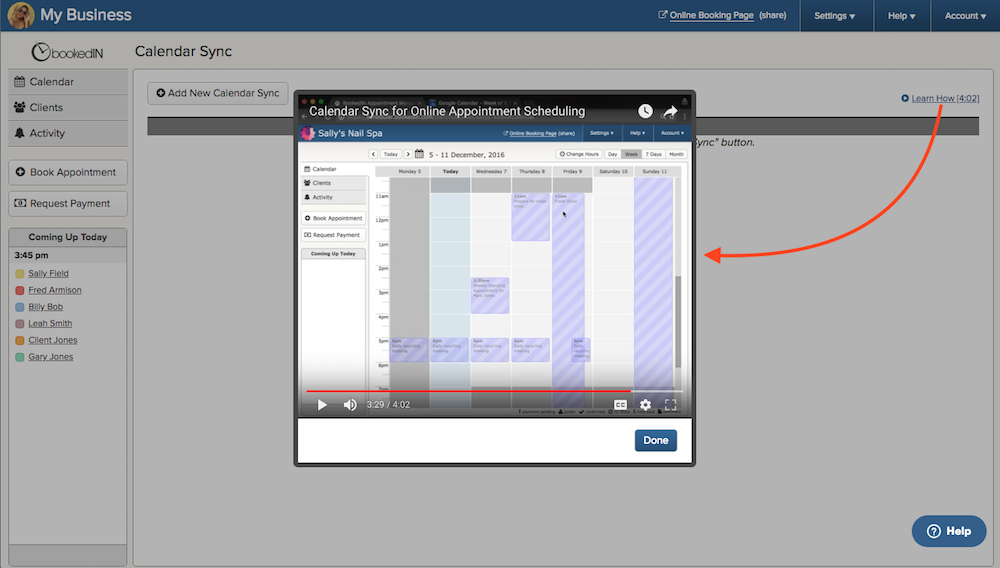 Various other updates
We're always on the lookout for things to enhance. Speed, stability, better design, usability…  Got any ideas for us? Send us an email! You can also browse the full product launch details on our Release Notes.
Related → Hello Phone Support (And Welcome Geno!)
Try Bookedin free for 14 days. Sign up now
Already have an account? Sign in