January Features Update
New "Add to Calendar" buttons for your clients
Now when your clients book online or receive an email, they'll see an "Add to calendar" button. They can click to instantly add their appointment to their personal calendar. This will help them stay organized and remember their appointments.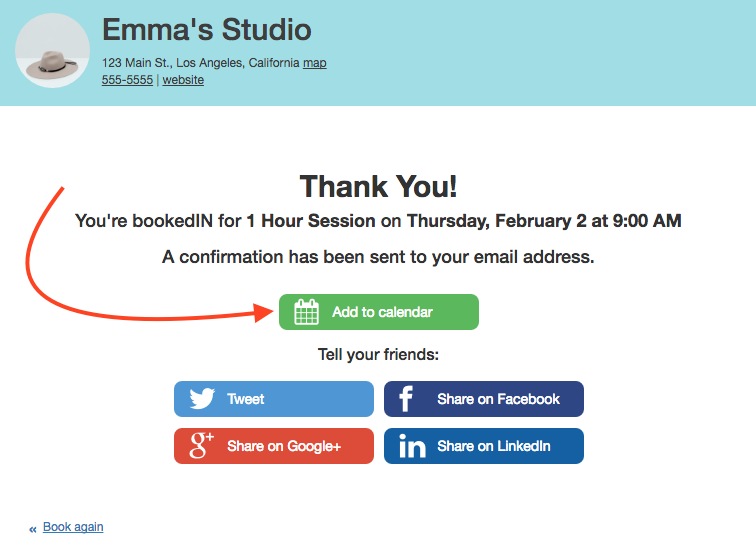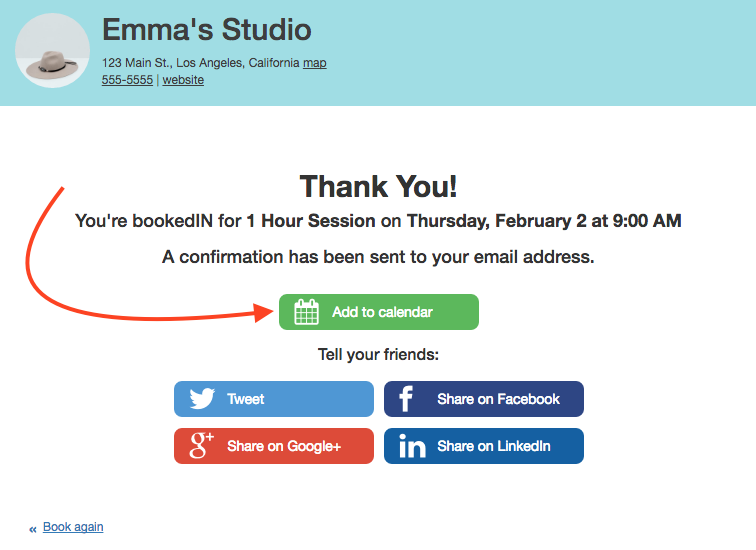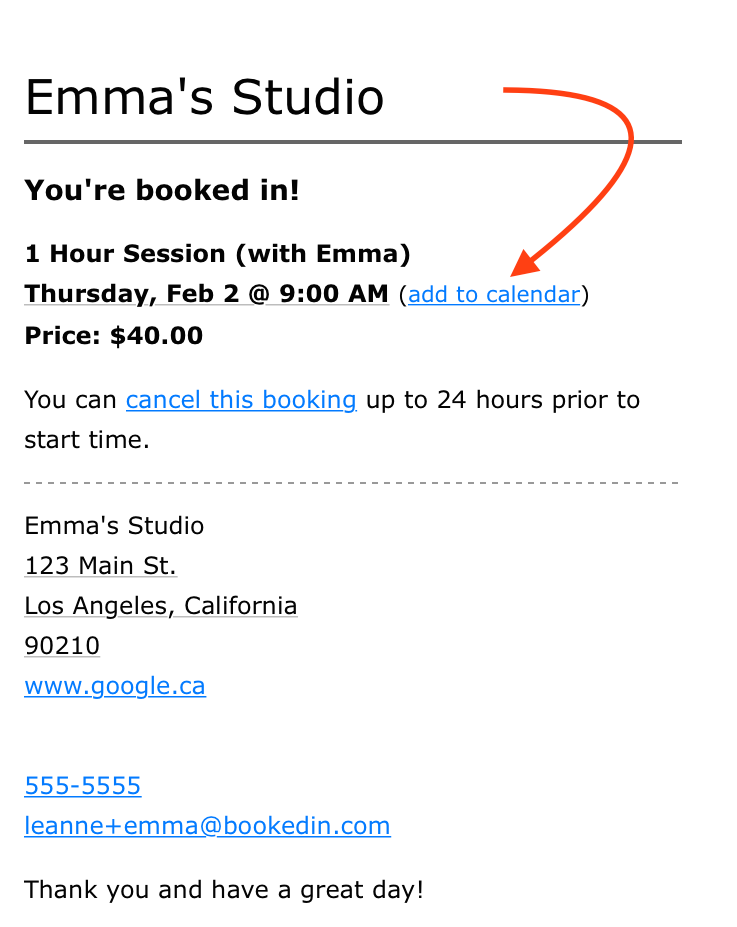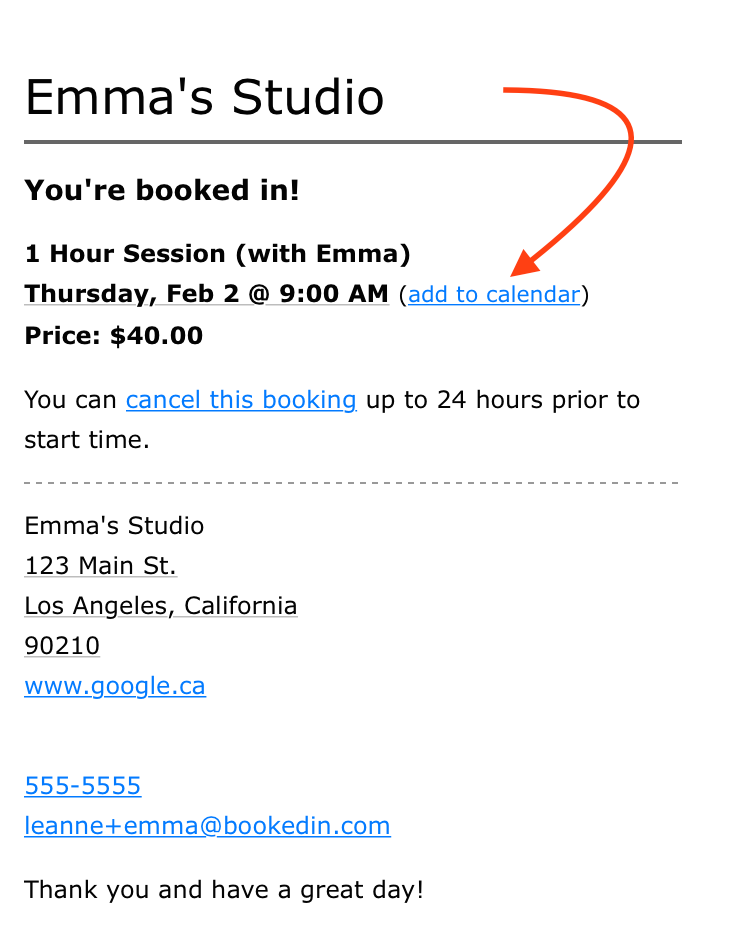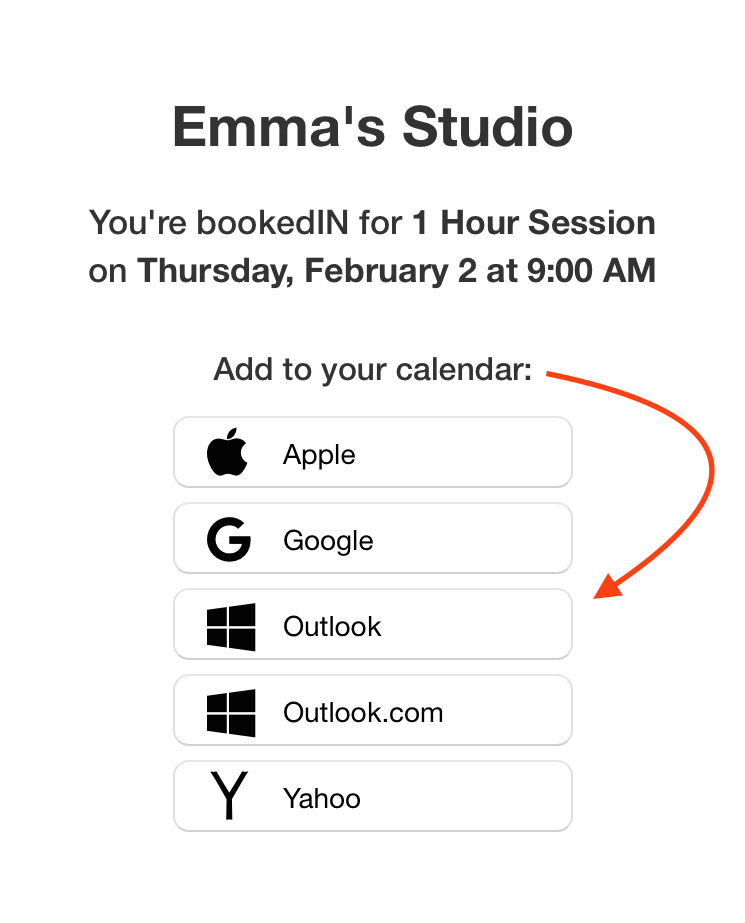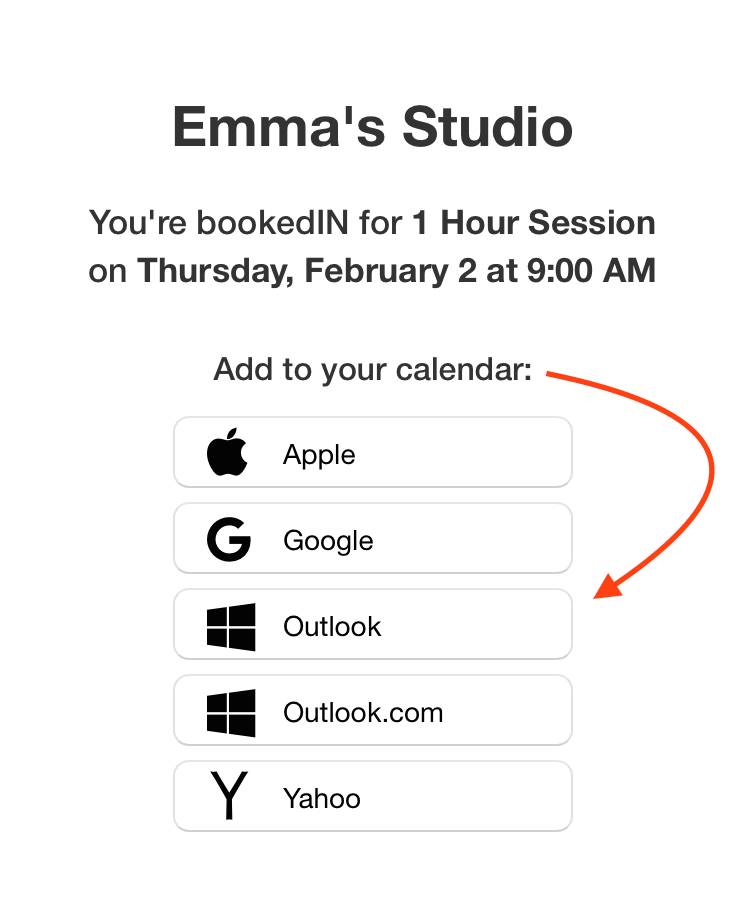 New staff emails
The system emails that get sent to you and your staff were looking a bit stale, so we decided to clean them up a bit. Now all staff notifications, booking alerts, payment alerts, etc. have a shiny new design. Check it out: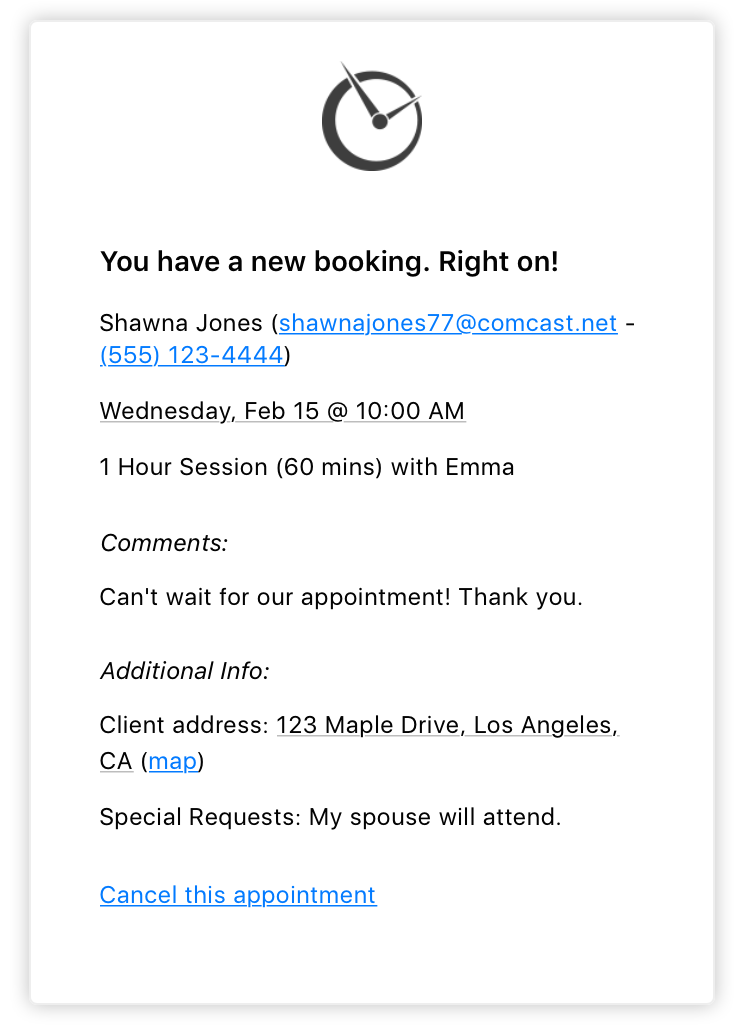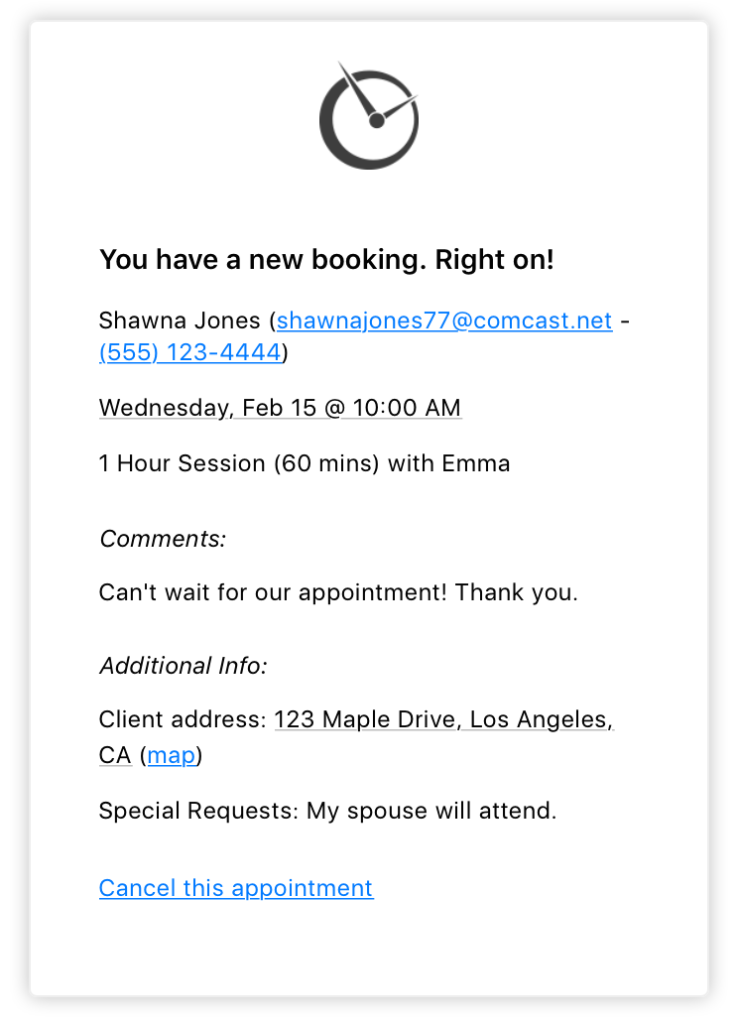 More mobile app updates
We squashed a few bugs including one where the Hours > Change Hours by day menu was making it difficult to book off holidays/days off. If you have any feedback for us to improve the app, please let us know! We love hearing from you.
Follow these links below download or update the bookedIN mobile app:





Next up…
You guessed it: text message reminders! It's been a long journey, and our amazing developers are almost done building a brand-new SMS/text message reminder system for your clients. We are in the final testing stages and we can't wait to launch it for you. Available in United States 🇺🇸  and Canada 🇨🇦  only.
How it will work: your clients will receive 2 text reminders. One a few days before, another a few hours before their appointment. You'll be able to configure the timing or turn on/off the reminders in your account settings.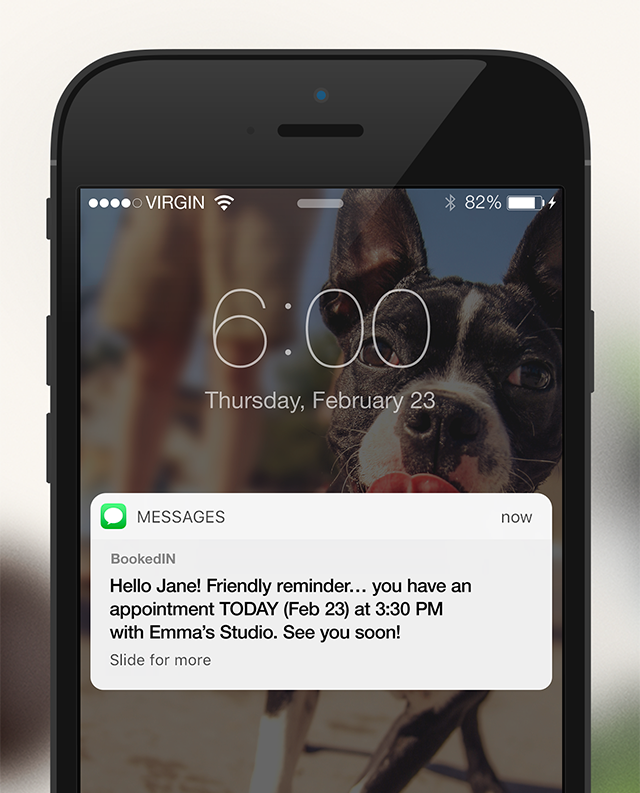 Feedback? Ideas? Let us know what you think!
Your feedback is a huge part of our process. The whole team at BookedIN loves hearing what you think! Please email us any time, or leave us a comment below.