New BookedIN Button (and more!)
While everyone is patiently waiting for our full calendar embed widget, we have a little surprise to hold you over.
You can now customize the size and color of your BookedIN button! We refreshed it with a more modern look too. Here is a sample of how it will look on your website. You can choose a large or small size and choose from a range of standard colors:




… or use the color-picker and choose any color under the sun!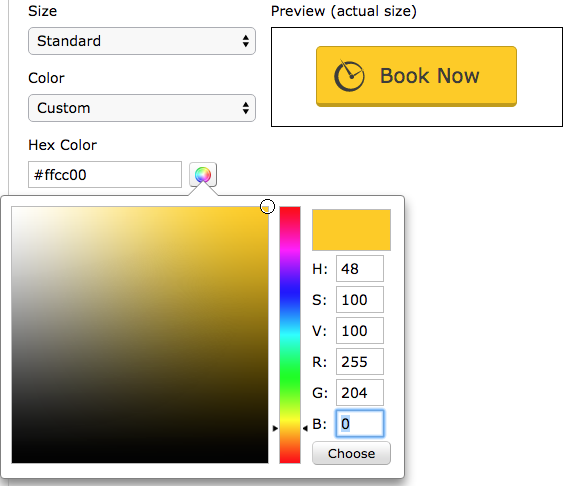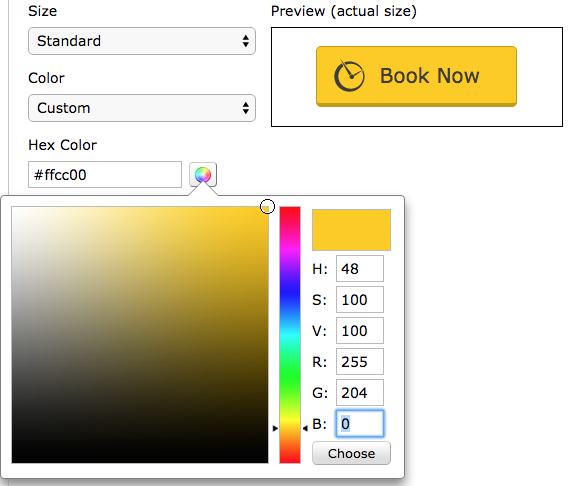 Learn how to add or update to the new button design by following our step-by-step guides. If you get stuck, just contact our support team, we'd be happy to help.
Other things recently launched:
Edit recurring availability directly on the calendar
New customer share buttons on the appointment thank you page (sample below)
Slowly moving all of our web things over to bookedin.com
Enhanced industry personalization
PayPal bug squishing
Fixed a map link issue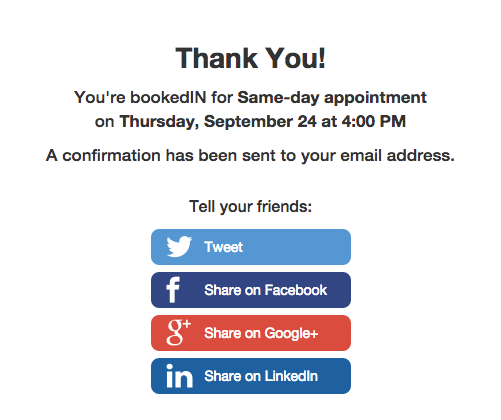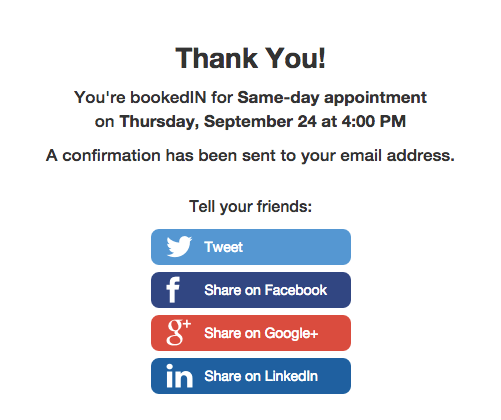 Next Up:
Easier service & schedule settings
Full calendar embed widget for your website
Mobile app for iOS & Android
Add your logo & customize colors
SMS/Text message reminders