How to Get More Clients From Instagram
Whether you're new to the Insta craze, or already have 1000+ followers, you could be doing two very simple things to get more clients from your Instagram account.  If you're putting in the work to get more followers anyway you might as well maximize the results by converting more of those followers into customers.
These two little tricks can help people of all skill levels make more money and get more appointments with clients and customers. It works for tattoo artists, stylists, barbers, beauticians, massage therapists, photographers, consultants, chiropractors, personal trainers, and pretty much anyone who runs an appointment-based business.
With a bunch of new clients and cash laying around, you could finally afford that espresso machine you've always dreamed of. Maybe even expand into the vacant shop next door.
You could get a pony.
Well, maybe not that last point.
But how?
Two simple steps to turn Instagram into a money maker:
STEP 1. Add online booking to your profile
Update your Instagram's profile "website link" with your appointment scheduling link. This should be the exact page where someone can book an appointment online, not your website homepage.
Now write some "call to action" text in your bio. Example: "Book an appointment with me here⬇⬇⬇". Try using some downward pointing emoticons. This will bring attention to the link when people view your profile (samples below).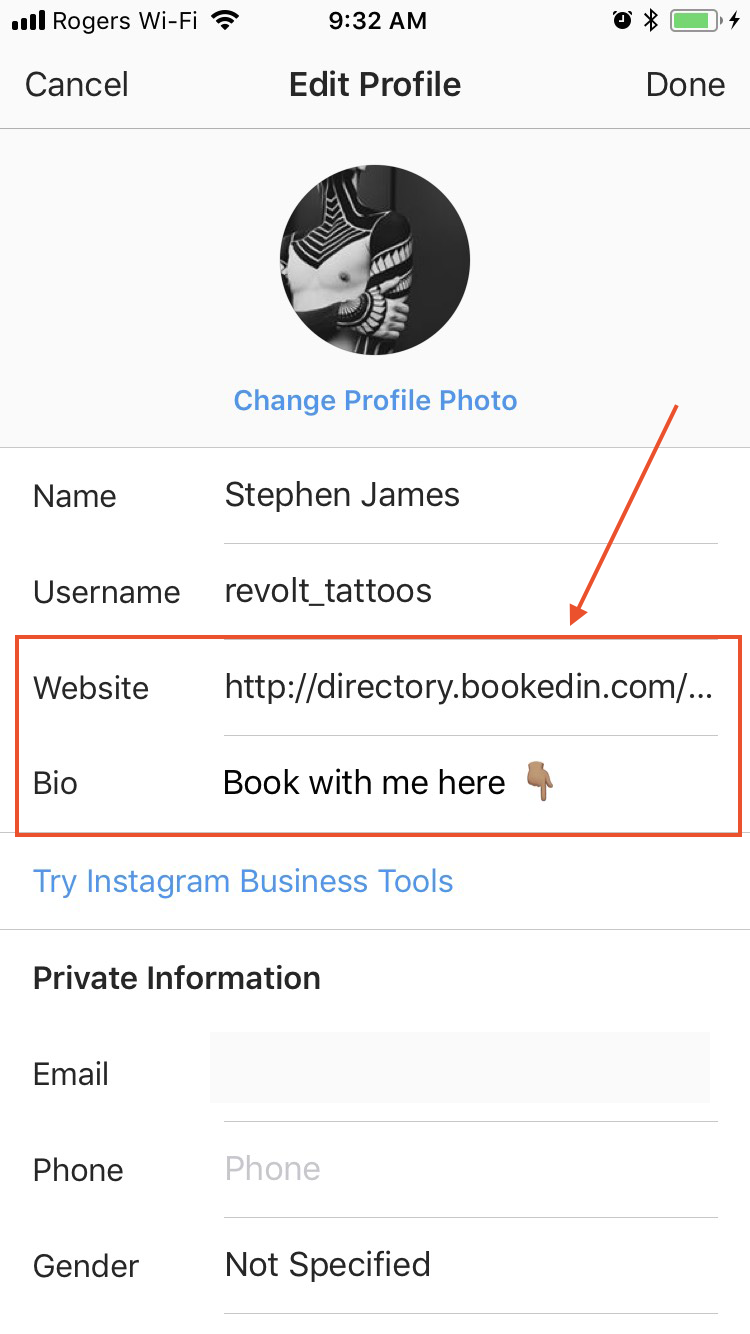 Here's a few screenshots from some of BookedIN's amazing users: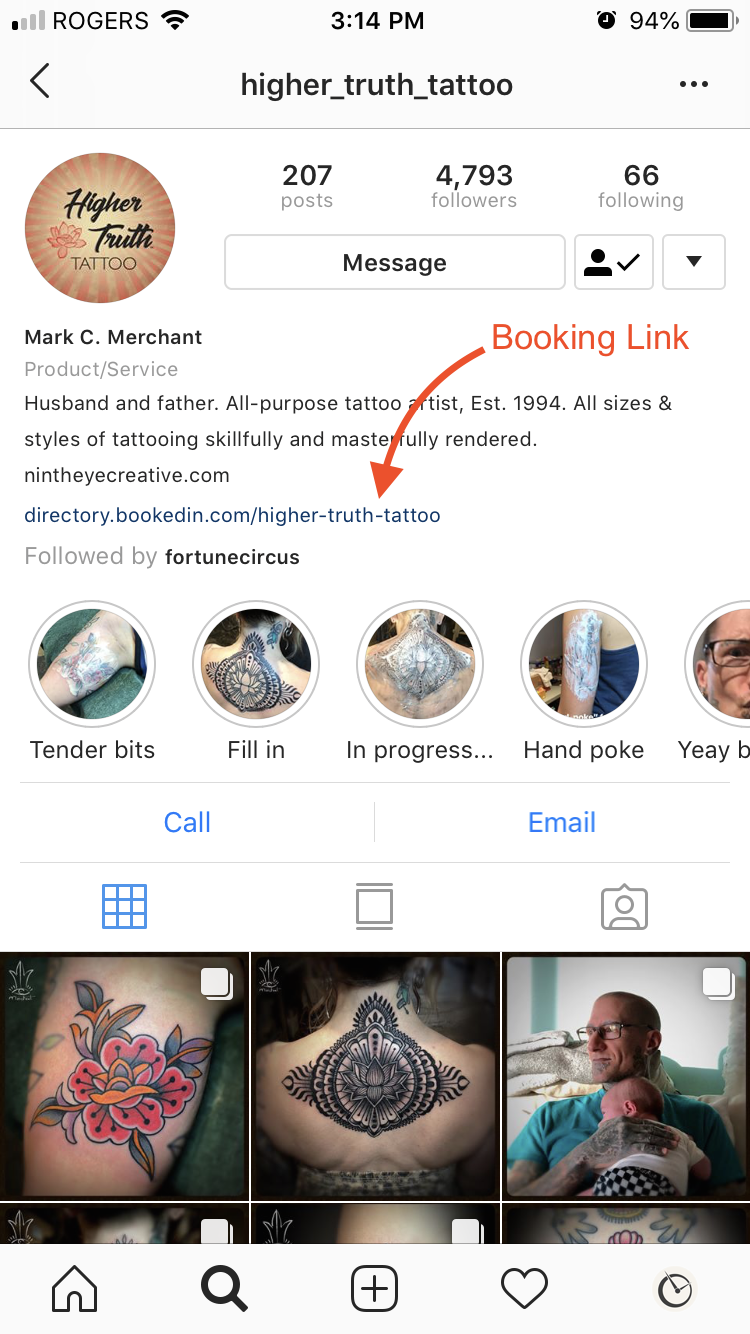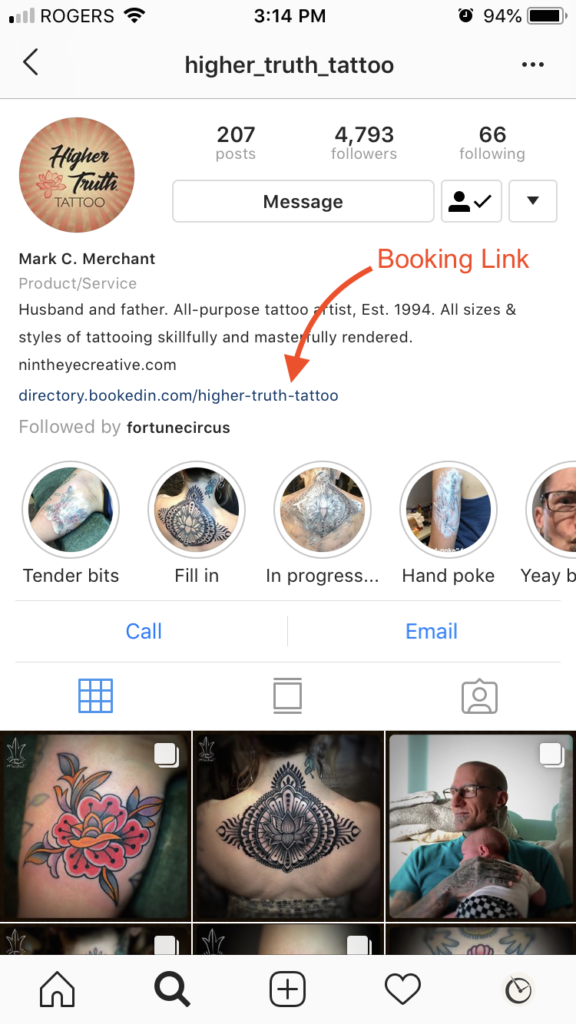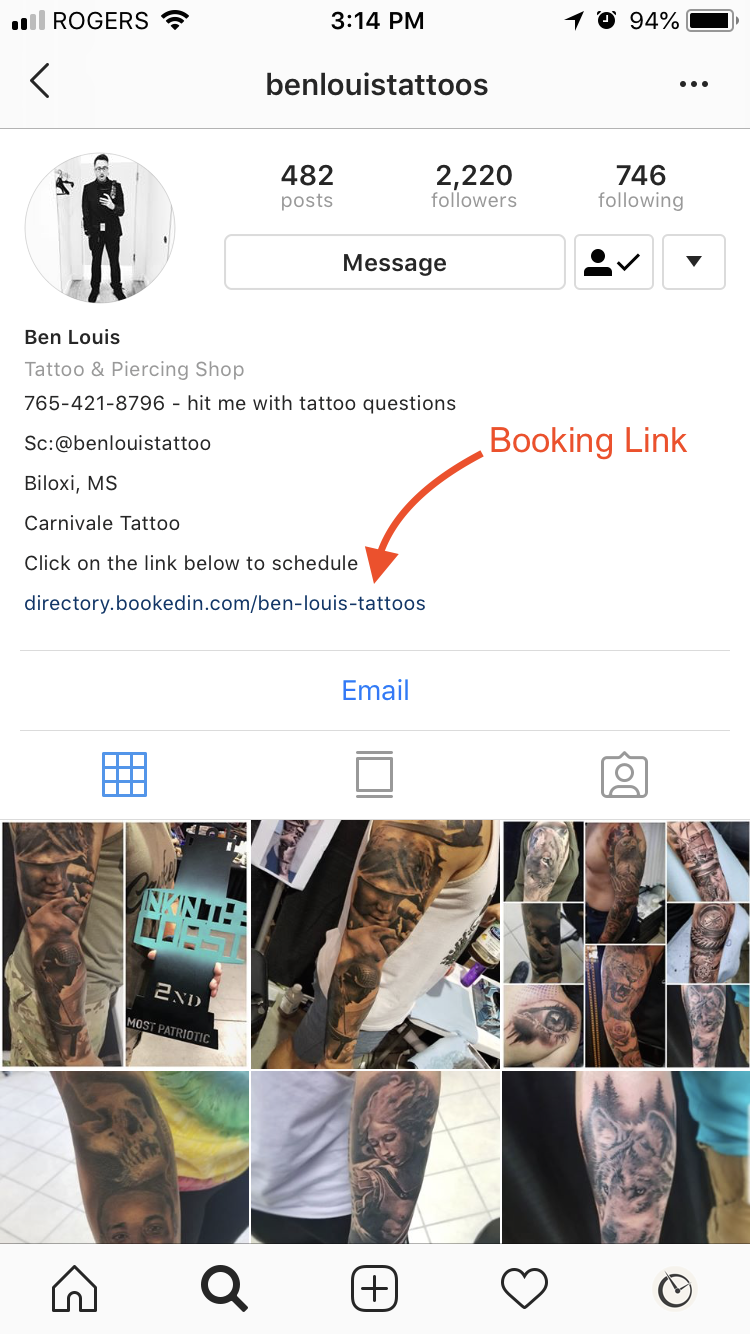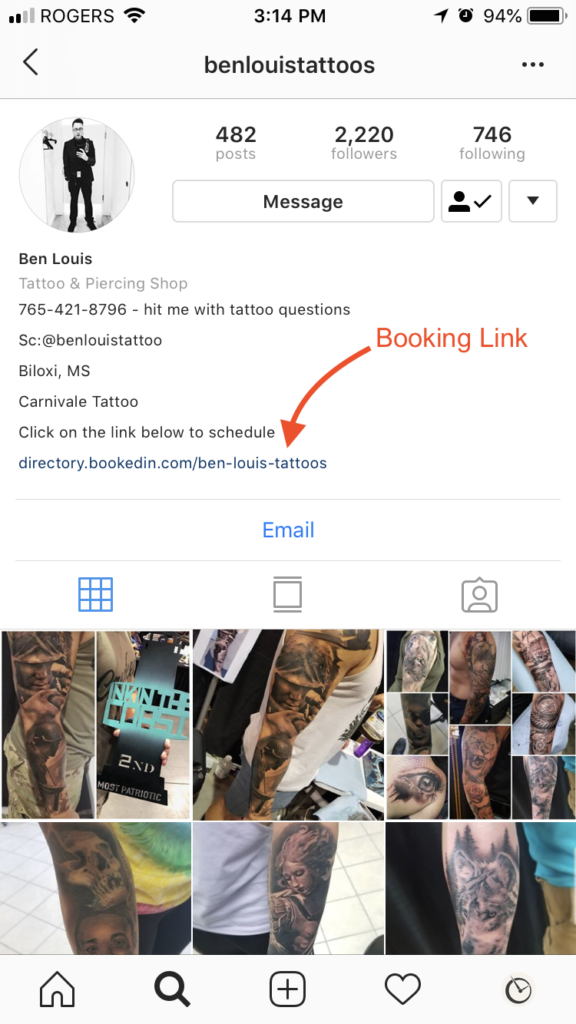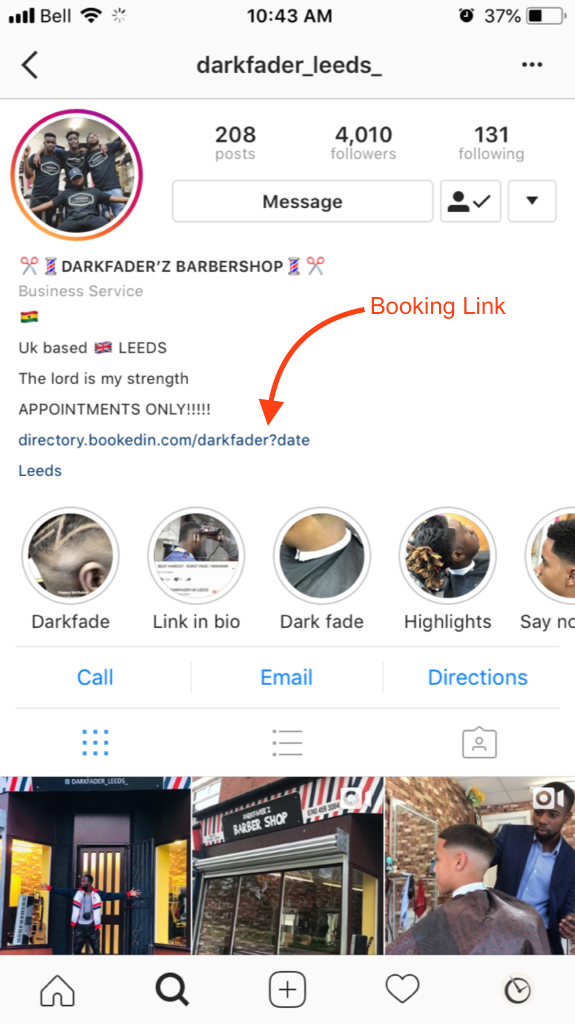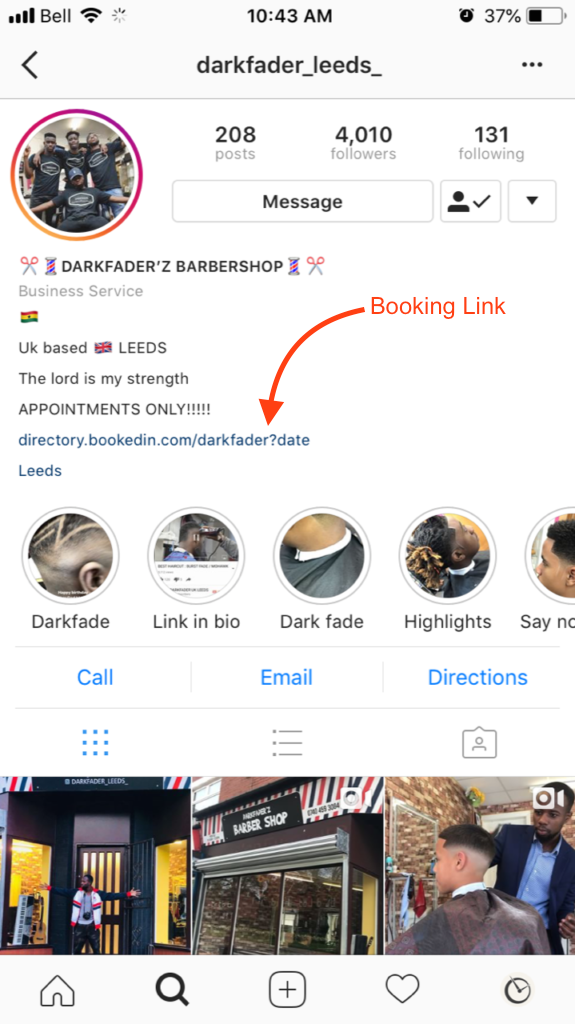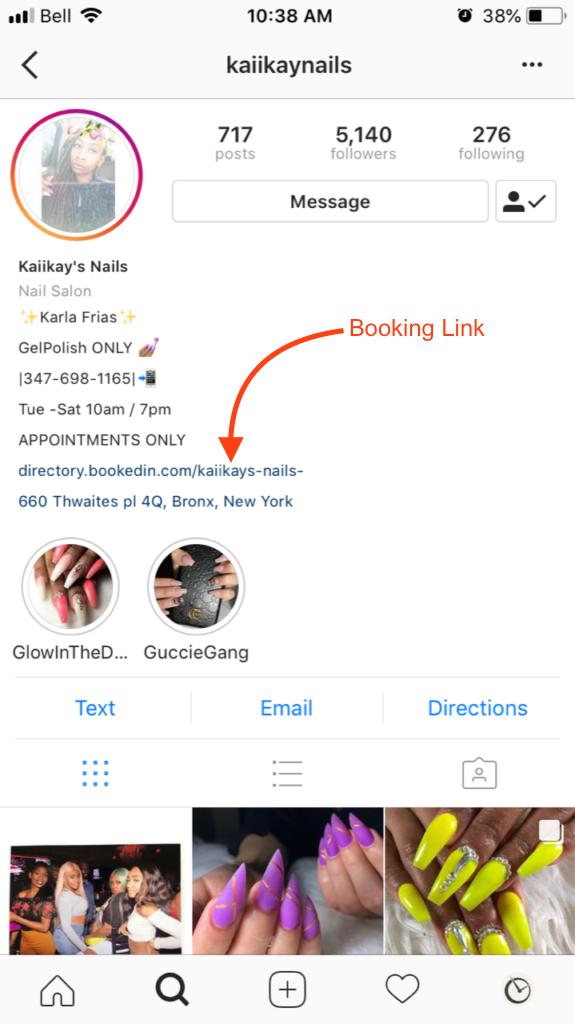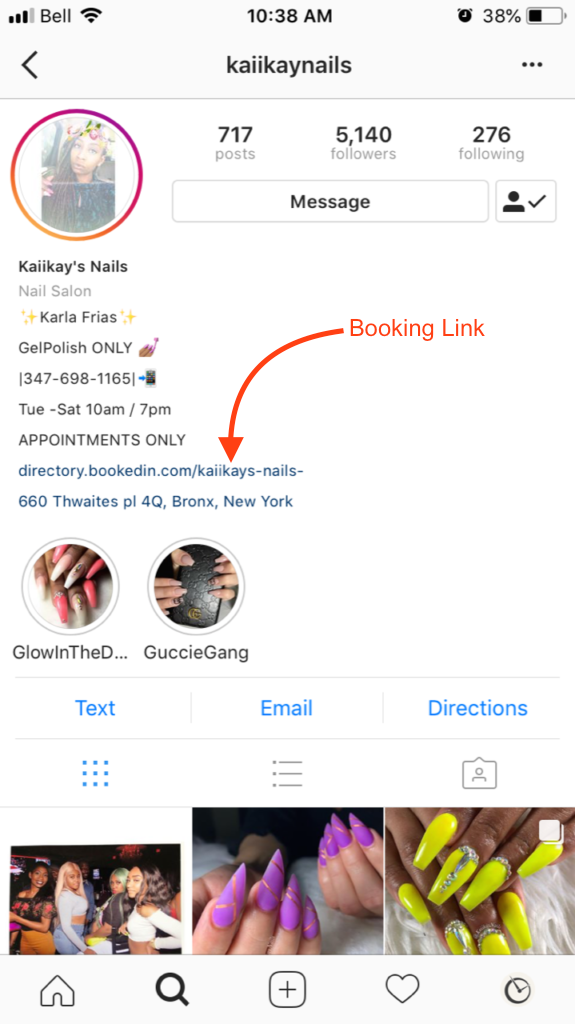 STEP 2. Hype it on ALL of your posts
Always type "Book your appointment online. Link in bio." in your caption when you post. Every single photo. Every time. No excuses.
This style of self-promotion might feel strange at first, but it works. It's important because your followers might not see all of your posts. Or they might just need a gentle reminder to book an appointment.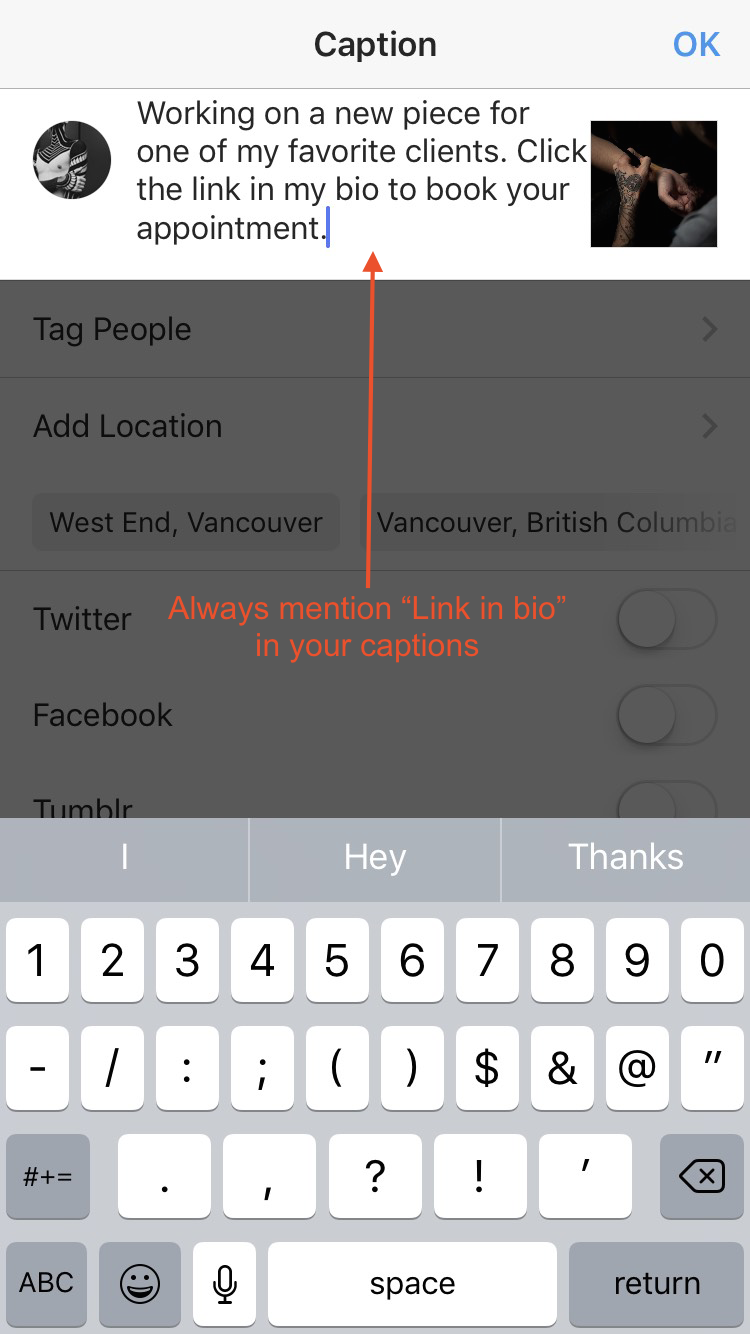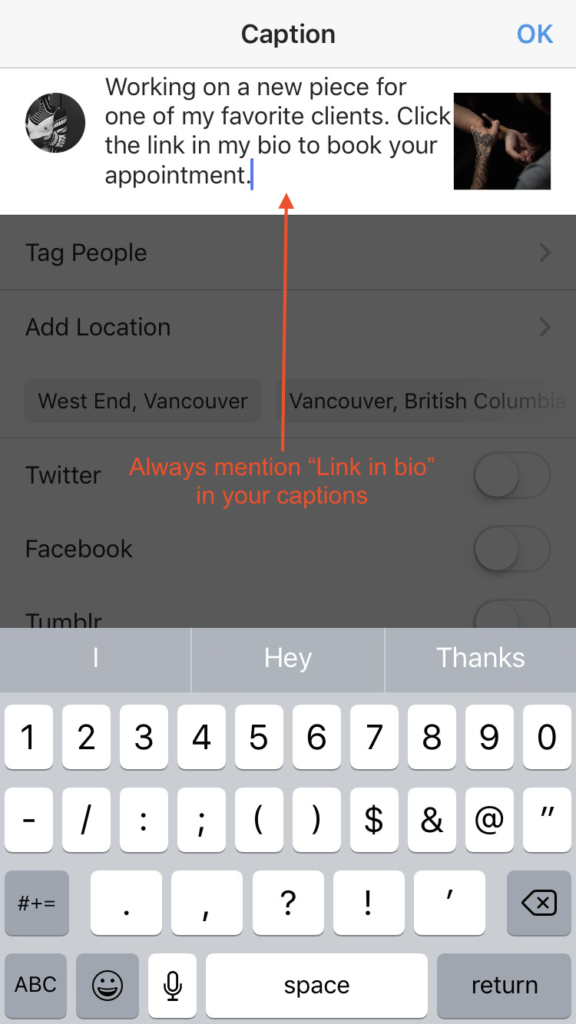 But what about my website?
You're probably wondering, "How is this different from putting a link to my website? People can hit that, view my website, then find my contact page. Isn't that enough?"
No. Here's why:
People don't do complicated.
Giving clients a link directly to your online appointment booking page will increase the likelihood of them making a booking. The booking page must be mobile-friendly and they need to be able to book in just a few seconds, 24/7.
If your clients go to your full website they might get distracted, or worse, might not be able to find your contact information at all.
Your website isn't perfect and that's OK
For context, here are some of the best salons in the world and what their sites look like on a mobile phone. Even the best stylists in the world have confusing sites!
Since these folks are already famous, they might not care about marketing their business. Booking an appointment on these websites does not look easy. Sorry guys. But maybe they just haven't tried our amazing salon appointment software yet?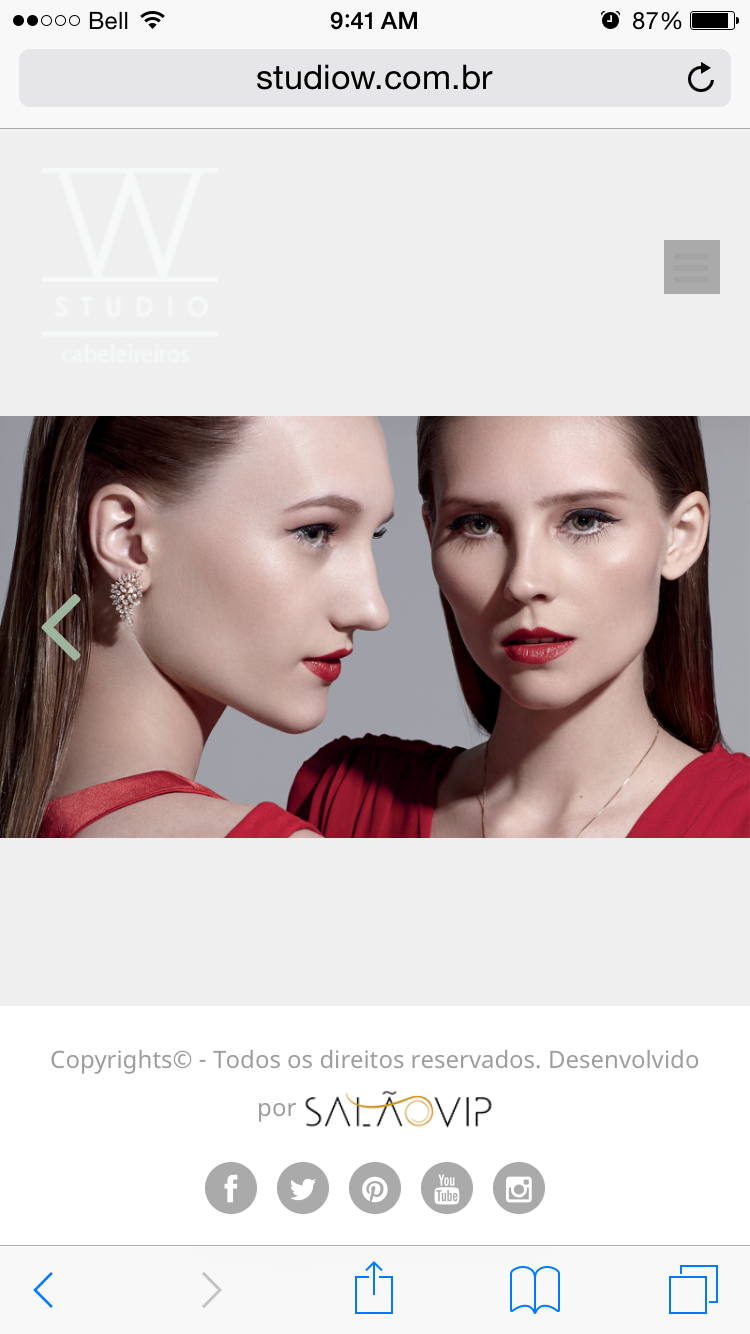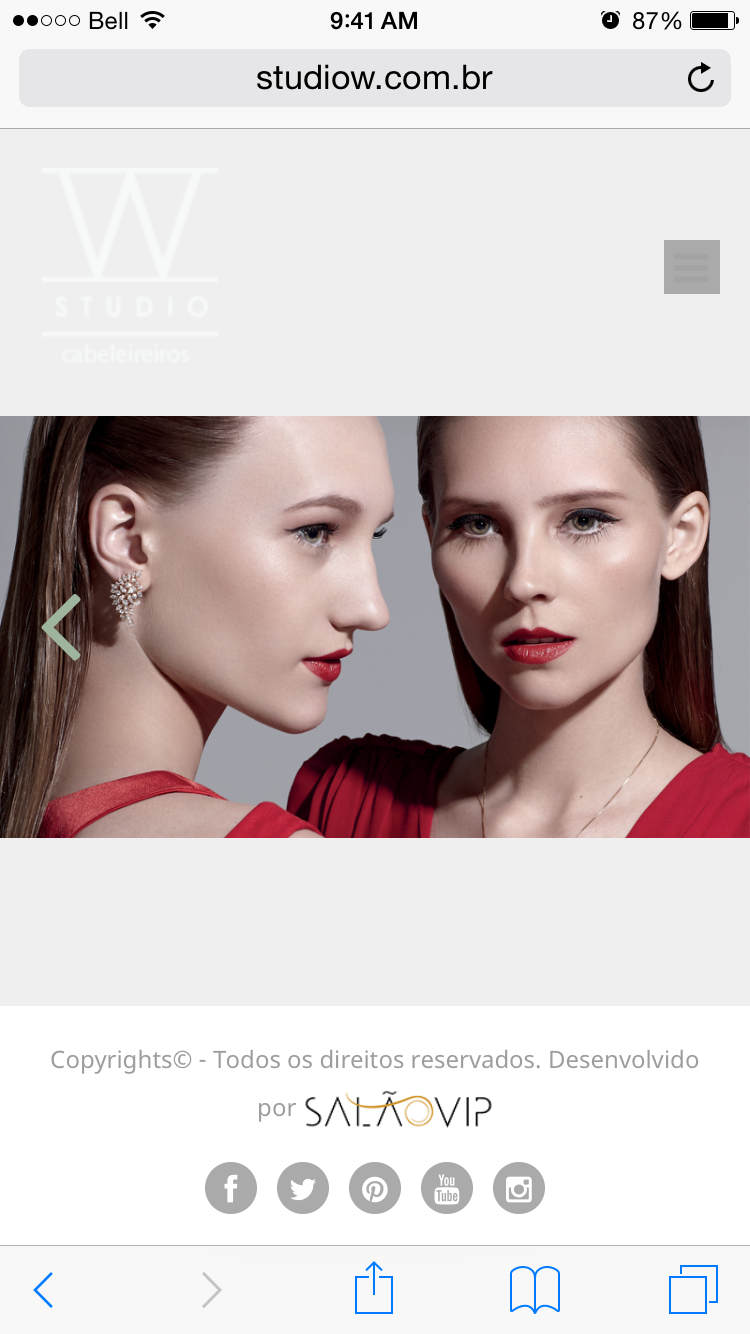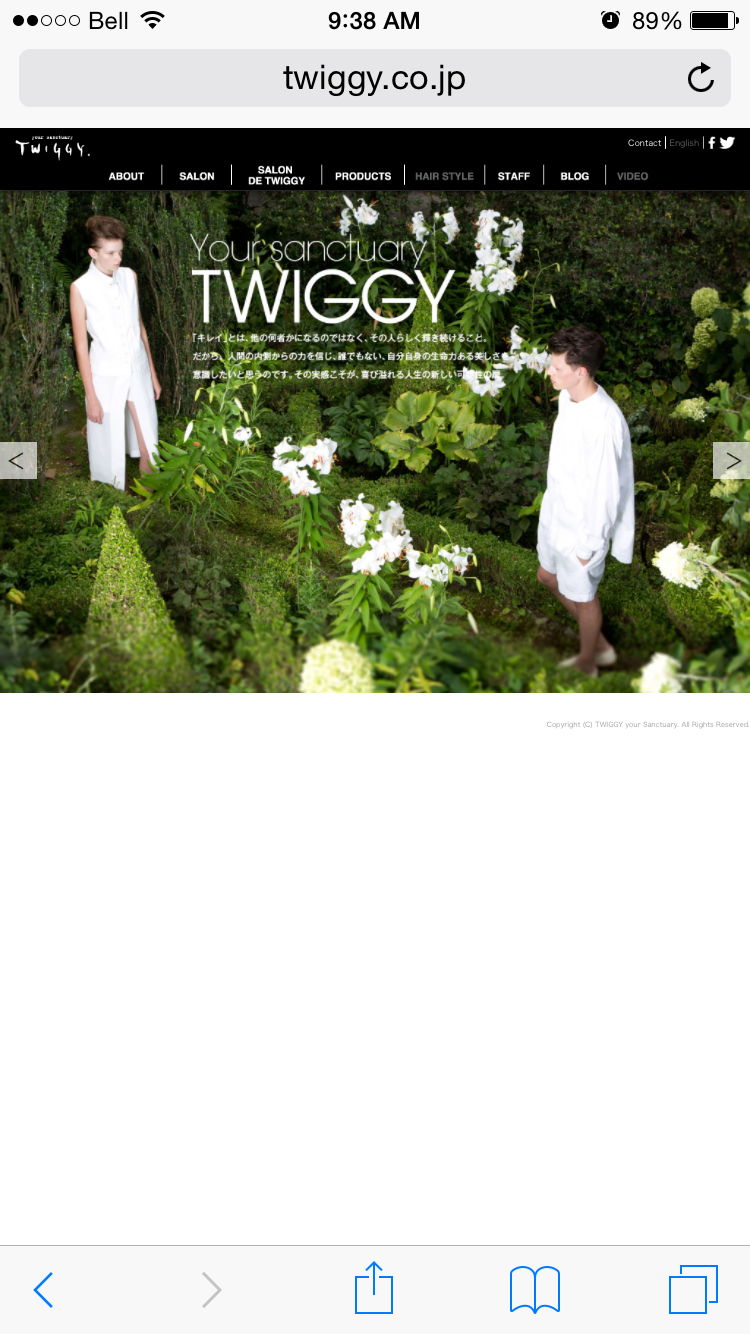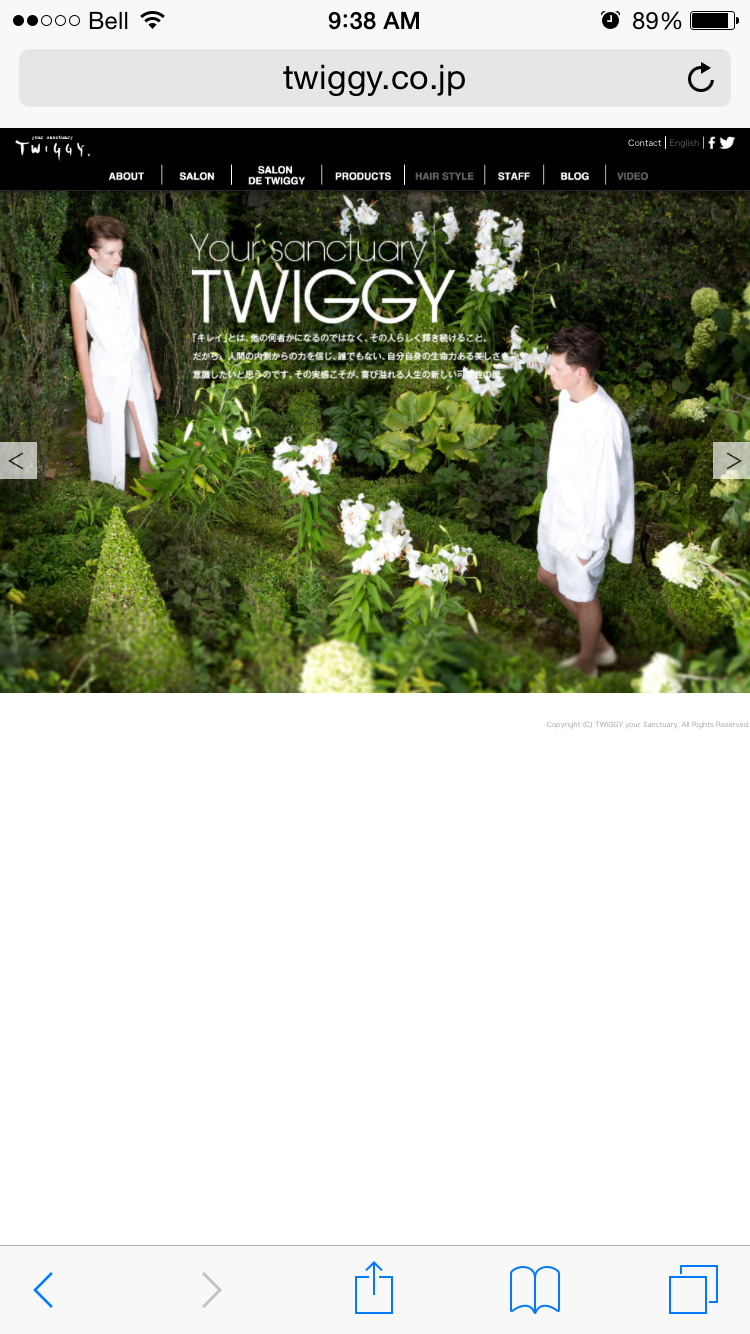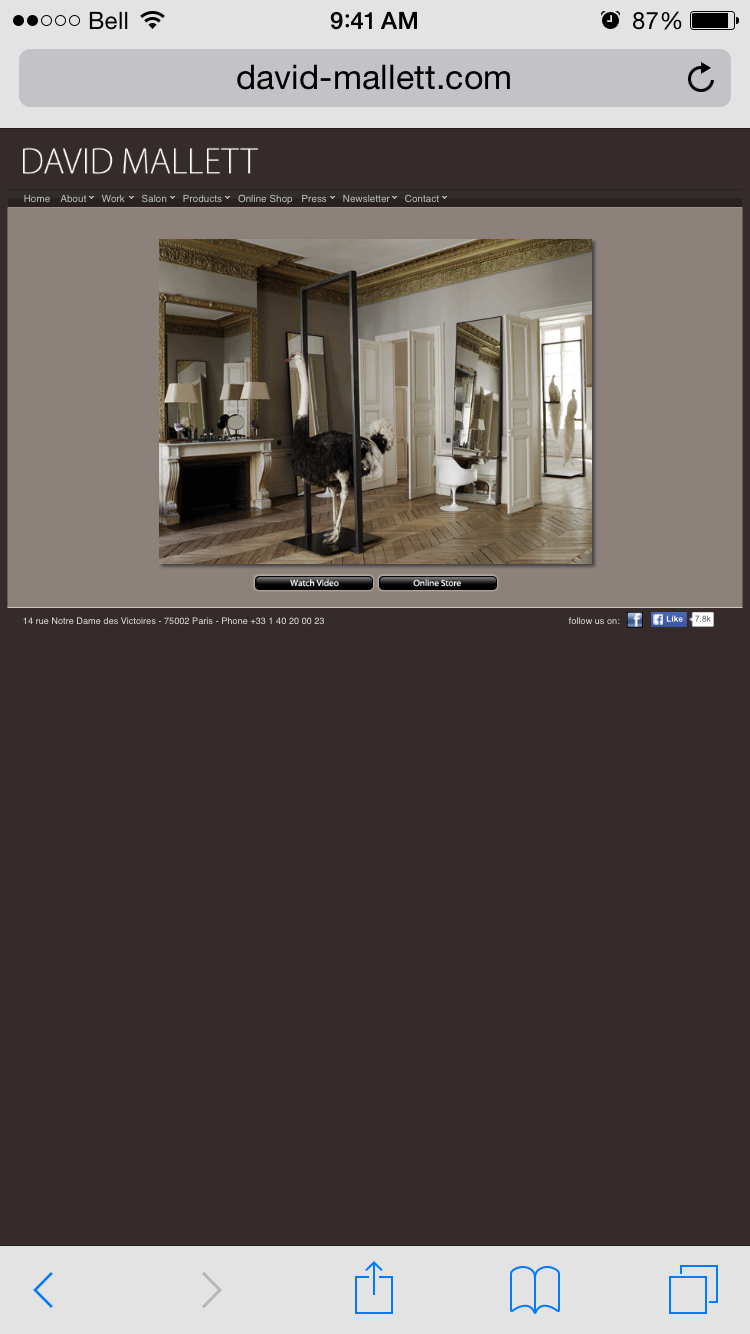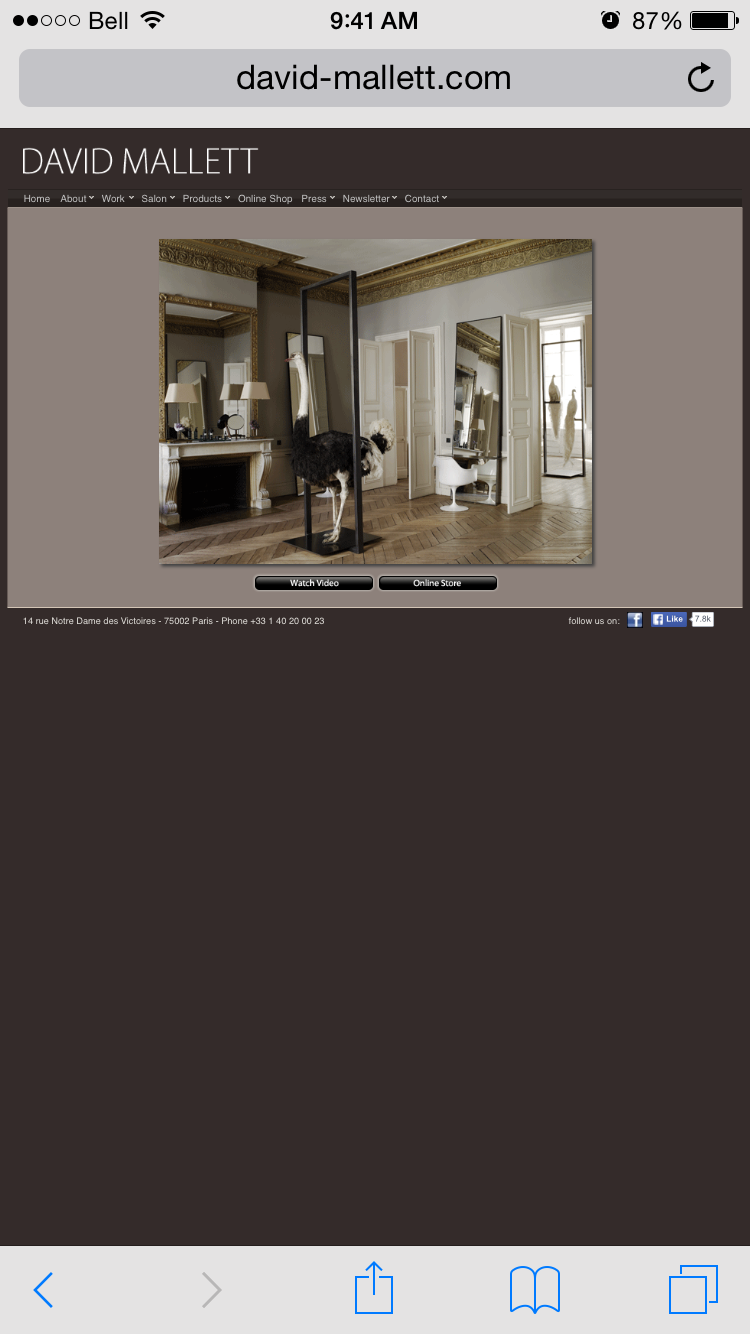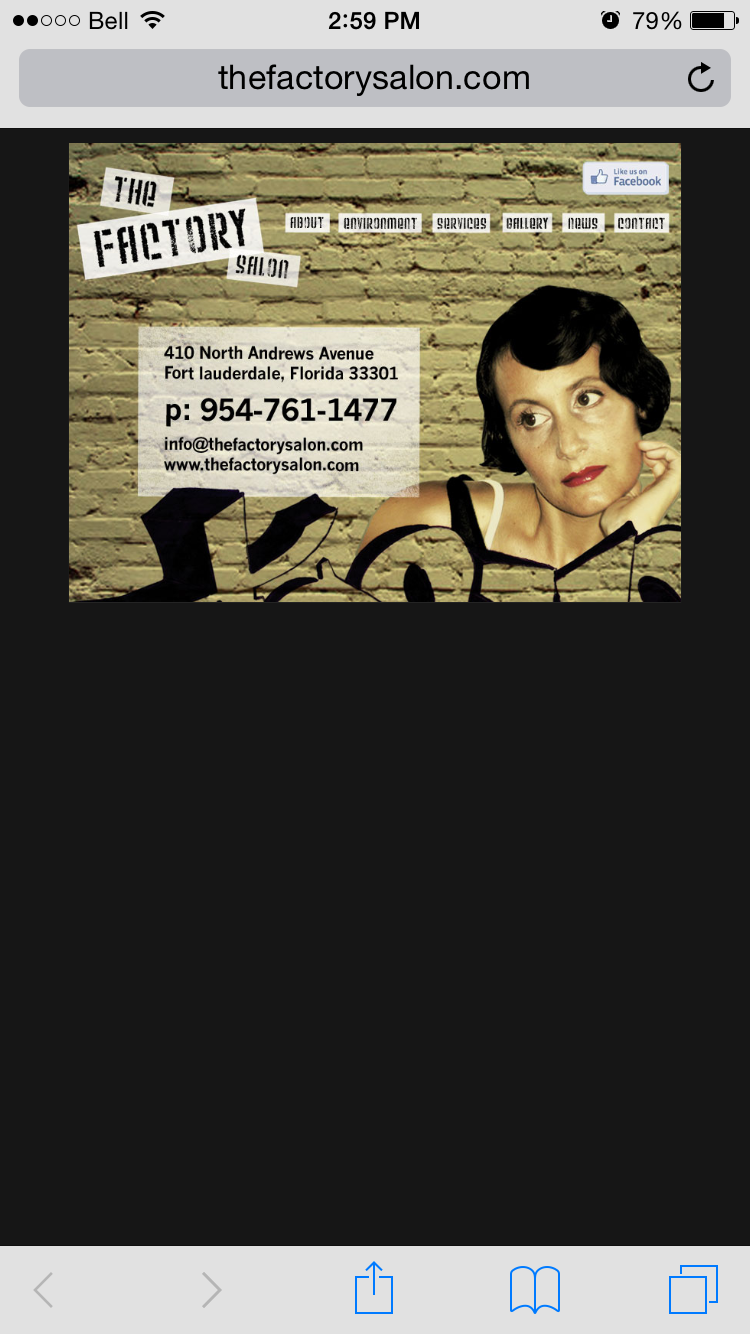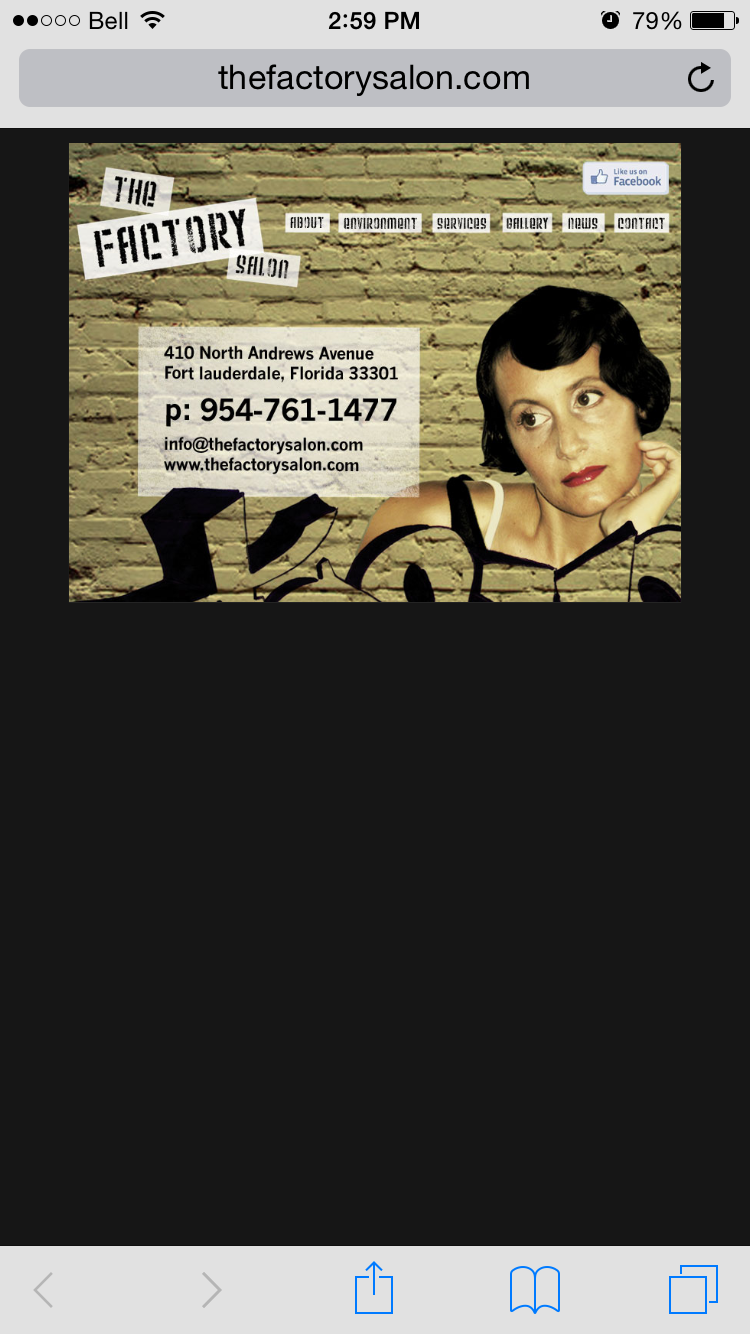 Phones = Distraction City
Another thing to consider, the context of Instagram. It's pretty much a mobile-only platform. Imagine a client hitting your Instagram profile link, going to your website, then fumbling around to find your contact info… then BLAM! A text message pops up from bae.
Studies show that 98%+ of users who view Instagram are on their mobile phone. Distractions are high. Distractions like texts with cute animated gifs!!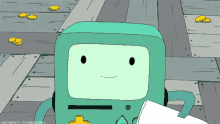 See what I mean?
Every second counts when it comes to mobile. Your Instagram link needs to let clients book appointments directly from Instagram in just a few seconds.
I'm already booked solid. Why should I care?
Letting clients book appointments directly from Instagram will improve your customer service. They can book with you day or night, and won't have to wait to call or text during business hours.
The process will be lightning fast for them, and will make bookings easier for you to manage. Less time spent texting, emailing and phoning your clients back and forth trying to coordinate an available time.
More time sipping espresso, and doing what you do best.
Give it a go!
Let us know how you go in the comments, or if you have other Instagram tips for the community.